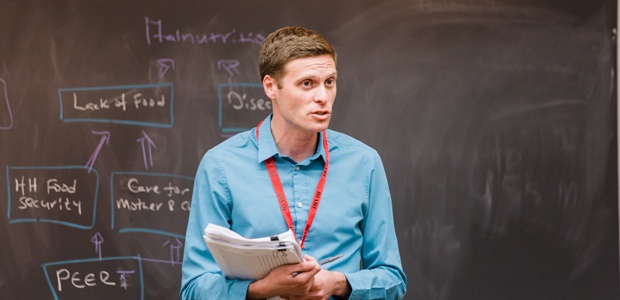 PROGRAMS
COURSES
POLS 1440 Security, Governance and Development in Africa (Fall 2017)
Instructor: Robert Blair
Some of the fastest-growing economies in the world now lie in sub-Saharan Africa. Yet Africa is also home to some of the world's most corrupt and violent states. This course will provide a variety of lenses through which to view these and other paradoxes on the continent, with a focus on security, governance and economic development. Topics will include the long-term consequences of colonialism and the slave trade; the politics of independence; the causes and effects of crime, violence and civil war; democracy and democratization; the promise and pitfalls of foreign aid; and the challenges of building strong, stable states.
POLS 1500 The International Law and Politics of Human Rights (Spring 2018)
Instructor: Nina Tannenwald
This course introduces the law and politics of international human rights. It examines the gradual construction of an international human rights regime and its influence on international politics. Drawing on cases from around the world, the course surveys the actors and organizations involved in the promotion of human rights, as well as obstacles to such promotion. It reviews competing conceptions of human rights, whether human rights are universal, problems of enforcement, and the role of human rights in foreign policy. Major topics include civil and political rights; economic, social and cultural rights; the laws of war, humanitarian intervention, transnational corporations, women's rights, and the international criminal court.
PHP 1802S Human Security and Humanitarian Response: Increasing Effectiveness and Accountability (Spring 2018)
Instructor: Dr. Adam Levine
Disasters, natural and anthropogenic, pose significant threats to human security. Effective humanitarian action is important for both short and long-term responses to complex emergencies. The array of factors contributing to the economic and human losses experienced in both natural disasters and complex humanitarian emergencies are vast and complicated, and the strategies employed to mitigate and heal the damage caused by these disturbances must be equal to the task. This course covers diverse topics including the role of NGOs, UN agencies, local governments, peacekeepers and military in humanitarian response; economic impact of humanitarian aid; the evidence base for humanitarian interventions. Syllabus >