ANNOUNCEMENTS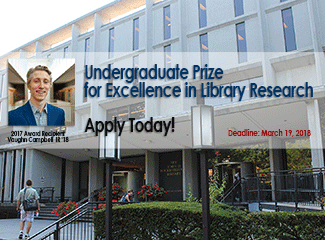 Undergraduate Prize for Excellence in Library Research
Apply Today!
Application deadline: March 19, 2018
Eligibility: IR Seniors
Apply: via UFunds
Up to two prizes of $750 each may be given. Prize recipients will be honored at a Library reception and will be asked to give a short presentation on their research projects. Prize winning projects will be honored on the Brown University Library website and added to the Brown Archives. More information.
Seniors: Important Dates
Monday, April 2     Last day to update diploma information such as name and mailing address via Self-Service Banner's Application.
Friday, May 18        Deadline to submit prior-term grades, RISD grades, and transfer credit transcripts and approvals
Sunday, May 27     Commencement
IR Concentration Advising
Concentration Advisor Office Hours
Make an appointment
Monday         11:00-1:00   By appt
Tuesday          1:00-3:00   By appt
Wednesday   11:00-1:00   By appt
Friday              1:00-3:00   Express walk-in (10 min)

IR T-shirts
Get one while they last!
Come by the IR office to pick one up today!