Featured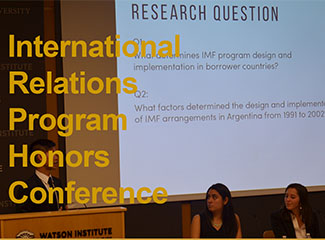 IR Program Honors Conference
May 5, 2016 | 4 - 6 p.m. | Joukowsky Forum, Watson Institute
IR honors candidates present their senior thesis research findings on pressing global problems. Students are organized into 2 panels, followed by Q & A. Topics range from South-South Migration to Soft Power. Interesting, important, and timely research accomplished by some of our best students! Intrigued by the process? It´s never too early to see what the process entails!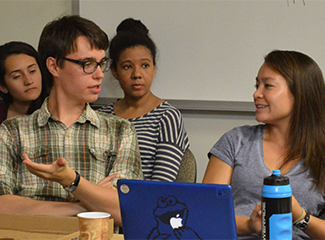 Get Involved!
7:00 pm on alternative Tuesdays
Watson Institute, 112
Free pizza!
brownirdug@gmail.com | Facebook