Featured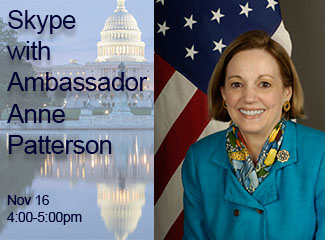 Skype with an Ambassador 
Distinguished former U.S. career diplomats pay a "virtual" visit.
They will present reflections on current global issues and diplomacy, and then engage in a discussion with the audience via Skype.

NOVEMBER 16
Anne W. Patterson, a career diplomat who most recently served as Assistant Secretary of State for Near Eastern Affairs (2013-2017).
NOVEMBER 30 
Richard G. Olson, retired from the U.S. Foreign Service in November of 2016 with the rank of Career Minister.
Create Your IR Intellectual Community
Use selection criteria to generate a list of students grouped by year, track, language, regional focus, and/or 2nd concentration.
IR Community Builder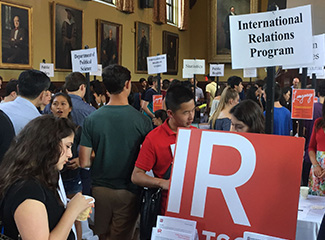 Get Involved!
Email the DUG with IR-related questions, or if you want to meet up, get to know them more, and get more involved in event planning and other DUG activities!
brownirdug@gmail.com | Facebook | Join the mailing list