The International Relations Department Undergraduate Group (IR DUG) is an organization consisting of IR concentrators and potential concentrators. The DUG is intended to be both a resource for students exploring the IR concentration and a means of organizing events of interest to IR concentrators or others interested in international relations.
IR DUG Leaders
Drashti Brahmbhatt '19
At Brown, by studying International Relations, I hope to gain a multidisciplinary understanding of global issues through the lenses of anthropology, political science, economics and history. After studying abroad in Turkey and Azerbaijan, my appreciation for foreign relations spiked and since then, I have been dedicating myself to studying languages, politics, and humanitarian crises that affect the world. In the future I hope to use my IR degree to work in the UN, State Department or a think tank.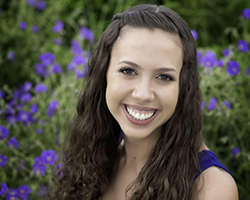 Ali Gatás Johnson '19
Through extended visits to Venezuela to see my dad and my family living there, I discovered a passion for international policy, politics, and culture. Given the increasingly contentious politics between Venezuela and the United States paired with the humanitarian/political crisis in Venezuela, I believe it is imperative that I learn social/qualitative and quantitative analytical tools to better understand global issues. By studying International Relations, I hope to gain a multifaceted education that will allow me to view conflicts and situations from multiple vantage points in order to gain greater context from which the situation arose.  As an IR DUG Leader, I hope to foster department community and make international relations more accessible. After Brown, I hope to work in foreign policy or community-driven humanitarian efforts.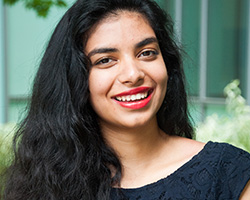 Saanya Jain '19
I was born in India but grew up in Tunisia. My experiences there have shaped my desire to empower communities through social entrepreneurship, a goal that I hope to further through a multidisciplinary path in the IR Program. At Brown, I have been able to explore refugee issues in classes as well as by writing for The College Hill Independent. As a part of the IR DUG, I hope to create more awareness about the program and create a supportive community for concentrators.
IR DUG Activities
Annual themed speaker series
Concentration information sessions and social events
Professor dinners
Advising hours
Degree days events