Concentration Advisor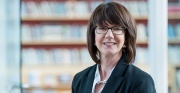 Associate Director and Concentration Advisor, International Relations Program
Watson Institute 126
Spring '18 office hours
Monday         11:00-1:00   By appt
Tuesday          1:00-3:00   By appt
Wednesday   11:00-1:00   By appt
Friday              1:00-3:00   Express walk-in (10 min)
Track Advisors
Security and Society Track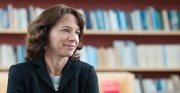 Director, International Relations Program
Watson Institute 123
Spring '18 office hours
Monday   1:00-2:30pm
Friday      1:00-3:00pm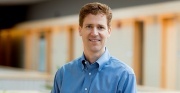 Richard Holbrooke Associate Professor of Political Science and International and Public Affairs
Watson Institute 263
Spring '18 office hours
Monday   2:00-3:00pm
Political Economy and Society Track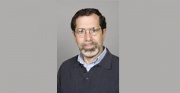 Professor of Economics
70 Waterman Street- Room 301
Spring '18 office hours
Note - Professor Putterman is currently away. Please see Dr. Elliott.
Peer Advisors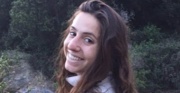 International Relations Program Student Assistant
Watson Institute 130
Spring '18 office hours
Monday         12:00-1:00pm
Tuesday        10:00am-12:00pm
Wednesday    12:00-1:00pm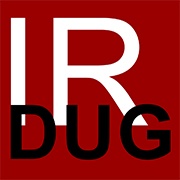 IR DUG
International Relations Department Undergrad Group
Watson Institute 130
Spring '18 office hours

Tuesday    2:00-5:00pm
---
The IR Program has a multiple advising system. Students meet with track advisors, the IR concentration advisor, and IR DUG student representatives as described below. Students are encouraged to seek advice whenever the need arises and as often as necessary. Students tend to seek advising freshman and sophomore year when they are considering filing a concentration, planning courses, and discussing study abroad options and junior and senior years when they are seeking approval for abroad courses, working on capstone projects, finalizing their undergraduate career at Brown, and considering their future after graduation.
Track/Capstone Advisor
The track advisor helps students decide which track best meets the student's interests, offers advice on course selection within a particular track, and gives substantive advice particularly as it relates to changes in the focus of the student's academic program or critical decisions about studying abroad, planning for graduate school, or developing an appropriate academic program in preparation for a particular career path. Meeting with the track advisor is the first step in filing an IR concentration.
Concentration Advisor
The Associate Director of the IR Program acts as concentration advisor and is available to speak with students on all matters concerning the concentration. This includes course offerings and course selection for any given semester, planning courses over several semesters, changes in the student's concentration program, study abroad plans, concentration approval of courses taken abroad and transfer credit from U.S. institutions, fulfillment of IR concentration requirements for graduation, the honors program, independent study, or other procedural or academic issues that may arise in dealing with the university administration. This is to ensure that students pursue an intellectually coherent and challenging program of study rather than just any collection of courses that might happen to formally meet the requirements. The concentration advisor helps students clarify and evaluate options and discusses funding as well as postgraduate plans and applications. Meetings with the concentration advisor are held during walk in hours and by appointments scheduled online. The concentration advisor also directs and teaches in the IR Honors Program.
Peer Advising
Peer Advising is offered by representatives of the IR Departmental Undergraduate Group (IRDUG) throughout the academic year. Learn from student representatives about courses, faculty, internships, and study abroad experiences. The DUG holds weekly meetings, information sessions for prospective concentrators, a Fall speaker series, and addresses student questions at the various concentration fairs organized by the Office of the Dean of the College. The DUG also runs two open houses each year and holds special advising hours during sophomore concentration filing season. Prospective students with questions about IR at Brown should contact the IR DUG.
What do you want to do?

Which advisor do you need to see?

When do you need to act?

Advising Topic
Advisor
Freshman
Sophomore
Junior
Senior
Capstone, discuss ideas and projects
Track & Concentration
x
x
x
Concentration planning
Concentration
x
x
x
x
Fellowship, Grant advice
Concentration
x
x
Filing your Concentration, 1st Signature
Track
x
Filing your Concentration, final approval
Concentration
x
Honors Program
Concentration
x
Independent study approval
Concentration
Semester before study starts
Internship Experience
Peer (DUG)
x
x
x
x
Peer Advising
Peer (DUG)
x
x
x
x
Post-Brown plans
Track & Concentration
x
Prospective students
Peer (DUG)
High School
Requirement approval
Concentration
x
x
x
Revise concentration for graduation
Concentration
x
Study abroad experience
Peer (DUG)
x
x
x
x
Study Abroad, approval (pre/post)
Concentration
x
x
x
Study Abroad, discuss options
Track
x
x
x
Track courses, discuss options
Track
x
x
x
Transfer credit approval
Concentration
x
x
x