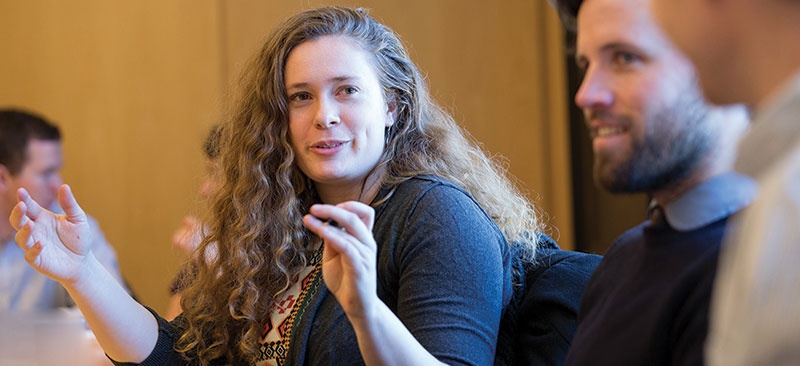 Mintaka Angell MPA '16 
Policy Specializations
The program's specializations enable students to pursue deeper knowledge and gain proficiency in the methods and substance of particular policy areas.
Comparative and Global Policy
Focuses on the policy settings where international rules and cross-national differences take a central place in decision making. 
Data-Driven Policy
Builds quantitative, analytic, and computing skills through courses in behavioral economics, data science, computing, and econometrics. Students pursue their consultancy at the Rhode Island Innovative Policy Lab, headquartered on campus.
Policy Analysis
Deepens skills in the application of economic analysis to questions of policy design, efficiency, and distribution. Cost-benefit analysis, cost-effectiveness analysis, and other applications of quantitative modeling and political economy models are studied.
Social Change and Advocacy Policy
Prioritizes social justice, diversity, and ethics by using the distance between the way things are and the way things ought to be to shape learning and to analyze policy and public interventions. 
Design Your Own
In the spirit of Brown's Open Curriculum, students may work with a faculty advisor to design their own specialization. Students have focused on areas from cybersecurity, voter rights, and environmental advocacy to national intelligence and early childhood education.