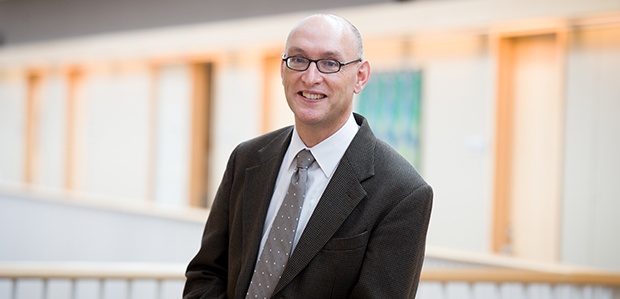 From Keith Brown, Director of Undergraduate Policy Programs
Welcome to the concentration in public policy. I'm excited to be taking on the role of director of the undergraduate program, which is now housed at the Thomas J. Watson for International and Public Affairs. Since its establishment in the 1990s, the Institute has brought together scholars, practitioners and students committed to understanding and addressing global issues, with the goal of promoting a just and peaceful world. As a long-time faculty member at the Institute, I look forward to working with students who are drawn to public policy for its real-world relevance, its interdisciplinary richness, and its positive change-making ambition.
With the Taubman Center and the master's program both offering ambitious new programming, as well as ongoing Watson initiatives, this year offers a lot of opportunities for present and future undergraduate concentrators in public policy to participate in discussions and analyses of issues like military spending, health care provision, migration policy and environmental justice. The undergraduate concentration is also participating in Brown's new engaged scholar initiative, and continues to offer unique internship and other applied research opportunities, to help you make the best possible use of Brown's resources in preparing for life beyond the hill.
2015–16 will be a year of transition, as the Taubman Center physically relocates to the newly renovated building on Charlesfield Institute next to the Watson Institute. I hope you'll take advantage of the study spaces at the Watson Institute too — and feel free to stop by in the undergraduate program suite on the first floor, where my office is located.


From Melissa Nicholaus, Student Affairs Coordinator
Welcome concentrators! Please see me during my office hours before declaring.  I will go over the concentration requirements with you and help you pick an advisor that aligns with your academic pursuits. My door is always open if you have questions about public policy courses or the program.