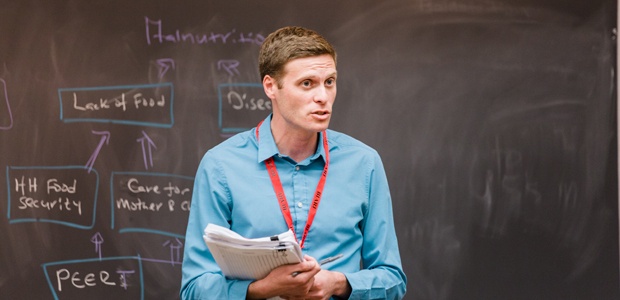 PROGRAMS
Fall 2018 COURSES
ANTH 1255: Anthropology of Disasters
Instructor: Rebecca Carter
This course examines disasters from an anthropological perspective. We focus on how disasters have been defined and understood, and work more broadly to see what they tell us about human conditions, vulnerabilities, and capacities for resilience building, survival, and long-term sustainability. Drawing on and comparing case studies from around the world, we also examine the nature of destructive agents; degrees of impact and injury; rescue, relief, and humanitarian responses; and the often slow and uneven process of recovery and resilience building.
HIST 1080: Humanitarianism and Conflict in Africa
Instructor: Jennifer Johnson
This course focuses on the major issues and debates concerning humanitarianism and international intervention in 20th century Africa. It will explore the history of humanitarianism and the many challenges that arise when governments and institutions intervene in a conflict. Then students will investigate specific sites of conflict in Africa (ranging from Nigeria, Somalia, Rwanda, Sudan, and Western Sahara) and analyze different models of intervention and aid. These case studies will expose students to pivotal events in African history and equip them with a critical vocabulary with which to assess contemporary conflicts.
INTL 1803L: Humanitarianism in Uniform
Instructor: Jennifer Greenburg
The goal of this senior seminar is to explore the relationship between militarism and humanitarianism. When the US Army and Marine Corps released the Counterinsurgency Field Manual in 2006, military officials referred to NGOs as 'force multipliers' and soldiers as 'armed social workers.' In this course, we will develop a framework to understand military humanitarianism. We will also examine how military humanitarianism exceeds the contemporary geography of terrorism, investigating cases in Europe, Asia, Africa, Latin America and the Caribbean. Enrollment limited to 20. Preference given to IR juniors, seniors. WRIT
POLS 1390: Global Governance
Instructor: Nina Tannenwald
Examines the institutions and the processes by which states and other actors seek to provide "governance" in the international system. The class explores the history of, and various theoretical perspectives on, the role of the UN and other international organizations in the state system. It also considers their roles in a range of political, military, economic, environmental, and humanitarian issues. Pre-requisite: POLS 0400
POLS 1822U: War and Human Rights
Instructor: Nina Tannenwald
This seminar will begin by studying the rise and spread of the notion of human rights, examining some of the core debates over human rights, including their enforcement in times of war. It will then turn to the laws of war, focusing especially on the 1949 Geneva Conventions and the challenges posed to the Conventions by the rise of non-state actors wielding significant violence. Topics include child soldiers, war crimes, humanitarian intervention, torture, targeted killings, humanitarianism, and the international justice. Enrollment limited to 20 juniors and seniors concentrating in Political Science or International Relations. WRIT