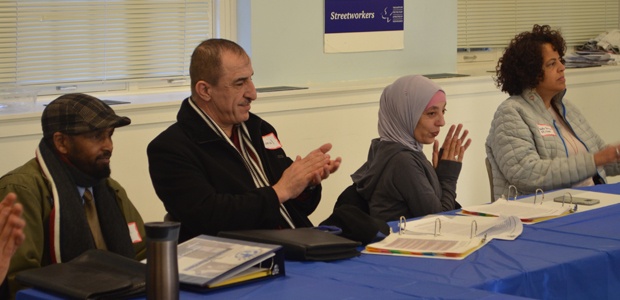 The Refugee Dream Center is introducing a new project called Breaking Barriers. Breaking Barriers is a culturally attuned intervention project focused on the facilitation and capacity building of the refugees' ability to overcome the challenges associated with their experiences of crime. Rather than a top-down style intervention approach, a more collaborative approach will be used. Eight highly motivated members of the refugee community, four men and four women, will be chosen to represent the four major countries of origin for refugees: Syria, Congo, Somalia, and Bhutan. They will begin as participants engaging in training and capacity building for one year. This will give them the knowledge, skills and resources they need to then teach refugee victims of crime from their respective ethnic communities, and connect them to community resources that will ultimately help to overcome obstacles to their success and well-being in the United States.
With funding from the HI² Training Seed Grant Program, The Refugee Dream Center was able to launch a kickstarter seminar for Breaking Barriers. This seminar brought Refugee Dream Center staff, 8 community leaders, and members of the local community together, sucessfully building relationships among the staff, trainees and the local community in an engaging and celebratory way prior to the official start of the training program. 
In the long-term, the expected outcome of Breaking Barriers is to support the refugee communities to their continued success in living healthy, safe, and happy lives after they've been resettled. Specifically, to mitigate the statistically proven burden of crime and domestic violence in the refugee community.