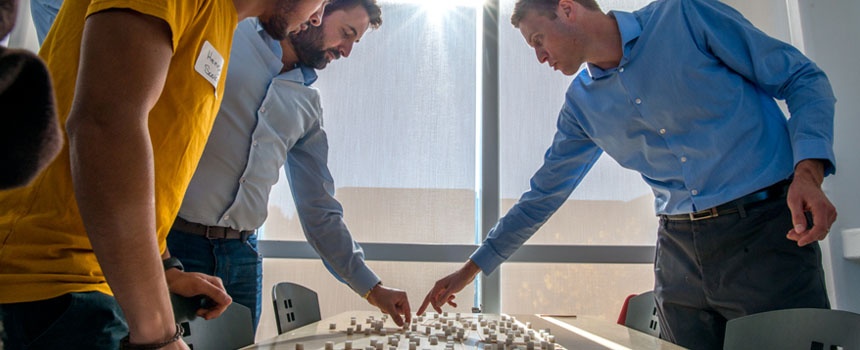 Since launching in 2016 as the Humanitarian Innovation Initiative (HI²), we have grown and flourished within the Watson Institute for International and Public Affairs at Brown University. As part of this growth trajectory, we are thrilled to announce the establishment of the Center for Human Rights and Humanitarian Studies (CHRHS), which has now subsumed the prior work of HI². The mission of CHRHS is to promote a more just, peaceful, and secure world by furthering a deeper understanding of global human rights and humanitarian challenges, and encouraging interdisciplinary and intersectional collaboration between local communities, academics, and practitioners to develop innovative solutions to these challenges.
Objectives
Promote rigorous, interdisciplinary research in both human rights and humanitarianism, and explore both synergies and tensions between these fields
Reimagine the education and training of the next generation of humanitarian and human rights researchers, educators, and responders 
Support human rights and humanitarian programming that engages faculty, visiting scholars, and practitioners from communities around the globe to explore current crises and share best practices
Enable students -- undergraduate, graduate, and medical -- to become engaged in human rights and humanitarian work through action-learning (internship) opportunities
Leverage our alumni network to support current students in areas of mentorship, professional development, career placement, and inspiration. 
For more information please contact the CHRHS Director, Dr. Adam C. Levine (adam_levine@brown.edu) or the CHRHS Program Manager, Seth Stulen (seth_stulen@brown.edu)