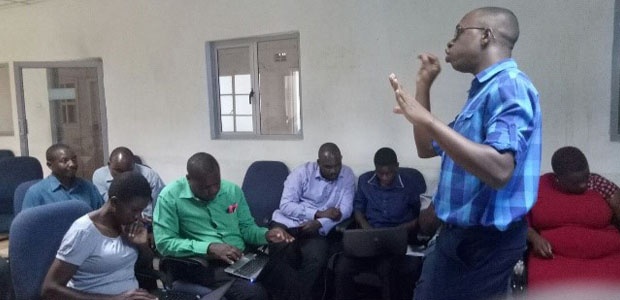 Funded through the HI² Training Seed Grant Program, this program will train representatives from the Chiredzi and Mwenezi district government departments, project staff and other stakeholders in electronic data collection during humanitarian interventions. This in turn will enhance the effectiveness and accountability in the implementation of humanitarian response interventions especially in difficult to reach areas that have been made inaccessible due to flooding, conflict, and poor road network. Mobile data collection using kobocollect tools box will contribute to efficiency (time saving), with the possibility of real time reporting, and productivity (cost savings). The trainings, which are scheduled for March 2018 will leverage existing expertise, resources, and relationships with district stakeholders and the Midland State University. 
The training on mobile data collection and data management will cover the following:
Importance of electronic data collection during emergency response situations
Key steps in using mobile data collection
Designing of questionnaires in kobotool box, excel, and web platforms
Deploying a survey and collecting data
Data cleaning and processing (extraction of key tables)
Data visualization for reporting and dashboard.