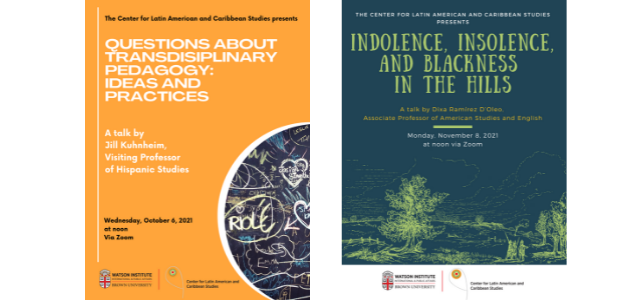 CLACS is pleased to announce the 2021-2022 CLACS Faculty Lecture Series!
This exciting line-up begins on Wednesday, October 6 at 12 p.m. with a talk by Jill Kuhnheim, Visiting Professor of Hispanic Studies.
We have also scheduled a talk by Dixa Ramírez D'Oleo, Associate Professor of American Studies and English for November 8 at 12 p.m.
Both lectures will be offered via Zoom.
Please be sure to check back here and review our Events page for updates, as we will be adding more talks throughout the Fall 2021 and Spring 2022 semesters.
Interested in presenting your work? Please contact us at clacs@brown.edu!