Friday, November 13, 2015
12:00pm – 1:45pm
Brown Faculty Club, One Magee Street, Providence, RI 02912 United States
By invitation only.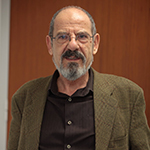 Peter Green Lecture on the Modern Middle East with Engin Deniz Akarli, Professor of History, Istanbul Şehir University, and Professor Emeritus, Brown University.
About Engin Akarli:
Engin Akarli received his PhD from Princeton University ('76) and taught at Princeton, Boğaziçi (Istanbul) and Yarmouk (Jordan) Universities as well as Washington University in St. Louis. He received fellowships from Wissenschaftskolleg zu Berlin, NEH, Institute for Advanced Study, Islamic Legal Studies Program at Harvard University, and Fulbright.
His publications include The Long Peace: Ottoman Lebanon, 1861‐1920 (1993), Belgelerle Tanzimat (1977), Political Participation in Turkey (1974), and articles on 19th‐ century Ottoman history and Ottoman legal history. He serves on the advisory boards of Islamic Law and Society, Journal of Turkish Legal History, Journal of Ottoman Studies, Journal of Cyprus Studies, and the Center for Turkish Studies of the Foundation for Arts and Sciences.
Abstract: Remarkably high turnout rates in a series of recent elections indicate the value of representative politics and democracy for citizens of Turkey. Elections provide legitimacy to previously repressed or marginalized concerns and values, and help reinforce the social base of the system of governance. Election campaigns (and the parliament) serve as a public forum that provides opportunities to not only represent differences but also to negotiate compromise and a shared discourse. Electoral politics thus distinguish Turkey in a region dominated by repressive regimes. However, certain persistent issues (and habits of thinking) subvert gains. Inability to imagine inclusive identities, corruption of the meaning of law (while failing to agree on basic norms), and irresponsible language are some of the problems. Political leaders have reached a brink by the last elections. They may help return Turkey to its winning ways or push it over further down the road of mediocrity and worse. Whatever the outcome, Turkey remains an important case to observe in order to understand the hopes, possibilities, frustrations, and inflictions of a region that was globally significant once but appears to be dissolving into tragedy now.