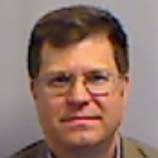 Andrew Robarts, Visiting Assistant Professor in Middle Eastern History at the Rhode Island School of Design, will start a full-time appointment as an Assistant Professor of history in Fall 2015. Last Fall, Andrew Robarts spoke at the Middle East Studies Luncheon Series in a seminar entitled "Environment, Human Mobility, and the Ottoman State."
His appointment is within RISD's History, Philosophy, and Social Sciences Department which is part of the school's Liberal Arts Division. In addition to teaching courses on the history of the Middle East, Islamic World, and Russia, Robarts will be developing courses at RISD on Ottoman imperial history, disease in history, migration in history, environmental history,and comparative imperial history.
Andrew Robarts is an Assistant Professor in Middle Eastern History at the Rhode Island School of Design (RISD). He has previously taught Middle Eastern, Ottoman/Turkish, and Russian history at the University of California, Riverside (UCR) and at Central Connecticut State University (CCSU). His research specialization is the comparative history of the Ottoman and Russian Empires with a particular focus on migration, disease, public health, and quarantines. He is currently developing a project on environment, space, and human mobility in the Ottoman Empire. His research languages include Ottoman Turkish, Modern Turkish, Bulgarian, Russian, French, and German. Born and raised in the Middle East (Beirut, Lebanon and Cairo, Egypt) Robarts worked for seven years in the refugee and humanitarian relief field for the International Rescue Committee (in New York, east Africa, Azerbaijan, and Baltimore) and the United Nations High Commissioner for Refugees (in Washington, DC). His first book manuscript, Merchants, Migrants, and Microbes: Ottoman-Russian Relations in the Eighteenth and Nineteenth Centuries, which is currently under review, emphasizes the "trans-imperial" character of Ottoman-Russian relations in the first half of the nineteenth century.