Middle East Studies is pleased to announce the recipients of the 2015 Spring Research Travel Awards.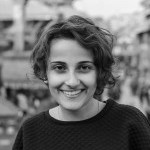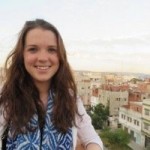 Ruba Aleryani '16 and Katherine Pollock '16 have received the Undergraduate Awards.
Ruba Aleryani will use the grant for her project, Living Under Drones. The Living Under Drones project aims to expose the stories of Yemenis living under drones and challenge the notion that drone wars are effective. The project will entail the creation of a website that raises awareness regarding the issue through visual representations of data.
Katherine Pollock will be researching the effects of grassroots peace-building organizations on individuals in the Israeli-Palestinian conflict and analyzing what impediments still exist that prevent such peace-building organizations from having widespread impact on the conflict.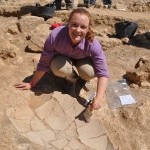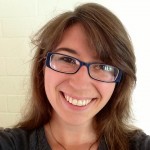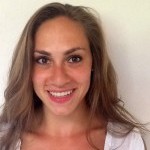 Emily Booker, Julia Gettle and Sara Hefny have received the Graduate Awards.
Through the Middle East Studies Travel Grant, Emily Booker will be conducting independent research at the Cyprus American Archaeological Research Institute in Nicosia, Cyprus, as well as conducting archaeological field survey at Tell Tayinat, near Hatay, Turkey. Her research focuses on local reactions and adaptations to foreign power from the Late Bronze to Early Iron Ages as seen through changes in local architecture and material culture.
Julia Gettle's current project attempts to craft a social biography of a prominent Lebanese midwife that explores themes of social authority and community definition in southern Lebanon. With the support of the MES grant, Julia traveled to Tyre to conduct a series of oral histories and attend a trio of events honoring the midwife in question.
Sara Hefny is a first-year graduate student in anthropology and will be using the research travel grant to travel to London for field work with the Arab diaspora on the Edgware Road for her MA thesis. Her research looks at food and food spaces and how they serve as convergence points for multiple generations of migrants to create community.