2016-2017 Research Travel Awards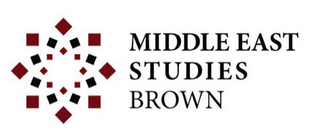 CLICK BELOW TO COMPLETE FORM
Up to $600 are available for Middle East Studies undergraduate concentrators Up to $800 for Middle East Studies graduate students Travel is not limited to the Middle East, however, applicants must be conducting research in Middle East Studies
Priority will be given to students using the funds towards research for the senior Capstone or Honors Thesis Deadline for Winter is November 21, 2016 at 4:00 p.m. EST. Deadline for Spring cycle is March 13, 2017, 4:00 p.m. EST. You will be asked to provide:
1) one page proposal
2) proposed itinerary
3) itemized budget
3)names of other funding sources
4) letter of support from academic adviser (for undergraduates) addressed to Associate Director cmes@brown.edu
5) contact information in US and overseas Travel must be completed and original receipts (showing proof of purchase) must be submitted for reimbursement up to the amount of the award by January 27, 2017, for fall, and by May 12 , 2017 for spring.
You will be required to submit a research travel report of up to 500 words post-trip.