Emily Drumsta, assistant professor of Modern Arabic literature and  comparative literature.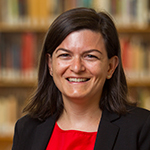 Emily Drumsta received her AB from Brown University in comparative literature and her PhD from UC Berkeley in comparative literature (Arabic, French, English). She also holds a certificate from the Center for Arabic Studies Abroad in Cairo (2011). Her research and teaching interests include modern Arabic literature and culture, Maghrebi literature and culture, translation studies, and critical theory. She is co-founder and co-managing editor of Tahrir Documents, a searchable, online archive of pamphlets, broadsides, and newspapers collected in Cairo's Tahrir Square during the 2011 uprisings and published alongside English translations.
Jennifer Johnson, assistant professor of history.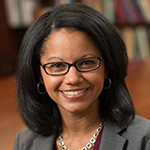 She received her PhD from Princeton University and previously taught at Lehman College and the City College of New York. Her main research interests are 20th century Africa, specifically the Maghrib, nationalism, decolonization, and public health. She is the author of The Battle for Algeria: Sovereignty, Health Care, and Humanitarianism (University of Pennsylvania Press, 2016). Her work has also been published in the International Journal of Middle East Studies and Contemporary European History. With the support of a Woodrow Wilson Fellowship, she is currently working on a second book project which examines medicine and public health in postcolonial North Africa between 1956 and 1975.
Sreemati Mitter, Kutaiba alGhanim Assistant Professor of Middle Eastern History and International and Public Affairs.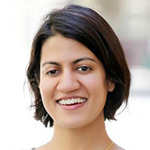 Sreemati Mitter is completing her first book, entitled "A History of Money in Palestine: From the 1900s to the Present." Her work examines the economic and monetary dimensions of statelessness. Her broader academic interests include the economic, social, and political history of the modern Middle East. Mitter was a post-doctoral research fellow in history at the Institute for Advanced Study in Toulouse (IAST), at the Toulouse School of Economics in Toulouse, France, from 2014-2016. She received her Ph.D. in history from Harvard University's history department in 2014 and an AM in history from the same department in 2008. She earned a Master's in Public Policy from the Harvard Kennedy School in 2005, and a BA in Economics from Middlebury College in 1999. She previously worked for the Palestine Investment Fund in Ramallah, Palestinian Territories and at Credit Suisse in New York, for the Energy and Project Finance Group of its Investment Banking Division.
VISITING FACULTY
Hanan Toukan, Adrienne Minassian Visiting Professorship in Honor of Marilyn Jenkins-Madina 1962​.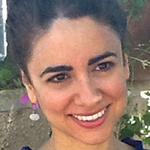 She has lectured at SOAS, University of London and the Free University of Berlin in media and film studies as well as in politics and international studies. She also guest lectured at Goldsmiths, University of London in the Art History and Visual Cultures departments. She was a 2012-2013 EUME postdoctoral Fellow in Berlin and a 2014-2016 postdoctoral fellow at the Free University of Berlin. Toukan completed her PhD at SOAS in 2012. Her dissertation received the 2012 MESA Malcolm H Kerr Dissertation Award for the Social Sciences. She is currently working on her book manuscript, "Intimate Encounters: Art and Aid in Postwar Lebanon."
POSTDOCTORAL RESEARCH ASSOCIATES
New Endowed Position 
Areej Sabbagh-Khoury, inaugural 2016-17 Palestinian Studies Postdoctoral Research Associate at Brown University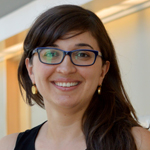 Areej Sabbagh-Khoury was the Meyers Postdoctoral Fellow at the Taub Center for Israel Studies at New York University. She is also an associate researcher at Mada al-Carmel – The Arab Center for Applied Social Research. Her current book project examines relations between members of leftist Zionists kibbutzim and Palestinian villagers in Northern Palestine within a settler colonial framework. Sabbagh-Khoury completed her PhD in the department of Sociology and Anthropology at Tel Aviv University. She contributed to several book chapters and articles on citizenship, memory, gender, and settler colonialism, among them "Palestinian Predicaments: Jewish Immigration and Refugees Repatriation." She also co-edited two volumes of The Palestinians in Israel: A Guide to History, Politics, and Society: the first volume was published in 2011 and the second in December 2015 (both volumes were published in English, Hebrew and Arabic). She has received several awards and grants for her research, among them the PARC fellowship; the 2015-2016 Fulbright Postdoctoral Scholar Award ; the 2015 Ibrahim Abu-Lughod Postdoctoral Fellowship at the Columbia University, Center for Palestine Studies; and the Inaugural Postdoctoral Fellowship in Palestine and Palestinian Studies at Brown University 2016-2017.
Vikramaditya Thakur, Mellon Sawyer Postdoctoral Research Associate
Vikramaditya Thakur completed his PhD in sociocultural anthropology from Yale University in 2014. His doctoral dissertation studied the forced relocation of Bhils, a hill community in rural western India, to resettlement colonies in the plains by the state due to one of the largest dams in the world. The dissertation analyzed both forced displacement and the subsequent resettlement not as a one-off event but as an intergenerational phenomenon mediated by democratic processes and social movements and divergent aspirations across generations in families. His subsequent fieldwork studied the integration and transformation of the resettled Bhils as they became embedded in an economy marked by cash-crop agriculture from an earlier one based on subsistence farming. His research interests include development studies, political anthropology, agrarian studies, and environmental and social history.
VISITING SCHOLAR
Meltem Toksöz, Visiting Associate Professor in Middle East Studies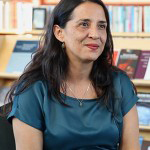 Meltem Toksöz received her PhD in Ottoman History from SUNY Binghamton (2001) where she worked with the late Donald Quataert. She is associate professor at the History Department of Bogazici University, and has been at many research institutions such as the Wissenschaftskolleg zu Berlin, and Koç University Research Center for Anatolian Studies. Besides her Nomads, Migrants and Cotton in the Eastern Mediterranean: The Making of the Adana-Mersin Region in the Ottoman Empire, 1850-1908 (Brill Publications, the Netherlands.2010), she has co-edited Cities of the Mediterranean: From the Ottoman Times to the Present (I.B.Tauris, London, 2011). The Turkish translation Osmanlılardan Günümüze Doğu Akdeniz Kentleri came out in 2015 from İş Bankası Kültür Yayınları.
She has published on Eastern Mediterranean trade and agriculture, the regional history southeastern Anatolia, ​and ​Turkish and Ottoman historiography. Her research interests include historiography, intellectual history, economic history and the modernization of state and society in late Ottoman history.