The International Relations Department Undergraduate Group (IR DUG) is an organization consisting of IR concentrators and potential concentrators. The DUG is intended to be both a resource for students exploring the IR concentration and a means of organizing events of interest to IR concentrators or others interested in international relations.
IR DUG Leaders


President: Jason Togut
Ben Feinglass
Isabel Guarnieri
Claire Hathaway
Sophie Xu 
Phillip Yang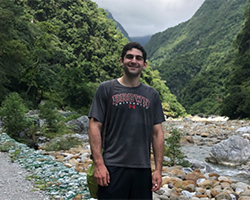 Jason Togut '20 President
In pursuit of an International Relations degree, I hope to learn more about how international levers of power operate, as well as how diplomacy works. Since I started studying Chinese in 8th grade, I have developed a deep interest in China and Taiwan, that has grown more profound with study abroad experiences in both places. At Brown, I have taken classes such as Edward Steinfeld's "The Rise of China" that have helped me gain the political and economic background needed to truly understand the region. In the future, I hope to use a degree in International Relations to work as a diplomat, work for a non-profit, or potentially pursue a career in international law.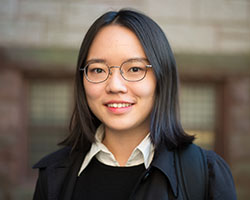 Sophie Xu '21 
As a double concentrator in IR (Political Economy Track) and Applied Math, I hope to explore ways in which data and mathematical models can inform policy and improve government decision making. Originally from Beijing, China, I am particularly interested in how historical narratives shape and influence current international relations in East Asia and China's role in the global system. As part of the IR DUG, I hope to connect students with faculty members as well as alumni and create a community for IR concentrators.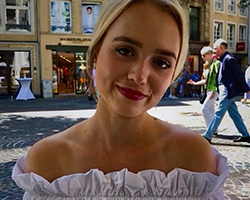 Claire Hathaway '20
I am a senior on the Political Economy and Society track with a regional focus on the European Union.I grew up between Munich and the San Francisco Bay Area and have returned to Brown after spending a year in Paris. During my time away from College Hill, I studied a semester at Paris 1 Panthéon-Sorbonne and then completed a six-month internship at the OECD headquarters.As an OECD intern, I was a key developer of the SDG Pathfinder, a platform that leverages cross-IGO content using an SDG (Sustainable Development Goals) lens. The project aims to guide engaged audiences in their research and bring about public awareness to the main goals of IGOs.
I am thrilled to be your IR Student Assistant for 2019-2020. Among my responsibilities in this position, I am here to guide you as a peer advisor. If you are interested, I would be happy to advise you on studying abroad and finding international internships that complement the IR concentration. Please feel free to reach out to me to discuss anything related to the concentration, course selection or whatever you want. Please stop by my desk by the entrance of the Rhodes Suite at the Watson to introduce yourself and chat, or arrange an appointment by emailing me.


---
IR DUG Activities
Annual themed speaker series
Concentration information sessions and social events
Professor dinners
Advising hours
Degree days events