The International Relations Department Undergraduate Group (IR DUG) is an organization consisting of IR concentrators and potential concentrators. The DUG is intended to be both a resource for students exploring the IR concentration and a means of organizing events of interest to IR concentrators or others interested in international relations.
IR DUG Leaders


President: Jason Togut
Chief Financial Officer: Adam Stein
Publicity and Outreach Chair: Sophie Xu 
Adam Stein '21
As an IR concentrator, I have developed an interest in the ways in which political systems and historical patterns can be used to understand contemporary conflicts and global issues. In particular, I am drawn to the Middle East and the Spanish-speaking world, and I have taken classes at Brown such as "Approaches to the Middle East" and "Topics in Hispanic Culture and Civilization" to explore these passions. Through the IR DUG, I aspire to organize events that allow IR concentrators to form a more tightly-knit community and to create spaces for prospective concentrators to engage with the DUG.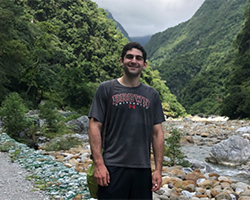 Jason Togut '20 President
In pursuit of an International Relations degree, I hope to learn more about how international levers of power operate, as well as how diplomacy works. Since I started studying Chinese in 8th grade, I have developed a deep interest in China and Taiwan, that has grown more profound with study abroad experiences in both places. At Brown, I have taken classes such as Edward Steinfeld's "The Rise of China" that have helped me gain the political and economic background needed to truly understand the region. In the future, I hope to use a degree in International Relations to work as a diplomat, work for a non-profit, or potentially pursue a career in international law.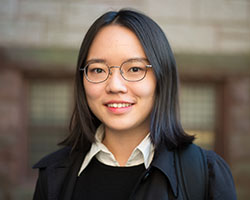 Sophie Xu '21 Publicity and Outreach Chair
As a double concentrator in IR (Political Economy Track) and Applied Math, I hope to explore ways in which data and mathematical models can inform policy and improve government decision making. Originally from Beijing, China, I am particularly interested in how historical narratives shape and influence current international relations in East Asia and China's role in the global system. As part of the IR DUG, I hope to connect students with faculty members as well as alumni and create a community for IR concentrators.


IR DUG Activities
Annual themed speaker series
Concentration information sessions and social events
Professor dinners
Advising hours
Degree days events