The International Relations Department Undergraduate Group (IR DUG) is an organization consisting of IR concentrators and potential concentrators. The DUG is intended to be both a resource for students exploring the IR concentration and a means of organizing events of interest to IR concentrators or others interested in international relations.
IR DUG Leaders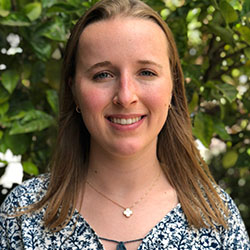 Clia Ellwein '22
Hi, I'm Clia and I'm a junior concentrating in International Relations on the Political Economy and Society Track, with a regional focus in Latin America. I have enjoyed the interdisciplinary nature of the concentration, which has allowed me to take courses in a wide variety of subjects, and similarly have taken advantage of access to experts in their fields through Watson Institute events and study groups, which I highly recommend! Outside of the classroom, I love to plan, and am an event planner for Best Buddies and Women in Business Off-Campus Business Education teams. I look forward to planning exciting events and providing informal mentorship this year as part of the IR DUG team! 
Emma Kumleben '21
I'm a senior on the security and society track, with a regional focus on both Latin America and Africa. My hometown is London, UK, but I've also spent a lot of time in South Africa, and over the past few years have interned and worked in the US, Argentina, Portugal, and Brazil (where I also studied through the Brown OIP program). I'm excited to work with the DUG this year on events and resources to bring concentrators together. I'm always happy to talk about courses and IR in general, and from my own experience can also speak to study abroad options, finding internships abroad, opportunities in politics and foreign policy in the US, gap years, research assistantships, and the honors program.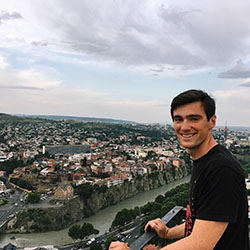 Lachlan MacKenzie '22
I am a junior on the Security and Society track with a regional focus on Russia and Eastern Europe. My current interests center on the use of force in international affairs, and I am particularly interested in the role that coercion and military power play in the relationship between the United States and Russia. To deepen my understanding of the Russian language and the culture of the Caucuses, I studied in Tbilisi and travelled in Georgia and Armenia during the summer of 2019. As a member of the IR DUG, I am excited about providing opportunities for Brown students to further their academic and professional goals by coming together as a group and by interacting with Brown University faculty and alumni. If you have questions or concerns about studying International Relations at Brown, please reach out.
---
IR DUG Activities
Annual themed speaker series
Concentration information sessions and social events
Professor dinners
Advising hours
Degree days events