Global Policy Experience
During the week-long Global Policy Experience (GPE), students analyze and explore public policy at an international location. At Brown, we recognize that modern policymaking must be viewed and analyzed through a global lens. Features of the GPE include:
Meeting with high-level public officials to explore the political and economic dynamics affecting the world's nations;
Exploring dynamic policy environments: past sites include Cambodia, Korea, Mexico, Germany, South Africa, Sweden, Brazil, and India;
Learning how global forces are transforming policy agendas and how different nations are tackling common challenges, from poverty to pollution.
Read about what our students experienced in Cambodia, Sweden, and Korea.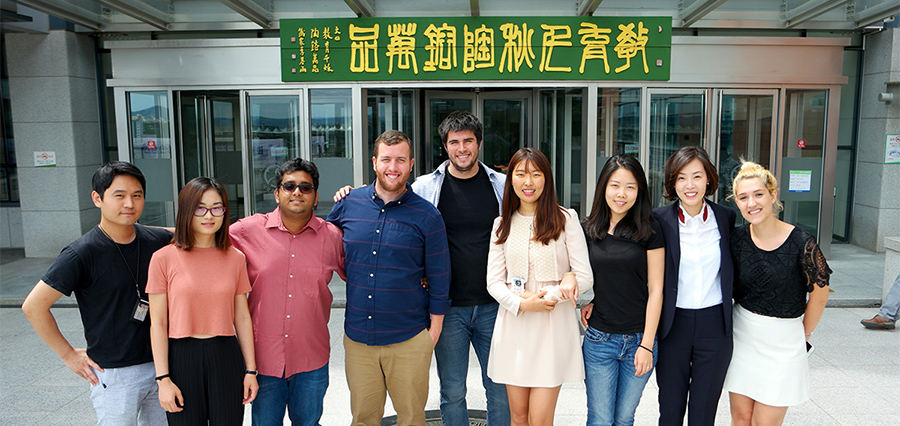 MPA Students with Sungkyunkwan University partners in Seoul, South Korea.