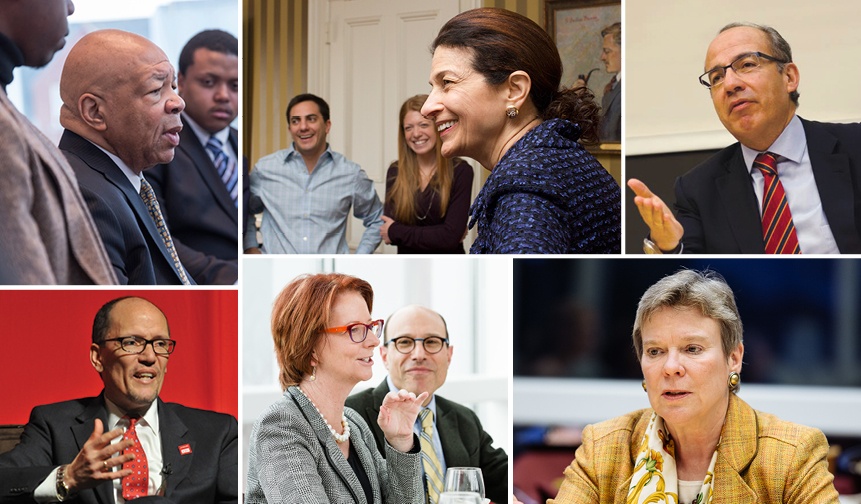 Clockwise from top left: Rep. Elijah Cummings, Sen. Olympia Snowe, former President of Mexico Felipe Calderon, Undersecretary of State Rose Gottemoeller, former Prime Minster of Australia Julia Gillard, Labor Secretary Thomas Perez '83.
Events at the Watson Institute
The Watson Institute for International and Public Affairs is a hub of vibrant intellectual activity. Every semester, a full agenda of seminar series, conferences, lectures, and workshops brings leading scholars and public figures to the Institute to put current events into context, explore emerging global issues, develop policy, and promote research. 
As an integral part of the Watson Institute community, MPA candidates are often invited to attend small-format discussions with visiting speakers, such as Secretary of Labor Tom Perez, Congressman Elijah Cummings, NPR correspondent Nina Totenberg, and Planned Parenthood President Cecile Richards. 
See the Watson Institute's complete events calendar here.