---
LIVE ZOOM SESSIONS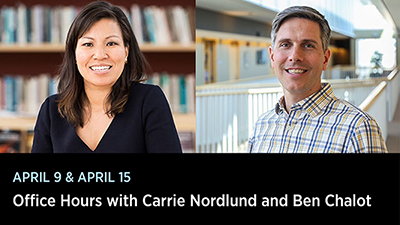 Zoom Office Hours with Associate Directors Carrie Nordlund and Ben Chalot
Join a Q+A session with the MPA associate directors. Participate verbally or use the group chat function to submit questions.
All times listed are U.S. Eastern Daylight Time
Thursday, April 23, 12:00-1:00 p.m.
Tuesday, April 28, 12:00-1:00 p.m.
Tuesday, May 5, 12:00-1:00 p.m.
---
ADMISSIONS DAYS ON VIDEO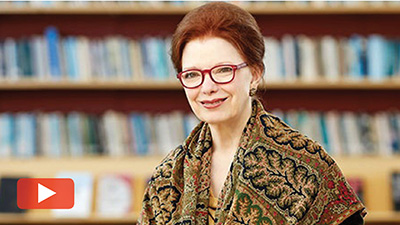 Watson Institute Senior Fellow Angela Blanchard speaks about the short- and long-term response to the COVID-19 pandemic. Blanchard has extensive experience leading major disaster relief and community development efforts in the U.S., including the response to Hurricane Harvey, which devastated Houston in 2017. Blanchard teaches in the MPA program and is President Emerita of BakerRipley, Texas' largest community development organization.
Friday, April 10, 10:00 - 11:00 a.m. EDT
Join Justin Ferenzi, Mona Jingzhou Li, Eesha Bhave, and Khush Vachhrajani, MPA '20, for a conversation about the MPA program, the move to virtual classes, life at Brown, and their career paths. 
---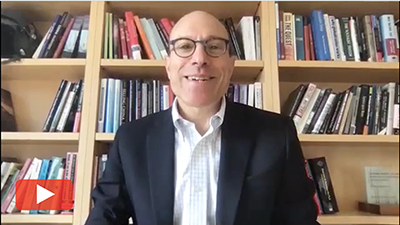 With a diverse research- and practitioner-based faculty working on global policy challenges, the Watson institute's learning community offers a rich, collaborative learning experience. [4:38]
---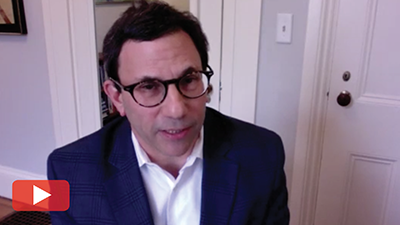 Eric Patashnik shares how the Watson Institute's MPA equips students with the skills they need to succeed in any policy arena — in just one year of concentrated study. [5:14]
---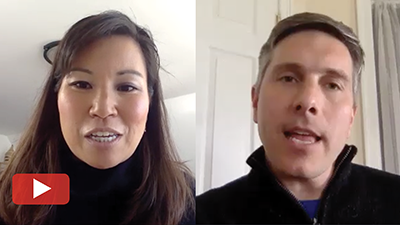 Carrie Nordlund, Associate Director, and Ben Chalot, Associate Director, MPA Career Services and Alumni Affairs, provide an overview of the unique features of the Watson Institute's one-year MPA program, including the curriculum, career development, and career outcomes, and more. [15:27]
---


MPA Alumni and Career Panel 
Yannick Alphonso-Gibbs, '18, MPA '19, Housing Authority of the City of Tulsa
Marcus Burke, MPA '17, World Economic Forum, Geneva
Emily Gell, MPA '18, University of Chicago Urban Labs, Chicago
Catherine Tonsberg, MPA '19, Federal Reserve Bank of Boston, Boston
Alumni with professsional experience prior to their MPA degree speak about why they chose Brown for their MPA and how the degree helped them make the career shift to dynamic careers in policy. Alphonso-Gibbs, a Brown fifth-year MPA graduate and George Kaiser Family Foundation Fellow, shares his fellowship consultancy and current work as a Kaiser Fellow in Tulsa, Oklahoma. [52:46]
---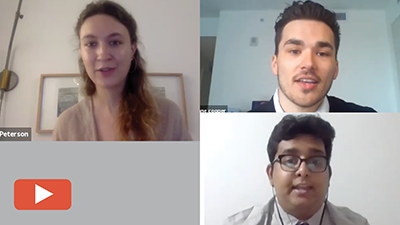 MPA Alumni and Career Panel 
MPA alumni who matriculated into the program after earning their bachelor's degrees share why they chose Brown for their MPA and how the degree prepared them for a substantive career in policy. All share advice about getting the most out of your time at Brown.
Dane Cooper, '18, MPA '19, Deloitte, Washington, D.C.
Morgan Peterson, MPA '18, Accenture, Washington, D.C.
Shashank Sreedharan, MPA '17, IFMR LEAD, India
---

MPA Practitioner Faculty
Congressman David Cicilline shares what is special about the MPA, why he loves teaching at Brown, how political polarization might not be as bad as the news makes it out to be, and his thoughts on the government's response to the COVID-19 pandemic.
---