Faculty Commentary: Summit of the Americas
April 13, 2015
---
"Facebook and other the social media tools have proven to be powerful weapons in the consolidation of Latin America democracy."
Largely unreported in Summit coverage, Barack Obama mentioned the presence of Facebook magnate Mark Zuckerberg in his speech to the gathering. Obama's nod to the social media tycoon was framed in references to increased trade between the United States and Latin America and the technological innovations that will continue to transform the economies of the Western Hemisphere. His comment reminds us of how US companies such as Apple, Google, and Facebook dominate high-tech trends, not just south of the Rio Grande, but worldwide.
Latin American nationalists bemoan the global domination of US technology, but the will to connect is stronger than anti-Yankee sentiments.  Beyond being a vehicle for posting pictures of your puppy or letting your friends know where you spent your last vacation, Facebook and other social media have proven to be powerful tools in the consolidation of Latin American democracy.
When Brazil and other South American nations lived under military rule in the 1960s, '70s, and '80s, press censorship and state terror in the form of arrests, torture, and disappearances silenced most oppositional voices. The circulation of critical ideas moved slowly through discreet, semi-clandestine circles. Who was an informer? Who might turn in your name to the political police? In the late 1970s in Chile, to cite one example, suggesting that a guitarist at a party play "Gracias a la Vida" – left-wing songwriter Violetta Parra's ode to love, life, and resistance – could identify a hidden ally or betray oneself to an undercover foe.
Today, with the fast, furious, and often banal movement of music, images, videos, and words through cyberspace, suddenly one has an overdose of information to sift through. While someone in a government office somewhere may be collecting your vital information, a generalized sense that the Internet offers unprecedented access to information has outweighed many fears of an all-powerful state controlling one's private life.
Reports of the Summit heralded the event as a reset moment for US foreign policy toward Latin America. With Brazilian criticisms of Washington's secret phone tapping of official conversations apparently set aside for the moment, President Dilma Rousseff seems willing to accept a formal invitation to visit the White House sometime this year in order to shore up her suddenly diminished political standing at home.  A brief photo-op with Zuckerberg also promoted a new program, the National Pact to Fight Violations of Human Rights on the Internet, that is a collaboration with Facebook. The initiative, in coordination with the Ministries of Education, Communication and Justice, will allow users to denounce police abuses through the program's website while also extending free broadband access to previously neglected areas.
While this partnership seeks to strengthen President Rousseff's second-term agenda, she returned to Brasília the day after the Summit still beleaguered by massive protests, largely mobilized by Facebook, Twitter, and other social media networks. After having just won a reelection bid last October by a four-point spread, corruption scandals linked to her party and her political allies have critically weakened the president's popularity in the polls. Most major mainstream newspapers, which supported her presidential rival in the recent elections, have called for her resignation.  At the same time, TV news has given rather unilaterally positive coverage to anti-Dilma forces.
As a result, Facebook and blog postings have become among the few venues available for her supporters to defend the president. The Internet has become a crucial site for access to information and political debate among those shut out by traditional media even as it offers a platform for conservative political actors to assert positions the far right in Brazil has been hesitant to claim over the past several years. Surely Zuckerberg didn't foresee this use of Facebook a decade ago when he invented a new means for Ivy League hook-ups.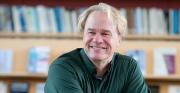 James N. Green
Director, Brazil Initiative
---
"It is not a rigorous poll, but if my own family is any indication, long-forbidden Cuba holds a special allure for even mildly more adventurous tourists from the United States..."
Let's face it, the news at this summit was Raúl Castro and Barack Obama making nice. Which isn't really news, because Raúl has been on this make-nice jag since he took over in 2006 from brother Fidel. Yes, we also watched to see whether Dilma Rousseff was over the Snowden revelations of US spying on Brazil, if Chile's Michelle Bachelet could shrug off family scandal, and if others at the Summit would also shun Venezuela's Nicolás Maduro. But making Cuba safe for Bacardí was the real attraction.
What too few in the United States learned about over the last, ridiculous decades of US sanctions against Cuba were the real accomplishments of socialist Cuba: significant advances in education and health, to signal the most noteworthy triumphs to those who bothered to look; decades-long defiance against the superpower just spitting distance away – for this alone, even rightwing governments in Latin America have felt a camaraderie with Cuba over the years; and a plucky spirit of resilience in the face of ever downward-spiraling economic collapse, before and after the Fall of the Wall. 
To be sure, and not just in the minds of Cuba's enemies, repression and ineptitude were rife there, too, and from obeisance to the Soviet Union to pernicious if often inept measures to silence voices of righteous indignation, the country's rulers often gave even sympathetic observers regular heartburn. Cuba's political prisoners have not all been the unvarying friends of its erstwhile enemy.  And Cuba's slavish "contribution" to the Soviet global division of labor – to produce a monocrop of sugarcane for export – was a fatal mistake for which the people of Cuba still pay the piper. 
But the Castros need economic opening to make Cuba hospitable for the inevitable return of US corporate investment, and President Obama needs assurances that US corporations, beginning with hotel chains and agricultural giants, will again thrive in the island nation. 
It is not a rigorous poll, but if my own family is any indication, long-forbidden Cuba holds a special allure for even mildly more adventurous tourists from the United States: I have been fielding calls and emails for weeks from them about when I think they might be able to plan their next vacation in La Habana.
Can we say, "¡Bacardí Libre!"?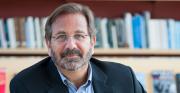 Matthew Gutmann
Faculty Fellow

---
"The new policy toward Cuba is also an acknowledgement of the old truism that countries do not have permanent friends or enemies, only permanent interests."
For much of the last half-century, the United States isolated itself from Latin America because of its policy toward Cuba. President Obama changed that with his decision to move toward ending the embargo and treating Cuba like any other country.  His appearance at the Summit of the Americas brought the United States, in a single stroke, out of its hemispheric isolation.
This decision has implications that go far beyond Cuba, a country that once shook the world but is now poor, weak, and geopolitically insignificant.
First of all, it is an admission that American foreign policies don't always work, and that when that becomes clear, they should be changed.  This is a radical step in a country known for following failed policies long after their sell-by date.
The new policy toward Cuba is also an acknowledgement of the old truism that countries do not have permanent friends or enemies, only permanent interests. When dealing with a country we consider a troublemaker, the best policy is often engagement. Pushing countries into isolation is dangerous.
Finally, this policy change reflects Obama's emerging realization that invasions, economic sanctions, and other hostile measures often exacerbate global tensions. At the Summit of the Americas he expressed this view more clearly than ever. "So often," he said, "when we insert ourselves in ways that go beyond persuasion, it's counter-productive, it backfires." 
That was a welcome dose of realism.  It is also highly unusual in Washington. Our next president, whoever it is, will be more interventionist than Obama and more willing to cling to failed policies. Obama deserves credit for trying to see the world in a new way.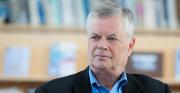 Stephen Kinzer
Journalist in Residence

---
"Indeed, both leaders made pledges to move forward together, albeit cautiously, with great 'patience' and acknowledgment of persistent differences."
It was a meeting both historic and, for many, gratifying: the long-awaited, face-to-face reconciliation of old Cold War enemies. After months of speculation, Barack Obama and Raúl Castro finally sat down for a photo op and tête-à-tête in the first post-1959 talks between a Cuban and US head of state. This, of course, was far from surprising; many have speculated that the immediate catalyst for the historic opening of December 17, 2014, was the upcoming Seventh Summit of the Americas. In the past, Cuba's forced absence from the hemispheric meeting had produced friction between US and Latin American representatives. So as regional leaders once again came together in a context of diplomatic rapprochement, expectations were high that Cuba and the United States would finally transcend old hostilities. That context was explicitly foregrounded in Barack Obama's introductory remarks, in which he expressed his refusal to be held back by battles that had "started before [he] was born." Indeed, both leaders made pledges to move forward together, albeit cautiously, with great "patience" and acknowledgment of persistent differences.
Not all was harmonious, of course. Raúl Castro took the liberty of expanding his opening comments to 50 minutes (six times the standard eight-minute block allotted to each leader, he pointed out, in honor of the six years he had been excluded from the meeting), and drew attention to past US intervention in Cuba and Latin America. He took care to exculpate Obama from blame, however, praising his honesty and humble origins. Though Obama did not announce the removal of Cuba from the list of state sponsors of terrorism at the Summit itself, that did little to appease his critics among Cuban-American and Republican legislators. Meanwhile, Obama dodged the barbs of Latin American leaders indignant over a recent executive order calling for new sanctions against seven Venezuelan officials.
But nothing compared in drama to the physical fight that broke out between members of the Cuban opposition and a pro-government contingent, when the former group sought to place flowers at a bust of José Martí. While the dissidents' defenders denounced the heckling to which they had been subjected, government representatives in Cuba decried the presence of "mercenaries," as they frequently refer to members of the opposition, at a planned forum on civil society. The altercation points to staunch disagreement between the two sides over the form and content of civic rights, a divergence likely to persist into future conversations.
Jennifer Lambe
Assistant Professor of Latin American and Caribbean History