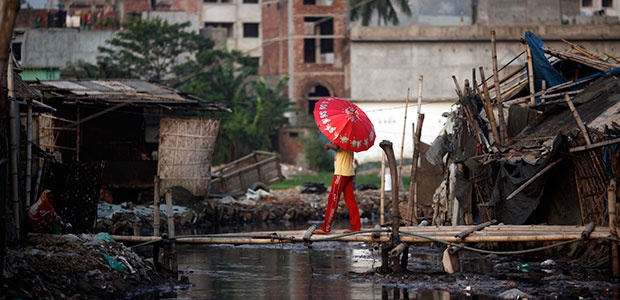 Convenors: Patrick Heller and Andrew Schrank
"Good governance" has become the new mantra of development studies and practice. But the literature on good governance suffers from four problems.  First, it is overly Weberianized with too much concern with the formal attributes of modern states and not enough attention to the actual workings of the state and to the nature of state actors.  Second, it is generally devoid of politics, more or less assuming that capacity is a function of institutional design and that governance can and should be insulated from politics. Third, the literature tends to treat governance as a form of power over society and largely neglects the extent to which state agency can be a form of collective power.  Finally, there is insufficient attention to how the challenges of governance vary across settings, scales and sectors (for a longer discussion see Going Beyond Governance).
To address these problems we propose a series of workshops in which we will bring together researchers from across the Global South whose work directly addresses these concerns. Our hope is to explore situated forms of governance across a range of sectors and cases to develop more grounded and comparative insights into the challenges and opportunities of governance in the Global South.  A first workshop was help at the Watson Institute in March 2016, with follow-up workshops planned for New Delhi and Buenos Aires. A first workshop was help at the Watson Institute in March 2016.  A follow-up workshop will take place in Buenos Aires in Fall 2017.
---
Participants:
● Yuen Yuen Ang, Assistant Professor, Department of Political Science, University of Michigan

● Kiran Bhatty, Senior Fellow, Centre for Policy Research, India

● Salo Coslovsky, Assistant Professor of International Development, NYU
● Christopher Gibson, Assistant Professor, School for International Studies, Simon Fraser University
● Lucas Gonzalez, Universidad Nacional de San Martin, Argentina

● Diana Graizbord, PhD Candidate, Department of Sociology, Brown University

● Patrick Heller, Professor of Sociology and International and Public Affairs, Watson Institute, Brown University

● Harsh Mander, Centre for Equity Studies, New Delhi

● Akshay Mangla, Assistant Professor of Business Administration, Harvard University

● Jamie McPike, PhD Candidate, Department of Sociology, Brown University

● Michael Piore, Senior Fellow in International and Public Affairs, Watson Institute, Brown University

● César Rodríguez, Executive Director, Center for Law, Justice, and Society (Dejusticia), Bogota

● Poulami Roychowdhury, Assistant Professor, Department of Sociology, McGill University

● Aaron Schneider, Leo Block Associate Professor, Josef Korbel School of International Studies, University of Denver

● Andrew Schrank, Olive C. Watson Professor of Sociology and International and Public Affairs, Watson Institute, Brown University

● Rajesh Veeraraghavan, Postdoctoral Fellow in International and Public Affairs, Watson Institute, Brown University

● Yingyao Wang, Postdoctoral Fellow in International and Public Affairs, Watson Institute, Brown University

● Rebecca Weitz-Shapiro, Stanley J. Bernstein '65 P'02 Assistant Professor of Political Science, Brown University