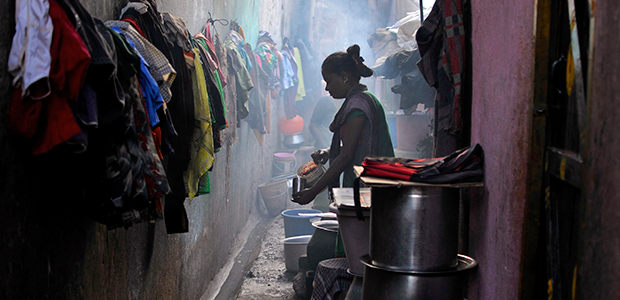 One of the greatest challenges that India faces in the 21st century is the governance of its cities.  Cities are centers of innovation, opportunity and growth, but their full potential can only be achieved if they are well governed and inclusive.  In any democracy, and especially in one as diverse as India's, the quality of governance is inextricably tied to the quality of citizenship.   
With this problem in mind, Brown University and the Bangalore-based NGO Janaagraha formed a research partnership in 2011 and developed a research project exploring urban governance and citizenship in Bangalore.  The goal of the project is to gather systematic and robust data on the relationship between citizenship, basic services and infrastructure delivery and governance in Indian cities.  In 2014, the Brown-Janaagraha team completed the analysis of data from a survey of over 4,000 households in Bangalore and produced a report.  Key findings from the report – Janaagraha-Brown Citizenship Index Study (JBCI) - include:
A measure of the quality and distribution of a range of dimensions of citizenship, aggregated into a citizenship index
A measure of the quality and distribution of basic services and infrastructure across the city
Wide variations in the distribution of citizenship and services across social class, community, caste and migrant status
Statistically robust relationships between citizenship and access to services
Clear evidence of spatial effects in the distribution of services
A statistical finding that while upper income groups have more citizenship, lower income groups get more benefits from the exercise of their citizenship
The team also produced a practitioner's report.
Based on lessons learned from the Bangalore study, the team is now exploring the possibility of expanding the project to 14 more Indian cities, as well as conducting a nation-wide survey of citizenship and service delivery in India.