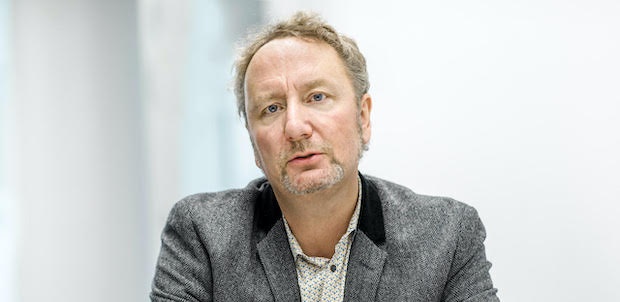 From Mark Blyth, Rhodes Center Director
Welcome Back to Campus.

As things begin to feel (finally) more normal around Brown, we at the Rhodes Center continue to develop our research profile and bring great speakers and events to campus. This Fall we will have two speakers coming to campus.

The first is a visit by a philosopher named Josh Preiss at noon on Friday Sept 23rd whose book, "Just Work for All" takes a philosophical eye to the problem of how to make work pay and how to make it just in an increasingly 'winner takes all' economy.

The second is a political scientist called Jonas Nahm, a former post doc at Brown and now an assistant Professor at SAIS in DC, whose book "Collaborative Advantage" which discusses how firms in the US, China and Germany engaged in highly globalized industries not only compete with one another, but also take advantage of new opportunities for collaboration, which complicates greatly how we think about how different states can effectively 'green' their economies. Nahm's talk will be at Noon on November the 18th

In addition to these stand-alone talks our signature event of the Fall semester is a conference entitled After Ideas: Political Economy in a Disrupted World. The conference takes as its motivation the idea that many of the governing ideas that ran the world prior to 2008 no longer seem to work. As such, what new ideas and new developments will shape the global economy in the years ahead. The conference occurs on the weekend of Oct 8th and 9th, and features panels on Governance, Unexpected Policy Choices, China's changing political economy, and Markets, Inequality and Policy Change. This event is open to members of the Brown community.
Turning to our research side, the Rhodes Center is both happy and sad to see the departure of one of our Post-Doctoral Researchers, Nicolo Fraccaroli, for the World Bank. While in residence Nic published work on a variety of topics from Central Bank communication to Brexit and well as co-authoring a book with me.

While Nic departs we are keen to welcome Daniel Driscoll to Brown as our new Rhodes Post-Doctoral research associate. Dan will work on the issue of the carbon dependency of state level growth models in the United States and on a joint project with the Max Planck institute in Germany on how an understanding of such growth dynamics can help us understand which countries can decarbonize by which route.

We continue to work with our other Post-doctoral research associate Alice Lepissier on the issues of 'derisking' investment flows into green investments and towards a Spring 2023 conference that will bring together investors, academics and policymakers on how to unblock greater investment flows into decarbonization.

Spring 23 also promises a conference on de-risking investment from an academic lens as well as speakers on how the Whitehouse finally managed to get Joe Manchin on board the climate bus, how the Chinese state 'performs' environmental governance, why tax havens still exist, and why the idea of the "Free Market" is actually much older than people realize. Dates for these events will be announced later in the semester.

In the meantime, I wish you a great semester and look forward to seeing you at our events.