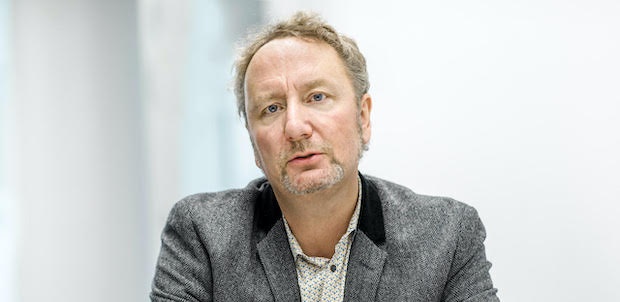 Welcome to the William R. Rhodes Center for International Economics and Finance!
From Mark Blyth, Rhodes Center Director
This semester is the first time in two years that we are able to offer a full suite of programs at the Rhodes Center and we are super excited about it. We already kicked off our events for this semester Friday February 4th with a talk by Prof. Manuela Moschella from the Sculoa Normale Superiore in Florence, on the past, present and contentious future of central banks.


For our next event we are delighted to welcome Dr. Fiona Hill to campus for a live event on February 25th at noon. Dr. Hill is a senior fellow in the Center on the United States and Europe in the Foreign Policy program at Brookings. She recently served as deputy assistant to the president and senior director for European and Russian affairs on the National Security Council from 2017 to 2019. She will talk to us about her recent book, There Is Nothing For You Here: Finding Opportunity in the Twenty-First Century, which draws upon her own experience growing up in the North of England in the 1980s to illuminate the unexpected similarities between those times and the partisan divides of the US today.

Once we get into March we will continue our programing with a virtual talk by one of the world's foremost International Political Economists, Prof. Eric Helleiner on March 10th at noon. Prof. Helleiner is a Professor of Political Science at the University of Waterloo in Canada. Prof. Helleiner will talk to us about his new book The NeoMercantilists, a Global Intellectual History, which traces the diverse roots of neo-mercantilist thought from the US and Germany in the 19th Century through to the global present.  

A week later on March 18th at noon we shall invite Peter Goodman to campus. Peter is the global economics correspondent for the New York Times. He will talk about his new book, Davos Man: How Billionaires Devoured the World where he details the global billionaire class' hidden impact on nearly every aspect of modern society. From widening wealth inequality, the rise of anti-democratic nationalism, the shrinking opportunity to earn a livable wage, the vulnerabilities of our health-care systems, access to affordable housing and unequal taxation.

Finally, for March, we are pleased to co-sponsor a book launch event for one of Brown's own, Professor Oded Galor, Professor of Economics, who is one of the world's foremost theorists of economic growth. Professor Galor will talk about his new book, The Journey of Humanity: The Origins of Wealth and Inequality, in conversation with Prof. Glenn Loury and myself at 4pm on the 22nd of March.

April will kick off with a virtual talk by Prof. Mariya Grinberg of MIT, who is one of the foremost young IR theorists of her generation. Prof. Grinberg will talk about her forthcoming book, Planning for the Short Haul: Explaining Wartime Trade Between Enemies at noon on March 8th.

April 22nd to 24th the Rhodes Center will have its first live research workshop since the pandemic began. Led by Rhodes Center visiting fellow Professor Quinn Slobodian, the two day workshop will consider the indigeous roots of apparently global economic ideas, focusing on how countries in the global south developed their own particular versions of, and accommodations with, neoliberal thought. This workshop is open to Brown faculty, post-docs and Phds. If you are interested in attending please contact the Rhodes Center.

Our main event in April is a live event for the whole campus. In response to a request from the President's office the Rhodes Center will host an annual lecture series on Business Ethics in the Digital Age. We are delighted to confirm that Frances Haugen, data scientist, engineer, digital rights advocate and facebook whistleblower, will give the inaugural lecture at 4pm on the 27th of April.

Finally, for April, we will bring Professor James Ashley Morrison to campus. Prof. Morrison is a Professor at the LSE who has written a remarkable new book that rewrites much of what we think we know about interwar economic history. England's Cross of Gold: Keynes Churchill and the Governance of Economic Beliefs completely upends the standard story of how and why the UK went back on Gold in the mid-1920s, and why what was important in that moment were not the material interests of the powerful, but powerful, incomplete and incoherent ideas about what the role played by gold in the economy.

Rounding out our semester we have a final campus talk in May from Prof. Arie Krampf who is Associate Professor for Political Economy and International Studies at the School of Government and Society at the Academic College of Tel Aviv Yaffo, and a visiting Scholar at Harvard University. Prof. Krampf will talk to us about ongoing research on US monetary power, focusing in this talk on how acting in its unofficial role as the global central bank, the US Fed increasingly falls foul of US domestic politics, which in turn further constrains the Fed in its global role of governing the dollar.

In short, we are back, we are busy, and we are dedicated to bringing the best work on the international economy and finance from a diverse set of perspectives to campus either virtually or in person. I hope to see you at these upcoming events.