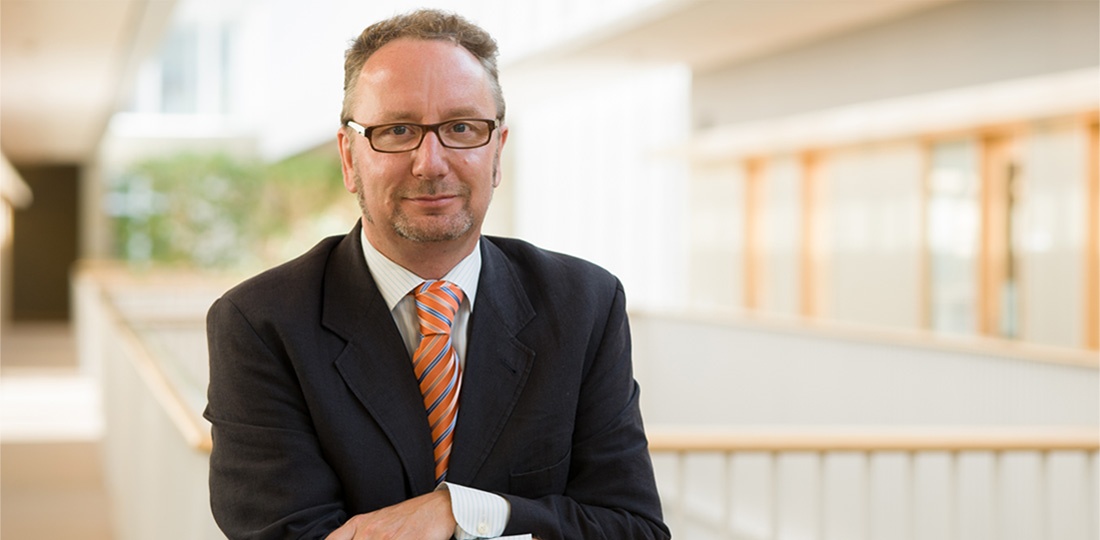 Welcome to the William R. Rhodes Center for International Economics and Finance!
The Rhodes Center COVID-19 update
Re-founded at the Watson Institute in 2018, the William R. Rhodes Center for International Economics and Finance is an institute dedicated to exploring how international economics and finance impact the world that we inhabit today. Our goal is to support interdisciplinary scholarship that seeks to understand how such global processes matter for both local politics and national welfare. As we return to campus in the Fall of 2020, I want to take this opportunity to explain how we shall try and adjust our mission, and our programming, to meet the current moment.
The William R. Rhodes Center for International Economics and Finance works at the intersection of research and public engagement. We seek, through research collaborations, workshops, and other events, to bring new insights to both policymakers and the wider public. To that end, over the past two years, we have focused our efforts in three areas: hosting speakers whose work is of broad interest to the Brown community, sponsoring a series of research workshops among Brown faculty, and the cohosting of workshops and events with other Brown Centers and Initiatives. COVID-19 has forced us to innovate what we do within these broad parameters.
First of all, we cannot host in-person research workshops on campus for the foreseeable future. Events that we were due to hold on campus in the Spring of 2020 – a research workshop on Central Banking and Democracy and another on Making Money American – have been converted to online events for this Fall. You can find the details for those events here.
Second, going forward, we intend to continue with research workshops and talks, albeit by modifying them for on-line content and presentation. That means rather than running a workshop as four panels over one day with everyone on campus, we will run our events as 'one panel – one day' and spread the event out over a longer time period. This will, we hope, lead to broader engagement, and less 'zoom fatigue,' but it will necessarily limit the number of workshops we can hold in a semester.
Third, given these new limitations we have decided to refocus the research output of the Center away from workshops towards contributing more to Post-Doctoral Research at Watson. We will be joined by three post-doctoral scholars, one from Italy and two from the US, who will work with the Center Director and the broader Watson post-doctoral community on topics of relevance to the Center. Details of these scholars and their scholarship can be found here.
Likewise for speakers, we shall still host them, but with fewer and on-line. To accommodate we shall change our format away from the formal lecture over 90 minutes typical of live events, in favor of a shorter and more 'zoom friendly' 60 minutes of moderated conversation and expanded Q and A from the online audience. The Rhodes Center will also cosponsor a new climate speaker series starting the Fall. Our Fall Speaker line up can be accessed here.
We shall continue our highly successful podcast series, the Rhodes Center Podcast, that features 30 minute interviews with our speakers and researchers as we move into the Fall and into the new year.
Finally, we currently planning our Spring 2021 events and Fall 2021 events amidst much uncertainty. We hope that we may be able to host live events again by the late Spring of 2021 and will plan accordingly with on-line as our default. We are planning research workshops with partners at the US Naval War College on economic warfare in the 21st Century, with campus researchers on the relationship between philosophy and economic theory, and with international partners on the lessons that small open economies can offer the world. I do hope that you regularly check our website (and my twitter feed @mkblyth) and can join us on-line for these talks and workshops over the coming year.
I do believe that there is an upside to all this. The biggest room at Watson holds 64 people. On-line we have no such limits. The capacities we are investing in and the skills that we are learning during this year of disruption will payoff in the post COVID world in the form of greater reach and impact than ever. We look forward to you joining us on that journey.