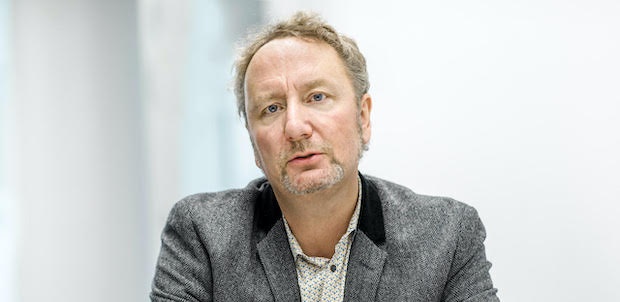 From Mark Blyth, Rhodes Center Director
Welcome Back to Campus.

It's hard to believe that we were in shutdown mode because of COVID only two years ago. Last semester felt like the real return of normality to campus. The pandemic seemed finally to be behind us. We came together, in person, to share our ideas with one another. This semester builds upon that great 're-opening' moment. The Rhodes Center has a lot going on this semester and we hope that you can come join us.
We open this semester with a talk by Tim Sahay and Ted Fertik, (Feb 3rd at noon) who were both 'on the inside' as the Inflation Reduction Act (IRA) was crafted. Their talk explores how labor and grassroots movements made climate the centerpiece of Biden's economic strategy, a strategy that despite multiple setbacks, eventually bore fruit with the IRA. If you want a ringside seat for arguably the most important piece of legislation related to climate that the US has ever passed, come join us February the 3rd at noon in Joukowsky.
The next week (Feb 10th at noon) we have a fascinating talk by political scientist Iza Ding about her book The Performative State, which investigates what states do when public expectations exceed states' governing capacities. Using the case of China, Iza shows us how bureaucrats 'perform' the state through their actions, shaping public perceptions and defusing crises through the theatrical deployment of language, symbols, and gestures of what she calls 'performative governance.'
Rounding out February, Feb 28th at noon, in fact, historian Jacob Soll comes to campus to talk about his book, The Free Market: The History of an Idea. Jacob's book shows us how the idea of a 'free market' became so powerful, why it succeeded, and why it has failed. But this is not the familiar story of neoliberalism over the last 40 years. Jacob begins with Cicero and ends with Smith. It's a brilliant book and I'm sure it will be a brilliant talk.
March brings us the return of an old friend, and fellow of the Rhodes Center, Sir Paul Tucker. He will talk about his new book, Global Discord: Values and Power in a Fractured World Order. In a change from our normal format, we shall have two discussants join Paul in conversation, Professor Jeff Colgan (Brown) and Professor Aditi Sahasrabuddhe (Wellesley). This event will be held March 3rd at noon in Joukowsky. 
Later in the semester we shall have talks on innovation and growth from Danny Breznitz (Toronto) and Jacob Jackson on the future of work (MIT). More on those closer to the time. 
Our conference event this semester will be on climate finance and will be led by Rhodes Center Post Doc Alice Lepissier. This event will happen in June. Details will follow later in the semester.

In terms of our research output, Rhodes Center Post Doc Dan Driscoll and I are beginning a new project building off my recent book, Diminishing Returns: The New Politics of Growth and Stagnation. This project applies the framework of Diminishing Returns to the question of how local and national 'growth models' enable or facilitate decarbonization. This project will be a joint endeavor with Professor Lucio Baccaro and other researchers at the Max Planck Institute for Social Research in Cologne, Germany.

In short, it's going to be a busy and super-interesting semester. I do hope that I see you at these events.