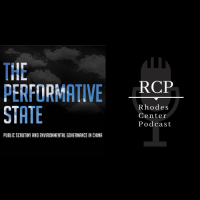 On the last episode of the podcast, Mark talked with two experts regarding the Inflation Reduction Act, and the political and logistical challenges of accelerating a 'Green Transition' in the US. 
Which makes for an interesting comparison to our topic today.
Because these days, when people want to critique how slow and ineffective the US government can be, they often compare it to another country – one that we tell ourselves is where big government projects happen faster and better than almost anywhere: China.
But as Iza Ding, an assistant professor of political science at the University of Pittsburgh, explains to Mark on this episode, China's government might not be quite as dominant and proficient as we think. And nowhere is this more clear than at the local level, as Iza explores in her recent book, "The Performative State: Public Scrutiny and Environmental Governance in China."
Even though the book focuses on aspects of environmental governance like conservation and pollution mitigation, her conclusions are far-reaching. Primarily, the idea that even so-called strong states have weaknesses, and when they are asked to address them, they often 'perform' the task of governing in informative and surprising ways.