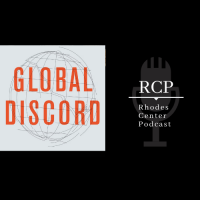 The history of international politics since 1945. The role of values in the global economy. The future of America's relationship with China. All three of these would be ambitious topics for a work of political economy. But combining them? That's not for the faint of heart.  
However, that's exactly what Sir Paul Tucker has done in his new book, "Global Discord: Values and Power in a Fractured World Order". 
Tucker is a former central banker, and a current research fellow at Harvard's Kennedy School of Government. In this episode, Mark Blyth talks about the book with Paul and political economist Aditi Sahasrabudde.