Gain key professional skills to catalyze a career in policy — in just one year
With the recent launch of the one-year Master of Public Affairs Program at the Watson Institute for International and Public Affairs, Brown University has begun an exciting new chapter in public policy education.
The Ivy League's only one-year master's program in public policy, the MPA prepares students to be public policy leaders, analysts and advocates in government, politics, and the nonprofit and private sectors, both in the U.S. and abroad. In just one summer and two semesters, students gain problem-solving, quantitative, communication, and managerial skills. At a time of heightened concern about economic development, poverty, social equity, education, security and the environment, the MPA program gives students the tools to develop effective, evidence-based solutions.
An emphasis on experiental learning
In addition to a rigorous, multidisciplinary core curriculum and individualized career coaching, the Watson's MPA program has many distinctive features. The two-week Global Policy Experience (GPE) allows students to engage global policy leaders at an international site. Many students report that the GPE is a life-changing experience, providing powerful insights into governance in today's era of globalization and rapid technological change. All MPA students also have the opportunity to spend twelve weeks in a consultancy in an organized aligned with their interests.
Innovative courses on implementation, systems dynamics, program evaluation, and advocacy equip students to diagnosis political and organizational obstacles to social change and to identify effective leverage points. Students can also choose from several specialization areas, including comparative policy and data-driven policy. The latter allows students to gain coding skills and collaborate with data scientists at the Rhode Island Innovative Policy Lab.
Join a diverse, vibrant community
Enriched by the many special events and programs offered at the Watson Institute, the MPA program is a tight-knit community. Students come to the program from diverse backgrounds, but all share a desire to use knowledge to promote the common good. The teaching faculty includes leading researchers who are producing cutting-edge studies of topics such as economic mobility and education reform, as well as distinguished policy practitioners. 
I welcome you to learn more about the Master of Public Affairs program at the Watson Institute through our website or by scheduling a visit to campus.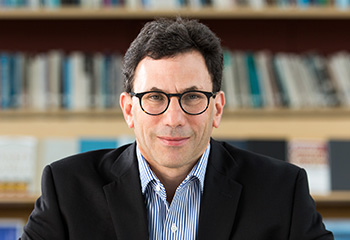 Eric M. Patashnik
Director, Public Policy Program