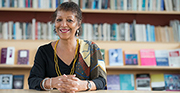 Office Hours
Wednesdays.......1:00-4:00p 
by appointment and upon request
Watson Institute 204
+1 401 863 9068
Make appointment
Concentration Director
Geri Augusto
Director, Undergraduate Development Studies Concentration
Senior Fellow in International and Public Affairs
Professor Augusto is a leading scholar of human and social development, with a particular emphasis on subjugated knowledge (indigenous knowledges, local knowledge, knowledges of the enslaved);  science and technology and higher education policies in the Global South; black transnationalism; and the social and freedom movements of African and Afro-descendent communities, an interest which stretches across the USA, Southern Africa and Brazil.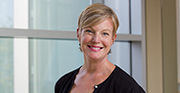 Office Hours
Tue.......11-12
Wed........1-2
Thur......12-1

Watson Institute 220
+1 401 863 3244

Make appointment
Connect via Zoom

Program Manager
Anita Nester
Undergraduate Concentrations Manager
Anita Nester is a resource for all DS students (both current and prospective), and is typically the first stop for inquiries concerning the DS concentration. All new concentrators will file their DS concentration with Anita. She also provides support and answers questions regarding:
filing DS
DS requirements
DS policies
processes (e.g., how to file DS, transfer credits, ASK system, CPT applications)
course lists
general program information
funding opportunities
DS website
Please feel free to contact her with questions about the points above as well as ways to get involved with DS and the Watson Institute. Drop by during open walk-in hours, make an appointment, or request a Zoom videoconference meeting.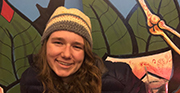 Office Hours
Wednesdays..........1-3
Watson Institute 215
Peer Advisor
Cat Maker '21
Cat is a junior concentrating in Development Studies with a regional focus on Latin America. She is particularly interested in the the effects of development on immigration to the US, and spent this past summer in Guatemala at a Spanish language school. In Rhode Island, Cat is a volunteer for workers' rights coalition Fuerza Laboral.