Policy-In-Action, our semester-long consultancy, is a hands-on, one-credit learning program designed to help students shape and implement an innovative project with a client in the nonprofit, public, or private sector. Students work in small teams and apply their skills to address real problems while doing work consistent with their professional goals.
Throughout the consultancy, students participate in an online colloquium that brings together their cohort under the mentorship of a Brown faculty member. Each project will culminate in a final deliverable that includes a set of actionable recommendations that can be used during the career search process. Students will present their recommendations at a Policy-in-Action symposium hosted at the Watson Institute.
The Policy-In-Action Consultancy is designed to:
Provide a career springboard through a rigorous, practical immersion with a client.
Focus on experiential learning and creative problem solving. Address complex contemporary problems, explore policy and practice-based solutions, and identify strategies and recommend future approaches.
Develop policy and practice-related solutions to address policy issues and/or enhance an organization's capacity.
Accelerate proficiency in project management, stakeholder identification and analysis, systems and strategic thinking, and effective presentation of data.
Deliver value for both community partners and students.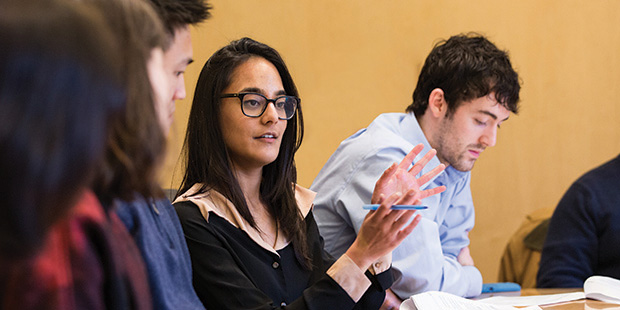 What MPA alumni say about their consultancy experience
Shashank Sreedharan MPA '17, consultancy with United Nations for the Coordination of Humanitarian Affairs
"As someone who started the MPA directly after undergraduate study, the chance to get formal work experience under my belt before entering the job market was very valuable....I got a feel of working on fast-paced real-world projects, dealing with difficult stakeholders, and meeting tight deadlines." read more
Morgan Peterson, MPA '18, consultancy with Global Development Incubator
"I gained exposure to new methods in strategic communications, global policy, and strategy in the development sphere. I definitely continue to apply these skill sets today, namely the ability to view problems from multiple levels of perspective." read more