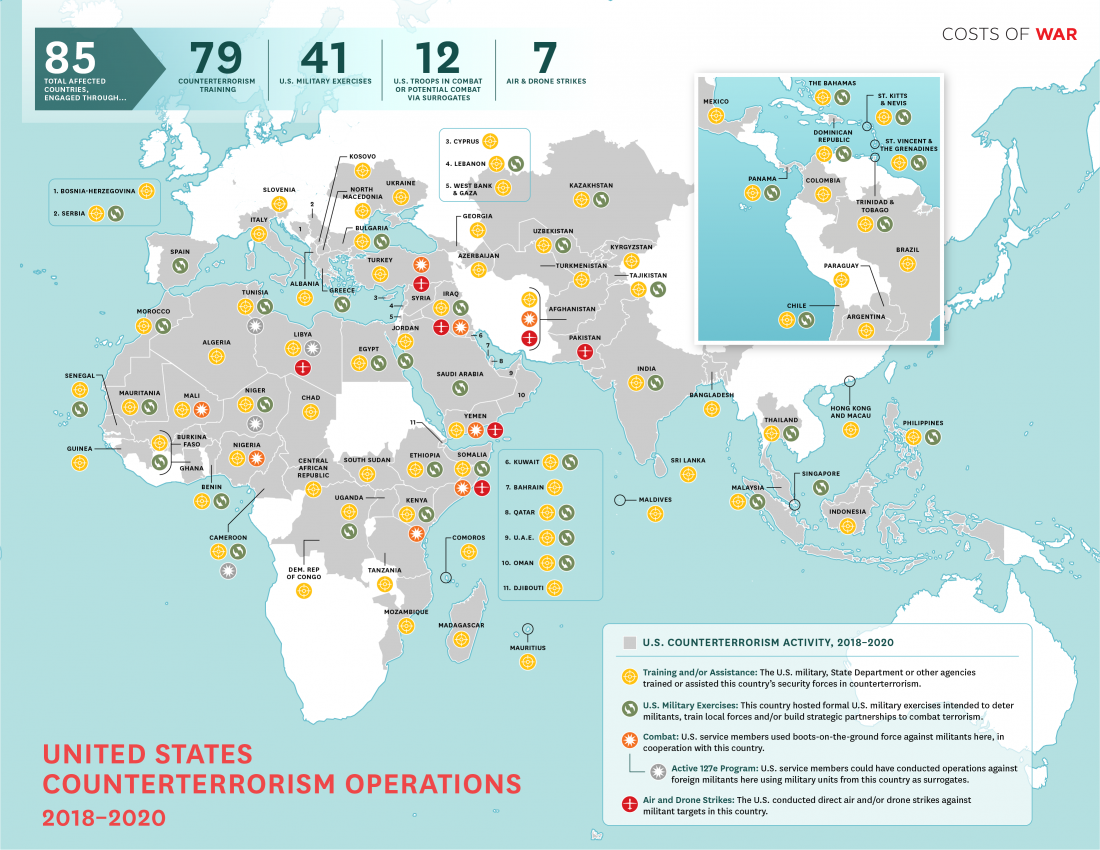 From 2018 to 2020, the United States government undertook what it labeled "counterterrorism" activities in 85 countries.
The map illustrates countries in which the U.S. government conducted operations it explicitly described as counterterrorism, in an outgrowth of President George W. Bush's "Global War on Terror." These operations include air and drone strikes, on-the-ground combat, so-called "Section 127e" programs in which U.S. special operations forces plan and control partner force missions, military exercises in preparation for or as part of counterterrorism missions, and operations to train and assist foreign forces. (The map does not comprehensively cover the full scope of U.S. post-9/11 warfare, as it does not document, for instance, U.S. military bases used for counterterror operations, arms sales to foreign governments, or all deployments of U.S. special operations forces.)
Despite the Pentagon's assertion that the U.S. is shifting its strategic emphasis away from counterterrorism and towards great power competition with Russia and China, examining U.S. military activity on a country-by-country basis shows that there is yet to be a corresponding drawdown of the counterterror apparatus. If anything, the map demonstrates that counterterrorism operations have become more widespread in recent years.