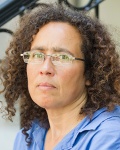 Montague Burton Professor, University of Oxford
Co-Director, Costs of War
Neta C. Crawford is the author of "The Pentagon, Climate Change, and War: Charting the Rise and Fall of U.S. Military Emissions" (MIT Press, 2022). Crawford is also the author of three other books, "Accountability for Killing: Moral Responsibility for Collateral Damage in America's Post-9/11 Wars" (2013), "Soviet Military Aircraft" (1987) and "Argument and Change in World Politics" (2002), named Best Book in International History and Politics by the American Political Science Association. She has written more than two dozen peer reviewed articles on issues of war and peace. Dr. Crawford has served on the governing Board of the Academic Council of the United Nations System and on the Governing Council of the American Political Science Association. Dr. Crawford was elected into the American Academy of Arts and Science in 2023. 
Areas of Interest: International relations theory, normative theory, foreign policy decision making, sanctions, peace movements, discourse ethics, post-conflict peacebuilding, research design, utopian science fiction, and emotion.