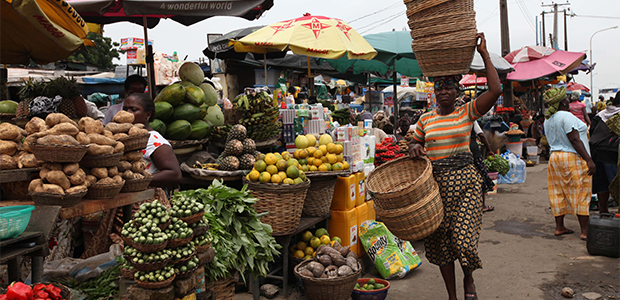 This training workshop will bring together roughly 30 leaders of rural women community-based associations in Rivers State, Nigeria with the goal of increasing climate change knowledge and capacity of rural women leaders in Rivers State and contribute to closing the knowledge gap between rural men and women in agriculture. Research have shown that women constitute majority in the farming population yet are excluded from basic farm information and resources thus creating knowledge gap. 
The majority of rural women are aware of climate change through their experiences and their farming activities, but lack the basic knowledge of what climate change is all about, hence not typically adopt available adaptation options that could help enhance their farming activities. Closing this knowledge gap is key to making climate change adaptation in Nigeria successful. Increasing their knowledge on climate change will not only help expunge all forms of false knowledge about climate change that have hindered adaptation efforts, it will also facilitate uptake of Climate Smart innovations and management practices.
This workshop is designed to support the ongoing project Gender-Responsive Climate change Adaptation Initiative in Nigerian Agriculture (GCAINA) of the the African Institute of Mathematical Sciences - Next Einstein Initiative (AIMS NEI) Fellowship Programm for Women in Climate change Science. The project focuses on making climate change adaption in Nigeria effective by addressing gender needs. Rivers State is chosen for this programme as it is the most affected by climate change among the six states involved in GCAINA project. Following this workshop, trainees will cascade the acquired knowledge to members of their associations during their meetings as a way to further build climate change knowledge and the capacity of women.