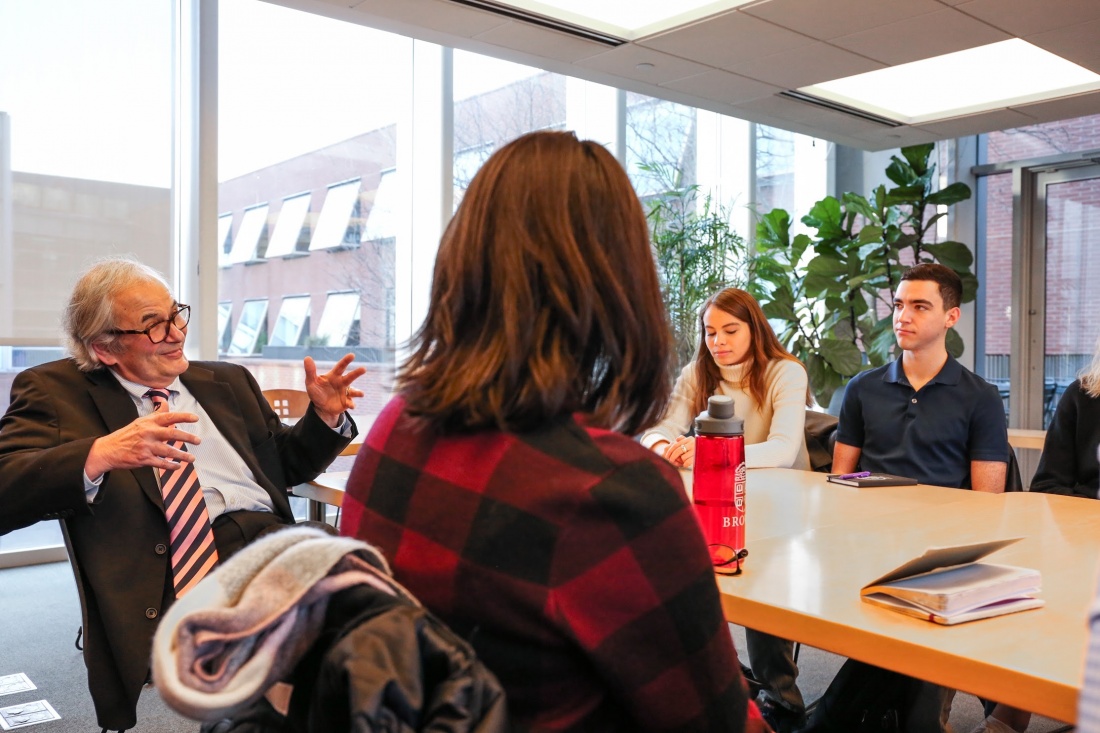 I want to welcome you to the A. Alfred Taubman Center for American Politics and Policy.  I am honored to serve as the Interim Director of the Taubman Center from July 2020 - July 2021.
The Taubman Center has earned its strong reputation for its active support of democratic process and institutions.  The Taubman Center has influenced and impacted American politics and policy through scholarship, public opinion polling, conferences, workshops, academic research, internships and a robust series of speakers drawn from experts, the media, academia, think-tanks and public officials.  Foremost is its influence of American policy and politics through its part in the education of students and the on-going learning by Brown alumni and their activism in the public arena.
Through the outstanding leadership and dedicated service of my predecessor, Susan Moffitt, the Taubman Center has especially focused it efforts around three themes: the pursuit of security; the cost of living; and challenges to democracy.
In the year ahead, Taubman will continue that focus with a special emphasis on the  national elections and the subsequent consequences going forward as the nation grapples with issues of social justice, public health, education, the economy and commitment to the rule of law.
The challenges presented by the COVID-19 pandemic will ensure that this will be a year at Taubman like no other before it, but we are determined to vigorously advance the Center's work with a spirit of excitement and purpose. 
I am honored to be chosen to lead this effort.  I look forward to working with all of you with the hope that we can learn together and together do our part to strengthen American democracy.
Richard A. Arenberg
Interim Director, A. Alfred Taubman Center for American Politics and Policy
Clarence and Rachel Adams Visiting Professor of the Practice of Political Science
Senior Fellow, Watson Institute for International and Public Affairs