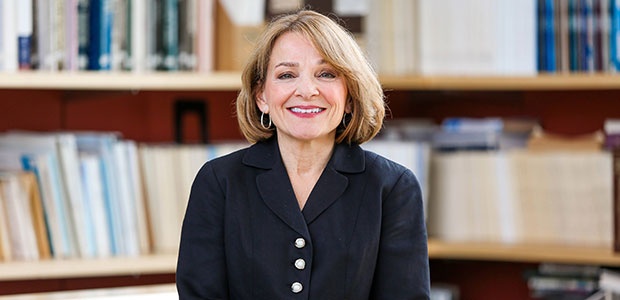 I want to welcome you to the A. Alfred Taubman Center for American Politics and Policy. I am honored to serve as Director of the Taubman Center.
The Taubman Center has earned its strong reputation for its active support of democratic process and institutions. The Taubman Center engages with American politics and policy through scholarship, public opinion polling, conferences, workshops, academic research, internships and a robust series of speakers drawn from experts, the media, academia, think-tanks and public officials. Over time, through the efforts of previous directors Susan Moffitt and Interim Director Richard Arenberg, the Taubman Center empowered undergraduate and graduate students and Brown faculty, to address core issues of importance in the public sphere through research and public events. 
As we move forward, the Taubman Center will continue to work to expand these research questions and opportunities to issues of diversity, inequality and gender in the formation and implementation of public policy. In the coming year, the Taubman Center will focus on:
Legislative Politics and Policy Advocacy
Obstacles to Racial, Ethnic, and Gender Empowerment
Domestic Violence and Human Security
I am pleased that Richard Arenberg will be working closely with the Center in the coming year to continue his excellent work engaging in public examination of core questions about the American Congress, and campaigns and elections.   
I look forward to working with all of you with the hope that we can learn together and together do our part to strengthen American democracy.
Wendy J. Schiller
Royce Professor of Teaching Excellence in Political Science
Professor of International & Public Affairs
Director, Taubman Center for American Politics and Policy