2021 Interns

The students in the video below were awarded the Happy and John Hazen White Sr Internship or the Noah Krieger '93 Internship. Learn more about these opportunities and how to apply. 
---
2021 Governor Frank Licht '38 Interns  
The students below were awarded the Governor Frank Licht '38 Internship.  Through an endowment by the family of the late Governor Frank Licht '38, the internship funding provides students with $2,500 for a spring semester internship within Rhode Island. To learn more about applying, click here.
---
Maya Dayan '21 - The Brown Policy Lab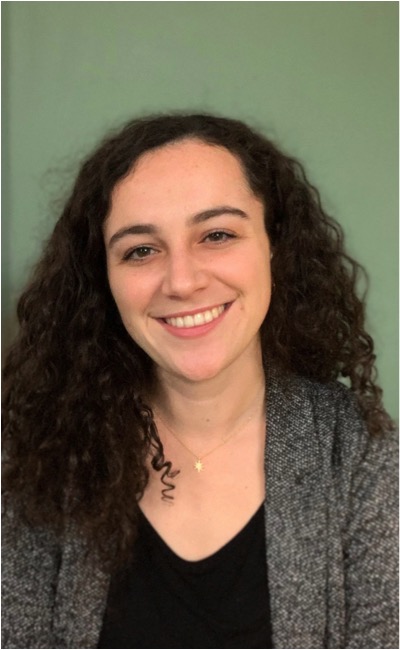 In the Spring 2021 semester, via the Governor Frank Licht '38 Internship, I worked remotely for the Brown Policy Lab, which uses the staff's research and data capabilities to inform policy decisions across Rhode Island. Their partners include both state and local government agencies and the staff comes from a broad range of backgrounds. I worked largely with the team developing a report on the status of English Language Learners (ELLs) in the Providence Public School District, but also did a bit of research on the state pension fund.
My main project throughout the internship program was creating a literature review about ELLs, which was used to support the hypotheses that the report was measuring the success of Providence Public School students against. Another intern and I examined the impact of classroom composition, teacher certifications, mother tongue and type of educational programs on ELLs' success, in addition to the average time students spend in ELL programs and how demographic factors impact this average.
The most rewarding aspect of my internship was synthesizing the individual academic articles we read for the literature review into coherent conclusions. There was a lot of seemingly conflicting information, but as we got a broader breadth of sources we were better able to create a holistic picture. Creating a draft of the literature review and presenting our findings to other Policy Lab staff at the end of the internship was an amazing opportunity to see how much we had learned and the nuance we had attained in answering complicated questions.
I learned so much during this internship, from the professional aspects of remote research work to the content. It was a struggle to find the right pace at which to work through the literature review initially – it was difficult to determine how in depth to read each article and how many articles to read per question. This was a significant challenge initially, as we had a limited time to complete the literature review and spent a long time finding our footing. By the end of the internship, the other intern and I had developed an efficient way to ensure that we got all the information we needed and developed a sense of when to stop looking for new articles. I also came into this internship without a real understanding of how ELL students are taught in US public schools, and throughout the research I was able to get a sense of the shortcomings of the current system and as well as an idea of potential paths forward.
---
Finnian Lowden '22 - Rhode Island State Government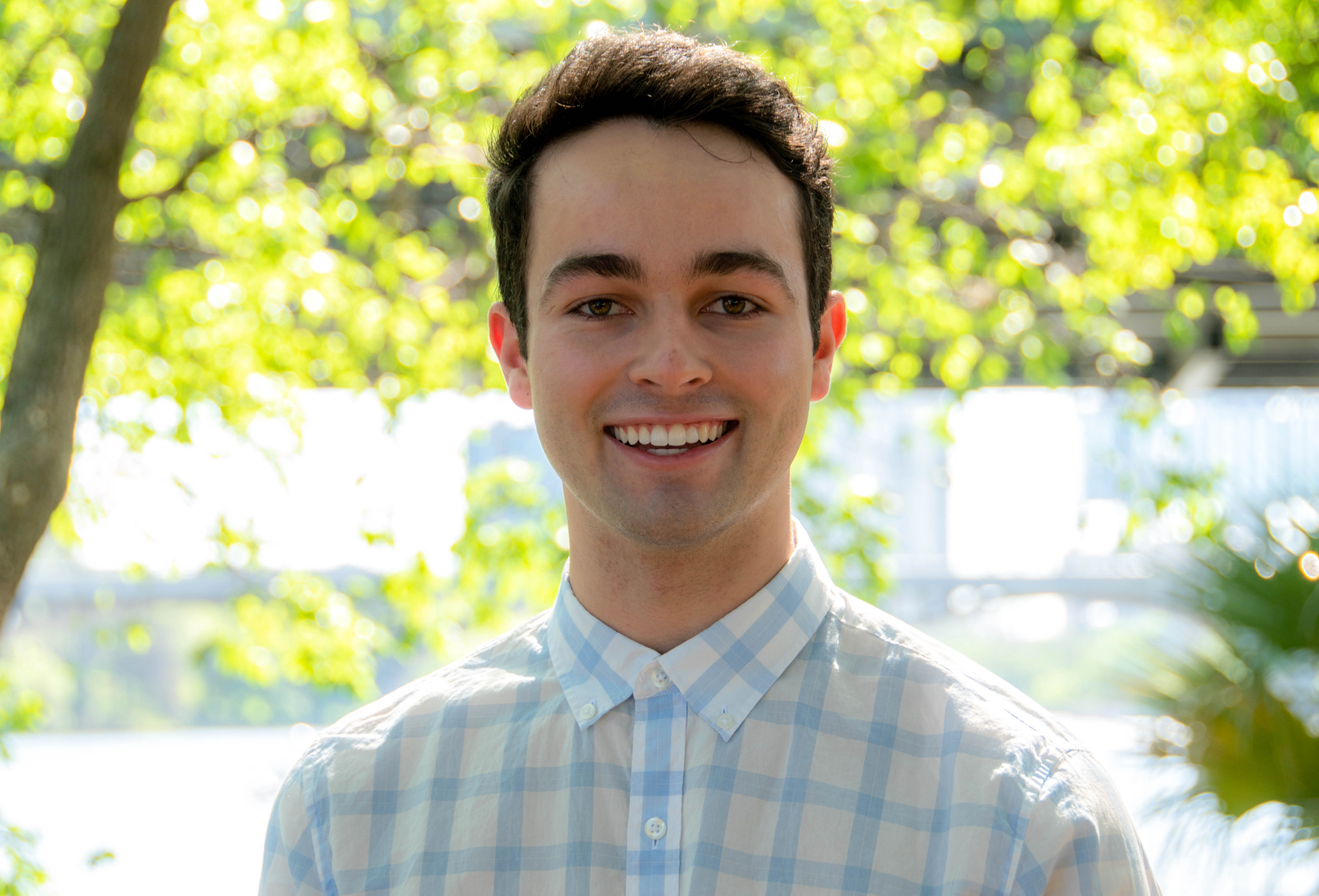 During my Spring 2021 semester, I worked remotely for the Rhode Island State Government as a Policy Intern. As part of a five-person team, I wrote a proposal for the Rhode Island State Policy Office to create a heating electrification education campaign to increase awareness about existing heating electrification incentives in Rhode Island. National Grid, the state's electric utility, provides some direct aid to citizens when they replace their current heaters with more efficient models. All furnaces (gas or electric) have limited operational lifetimes. To minimize the cost of transitioning from fossil fuels, one can choose to replace a fossil fuel heater with a more efficient electric alternative and subsidize their purchase with an existing incentive. Early in the research process, my team interviewed numerous experts on heating electrification in New England and learned that a lack of awareness on existing incentives was one of the biggest barriers to heating electrification. At the end of the internship, my team presented our policy proposal to the State Policy Office, Legislative Staffers, and over 100 other interns. Currently, we are awaiting feedback on our proposal and are excited to continue with our work!
The most rewarding part of my internship was getting to work with college students from all over Rhode Island. Working in the State House provided an excellent opportunity to meet students from Roger Williams University, Bryant University, and Rhode Island College. Initially, I was skeptical that meeting entirely online would allow us to get to know one another in a manner comparable to what could have been possible in person. During some of my Zoom classes at Brown, common experiences, such as reminiscing about Spring Weekend or talking about memorable employees at the testing center, were great conversation starters that often led to new friendships. With my Rhode Island State Government Intern group, we were living in various parts of the state and attending different schools. However, from Day One, my team hit it off! We had all explored various parts of Rhode Island, such as Newport, at different times throughout our college experiences, which provided a common experience to discuss. One of my team members even went to high school with one of my friends from Brown, providing another connection that quickly made meeting with my team a highlight of the week.
During an interview with an employee from Efficiency Maine, I learned how to design an effective policy education campaign. Given that responsible use of government funding was our top priority, we decided to use existing social media accounts maintained by the State and municipalities in Rhode Island to run a primarily digital education campaign. However, to ensure Rhode Islanders with limited access to the internet or social media were still included in the campaign, we recommended printouts be distributed throughout communities in recreational centers, town halls, schools, and vaccination clinics. Furthermore, we proposed education campaign materials be printed in multiple languages, including English, Spanish and Portuguese, to further increase accessibility.
This semester was uniquely challenging, but my Governor Frank Licht '38 Internship with the Rhode Island State Government was definitely a highlight. This opportunity connected me with a group of thoughtful, ambitious college students from across the state and encouraged me to delve into an area of climate policy that I found particularly meaningful. My internship also provided a respite from schoolwork and fostered several new friendships. Most importantly, interning for the Rhode Island State Government created a sense of normalcy that made my semester all the more enjoyable and productive.
---
Yashi Wang '21 - Rhode Island State Government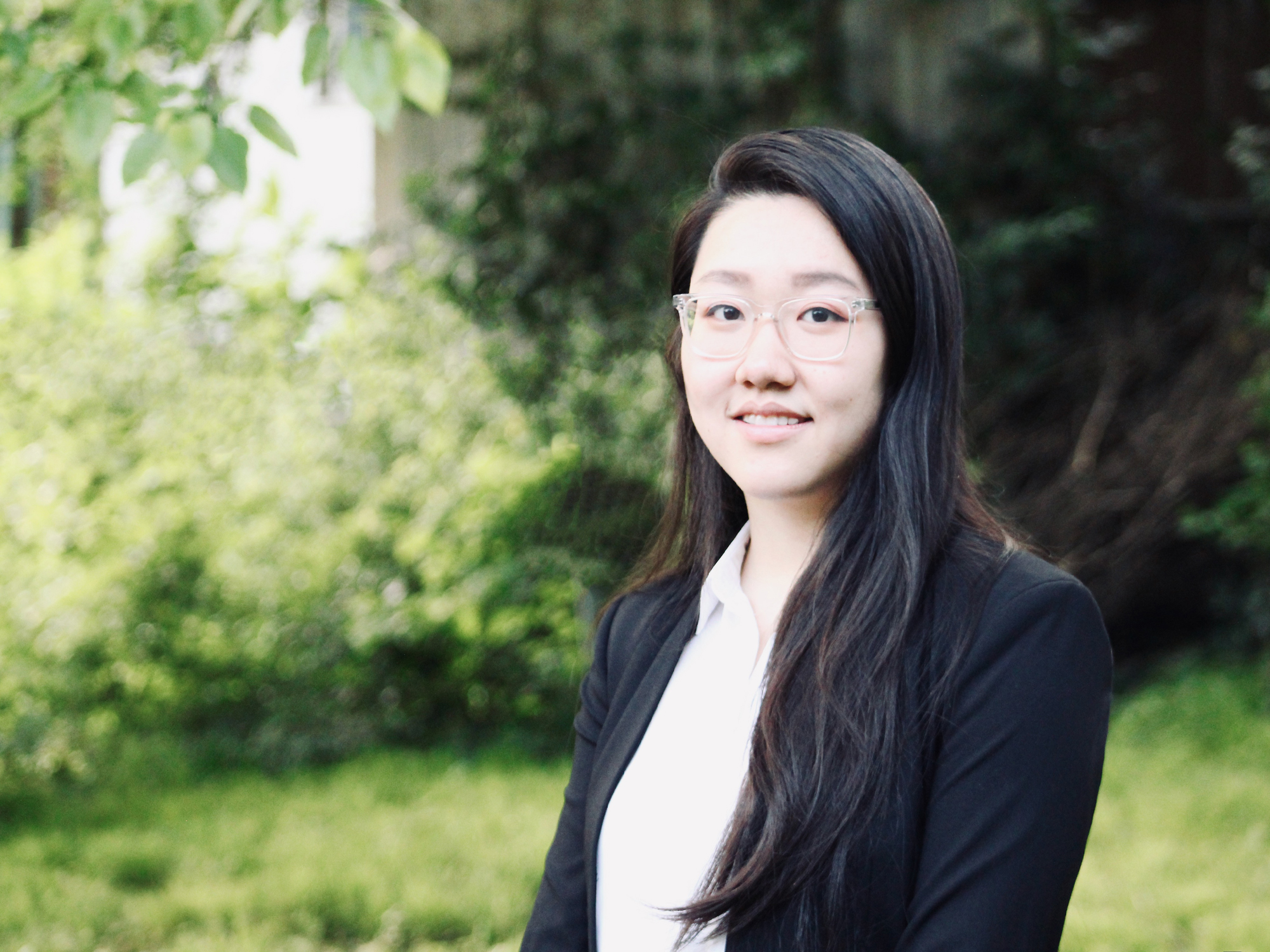 I am thankful for the Governor Frank Licht '38 Internship funding, as it allowed me to spend my senior spring engaging in a policy internship with the RI State Government Internship Program. In this program, I worked remotely with a team of other students on researching policy issues in Rhode Island, selecting an issue for policy analysis, and delivering a final policy proposal and presentation to the Legislative Leadership Policy Offices of the RI Senate and the RI House of Representatives.
My team ultimately chose to work on homelessness and housing insecurity in the state. We sought to address both short-term and long-term features of the issue, and we examined proposals such as improving metrics and counting protocols for evaluating the scope of homelessness, creating professional development programs, ensuring better access to public transportation, strengthening tenant-protection programs, etc. Ultimately, we presented a two-pronged policy approach that would both address the process of becoming homeless and the factors that prolong homelessness.
Because of our chosen topic area, there was an unexpected but valuable aspect to my internship. I was able to draw on some of my past experiences working with housing issues through various lenses, first as an intern at a housing and service-providing non-profit organization in my hometown and later as a volunteer in the Housing Assistance Collaborative at Brown's own Housing Opportunities for People Everywhere organization. My research and experiences from working on the ground in these organizations helped inform my interests and my thought processes during the course of the policy analysis. At the same time, this policy internship allowed me to look at the legislative and legal side of the same issues and consider a different set of stakeholders — pushing me towards a different perspective.
As I think about my Governor Frank Licht '38 Internship experience, I look back on meaningful conversations with members of the policy office, the office of library services, and local stakeholders. But I also valued the opportunity to work with fellow college students who were interested in the same fields and who were motivated by the same causes. The pandemic changed the form of the internship program quite drastically to a remote, team-based research project, and I was admittedly worried in the early days about bonding and working productively with a team. However, these concerns meant little in the long run. With both steady communication and accommodation from every member, we ended on a high note.
As a student who is studying out-of-state, it was also meaningful to discuss these issues with students who grew up in Rhode Island and who could share specific insights into the local communities and environments, such as their experiences in the education system. Similarly, due to different academic backgrounds and majors, everyone had a valuable perspective on the same problems or could raise different questions at different steps in the project. Ultimately, I felt that I learned so much from both my teammates and the project itself.
---
2020 Happy and John Hazen White, Sr. Interns  
The students below were awarded the Happy and John Hazen White, Sr. Internship, which provides up to eight students with $4,000 for an eight-week summer internship. To learn more about applying, click here.
---
Alenette Ballesteros '21 - Northeast-Midwest Institute: Washington, D.C.
This past summer I worked remotely at the Northeast-Midwest Institute (NEMWI), a nonprofit, nonpartisan public policy think tank based in Washington, D.C., as a healthcare finance intern. My research was primarily analyzing the impact of tax and fee revenue shortfalls caused by COVID-19 on public and private rural healthcare delivery systems in the U.S. I also evaluated the efficacy of bills, such as the Coronavirus Aid, Relief, and Economic Security (CARES) Act, in offsetting COVID-related direct and opportunity costs particularly in the Northeast and Midwest region. Throughout, I was also aggregating data on rural hospital closures from the past 15 years to use for an in-depth policy analysis of these closures and their connection to capital markets.
The small size of the organization and being able to work remotely were the most rewarding aspects of my experience. On day one, one of the senior fellows I work with emphasized their philosophy of treating interns not as "interns-who-are-told-what-to-do", but as fellow collaborators. Since the early stages of research projects, it was already evident that my opinion and ideas were welcomed and valued—in fact, the senior fellows intentionally sought them out. The senior fellows also deeply cared about my well-being and would give gentle reminders to spend quality time with my family and pursue other enjoyments. Overall, it was a supportive environment that cared about the holistic wellbeing of the intern.
Prior to this internship, I had limited knowledge and experience with healthcare finance, so I had much to learn about healthcare delivery systems and federal spending. I also grew to appreciate accurate data and precise analysis reporting not only for use in my research, but also to make policy research and analyses more accessible and comprehensible to legislators. We had an instance where we pointed out mistakes in a report published by a notable health institute, which they later revised and corrected. I witnessed genuine collaboration among policy institutions firsthand. My research also consistently delved in the intersection between public health, policy, and law, which I found both challenging and particularly engaging.
The most challenging aspect of my internship was definitely the six-hour time difference I had for being in Hawaii. However, the natureof my research did require deep reading and analysis for days at a time, so the time difference only became an issue when scheduling pan-organization meetings. In addition, the scheduled calls I would have with the senior fellows were always robust discussions where I also had the chance to receive guidance on research and often times, even life advice. Lastly, I have been given the opportunity to continue my internship into the fall semester, so I am excited to further my research on rural hospital closures, deepen my relationships within the organization, and explore a possibility of a policy capstone project on telehealth expansion and coverage.
---
Annabelle Liu '22 - Millstein Center for Global Markets and Corporate Ownership at Columbia Law School: New York, NY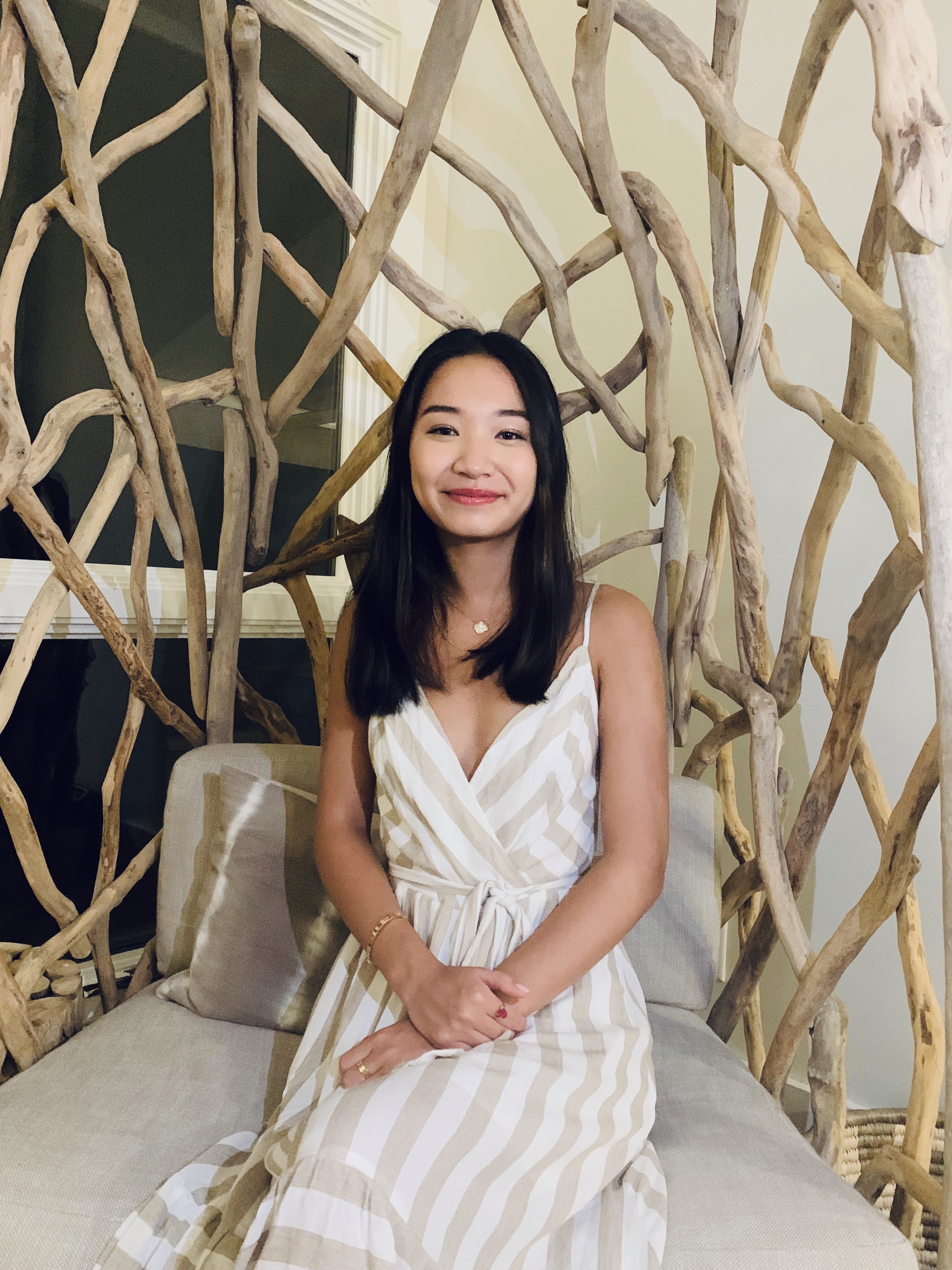 This summer, I worked as a research intern  at the Millstein Center for Global Markets and Corporate Ownership at Columbia Law School. Specializing in corporate, business, and transactional law, the mission of the organization is to develop business and policy solutions required to face the wide issues facing corporations and capital markets today. Several law- and economics-related research projects were underway at the center, but my involvement in particular focused on an initiative to "clean" corporate governance. Currently, a common strategy in empirical law and finance scholarship and policy analysis is to build a corporate governance "index" to determine how "well-governed" a company may be; however, despite these indexes' widespread use, the accuracy of the commercial databases (such as ISS, CapitalIQ) that provide the raw inputs underlying the ubiquitous corporate governance "indexes" remains unclear. By digging up the corporate charters, or certificates of incorporation, of several hundred publicly traded companies on the EDGAR SEC database, our team provided substantive coding on the capitalization, governance, and liability provisions of companies to conclude that many of the commercial databases suffer from significant inaccuracies.
As a prospective future law school applicant, interning provided a once-in- a-lifetime opportunity to work closely with a leader at a world class law school. Even as an undergraduate student, I had access to a rare early introduction to a law school environment and faculty body, which will help in particular when letters of recommendation are needed in the future. Moreover, I was able to work alongside law students as well, gaining valuable opportunities for mentorship.
The Millstein Center's mission offered a unique and special pertinence to my concentrations at Brown. I study behavioral economics (Behavioral Decision Sciences) and Public Policy, so being able to work with an expert on the intersection of finance, governance, and corporate law was the perfect opportunity to bridge my interests. Columbia is renowned for being especially leading in the field of business and corporate law, and I was able to work under someone who is an economist by training as well as a lawyer.
Unfortunately, the COVID-19 pandemic caused new challenges for research funding and on boarding at universities, on top of causing the position to become remote. Luckily, the John Hazen White Award allowed me to source eight weeks of funding despite Columbia's temporary freeze on research funds for on boarding. My experience was as fluid and comfortable as possible.
This summer, I had the opportunity to intern remotely for the Freedom of the Press Foundation (FPF). FPF is a nonprofit organization that empowers public-interest journalism in the 21st century through a number of ways: conducting legislative advocacy, running digital security trainings for journalists and news organizations,tracking press freedom violations in the U.S., and building secure communication tools for journalists and whistleblowers. I split my time between the advocacy and development team. My days usually consisted of drafting blog posts about press freedom, putting together material for various foundation grants, conducting fundraising research, and updating the organization's social media feeds. 
Writing about press freedom issues, both in the U.S. and abroad, was one of the
most rewarding aspects of my internship. I wrote several articles, which were published on the FPF website. My supervisors were really helpful in the editing process, and their suggestions helped me organize my ideas more effectively. Through the process of writing and researching these issues, I was able to explore the press freedom context of my upcoming senior thesis research on state open
records laws.
In addition to developing a deeper knowledge of press freedom issues, I also gained a better understanding of how nonprofit fundraising works through my work with the development team. I enjoyed learning about grant writing and different fundraising models. It was interesting to see how development fits into nonprofit operations, especially in a smaller organization.
The most challenging aspect of my summer with FPF was, in keeping with the many, many obstacles of COVID-19, adjusting to working in a remote environment. I learned how to structure my own time to juggle my responsibilities for the advocacy team and the development team. I was also a bit apprehensive at first about virtual introductions to co-workers but became more proactive about engaging with people as time went on. Overall, my summer with FPF was a wonderful learning experience that allowed me to get a feel for what it's like to work at a nonprofit and explore public policy issues that I care deeply about.
The John Hazen White Sr. Internship offered me the opportunity to work as a Policy Analyst at the Nonviolence Institute here in Providence. The Nonviolence Institute's mission is to teach by word and practice the principles of nonviolence and help communities address potentially violent situations with nonviolent solutions. I had spent the past year embedded in the Institute's policy department where I researched multi-agency initiatives to reduce youth contact with the justice system and build community-driven solutions through early prevention, intervention and diversion. This summer internship afforded me the opportunity to bring my research into conversation with diverse stakeholders in Rhode Island and begin to pave a path toward implementation of recommendations for collaboration across systems.
The most rewarding aspects of the internship were learning from the perspectives of city and state agency leaders on how my recommendations would come into conversation with agency initiatives underway. While I had begun researching well before the Black Lives Matter protests in the spring, the research suddenly became immediately relevant to the work of the Providence city officials responding to a groundswell of political momentum to reimagine public safety. I found that at the city and state levels, there was significant interest in the recommendations for increased collaboration to facilitate a paradigm shift in our approach to youth from criminal justice-based to public health-driven responses. 
I feel that the more you investigate a problem, in this case the incidences of youth arrests, the more you learn about all that has been done over years to try to address this problem. It was interesting to learn how much progress has been made to expand preventive services for youth in Rhode Island over the years, but also to see that formalized cross agency diversion processes had not been developed to prevent arrests on a uniform scale. It was even more interesting to see which stakeholders were open to beginning the process of initiating new program developments and which were more resistant to collaboration or systems change. 
The greatest challenge of the summer was that the work was largely self-driven. I had to learn to use my own connections and from information I gathered in previous conversations learn where to keep digging and where to reach out to learn more. Thankfully, the work has become much more structured now. After the summer internship I became hired as the Program Manager of the Three-Cities Nonviolence Program to support youth who may be impacted by gang violence in Providence Pawtucket and Central Falls. This project continues directly from my research and the connections I was making over the summer, and thankfully I now I have a robust framework to facilitate this multi-faceted collaborative project. 
---
Benjamin Myers '20.5 - South Kingstown GIS Planning Department

This summer, thanks to the kind support of the John Hazen White scholarship, I was fortunate enough to intern for the Planning Department of the Town of South Kingstown, Rhode Island, under the guidance of the planning department's GIS administrator, Carol Baker.  GIS, or Geographic Information Systems/Software, is a powerful suite of analytical software that allows municipal departments to easily collect and convey information to the relevant stakeholders in an efficient and cost-effective manner. In my position as GIS Assistant, I created an online portal for the Parks and Recreation Department that helps the department solidify their online footprint and make it easier to convey important information about closures, park availability, and amenity information to the general public. This helps them achieve their mission to convey information in a timely manner, and enrich the park visitor experience through ease of access. I also looked into advanced applications of GIS software in the support of municipal operations (such as storm water or emergency management) and wrote documentation to allow for project replicability across different town departments. 
During this internship, I had a target to create a web portal using GIS that would share information with visitors. However, the actual implementation and workflow were up to me, which was at first a great challenge. GIS is an extremely multifaceted system, so it's not easy to create a workflow from scratch. It was very rewarding to start comparing examples of other municipal GIS portals in order to get a sense of how they were constructed and what purposes they served. This helped me structure my own approach and get a better sense of what the workflow was like. Using a comparative approach, I was able to see which aspects would be most appropriate for South Kingstown's goals and develop those workflows accordingly. The most meaningful feedback I received from the Parks and Rec Department was that "this will serve the public immensely."
This internship was a learning experience in both the capacities of GIS, and some of the limitations of municipal departments. The GIS department consisted of Carol Baker and myself, so at times there were bottlenecks in communication about the next steps or feedback on previous iterations. This helped me learn about the importance of pre-emptive project planning, so that I could present a number of edits to the Parks and Recreation Department at once, rather than waiting for feedback on one edit at a time. Gaining a sense of some of the real limitations of municipal operations caused by their size can help me in my career goals to enter municipal or state government in an environmental or policy making capacity. Furthermore, in comparing different examples of GIS uses for this project, I learned how GIS can vastly magnify the impact of municipal operations by facilitating cross-departmental collaboration and task sharing.  
The most challenging aspect of this internship was learning how to accomplish project goals with much less feedback and direction than I am typically used to in a class environment. My comparative research early on in my internship was instrumental in helping me establish a baseline, after which I was able to piece together a workflow and documentation from my own experience and available sources. It reinforced my appreciation for technical training in what GIS is capable of, as well as the importance of thinking outside the box to make the most out of limited resources. By taking a more active approach in developing the guidelines of the project, I was able to navigate around some bottlenecks and speed up production of the end project. 
GIS empowers stakeholders and creates common ground for meaningful conversations in policy, governance, and science, and is a great tool, and I encourage anyone interested in environmental policy, municipal governance, engineering, or any field where you're interacting with stakeholders, to investigate how GIS can assist them through information and task sharing. 
---
Erza Ajeti '22 - Office of the President of Kosovo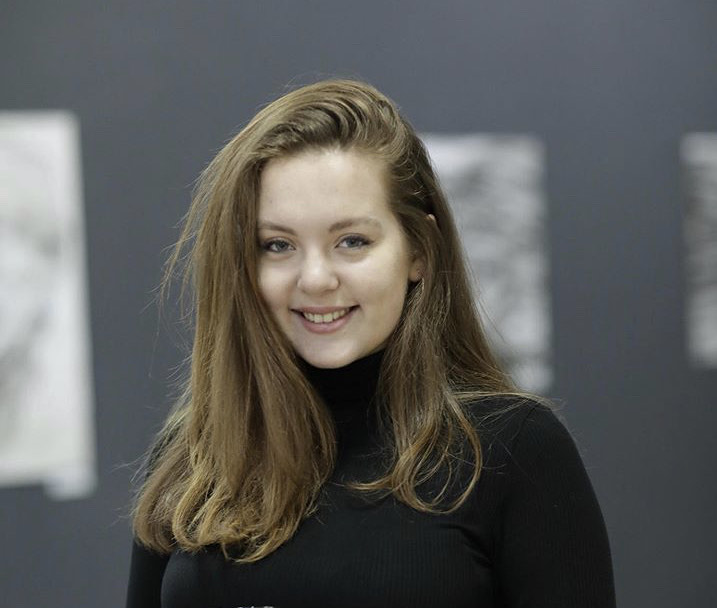 Through the John Hazen White Internship I was able to spend the summer working for one of my greatest idols, the Fourth President of the Republic of Kosovo, Atifete Jahjaga. Working at the Office of the President, I was able to assist in arranging the daily schedule of the President, initiating project ideas, preparing talking points and briefing the President on the latest worldwide developments related to women and youth and social inclusion. Additionally, I handled phone calls, meeting requests, taking photographs during meetings, and maintaining the official social media of the President of the Republic of Kosovo.
The most rewarding part of my internship was the opportunity to be a part of a powerful team of women, who were guided by progressive principles and tirelessly worked to better the lives of the most marginalized communities in Kosovo. President Jahjaga is a formidable force and witnessing the impact she has on the lives of survivors of sexual assault during the Kosovo War was inspiring. This experience transcended everything I could have learned in a classroom setting, and gave me a glimpse into the way diplomacy can be utilized to bring positive change.
Through this internship, I was able to grasp how to craft efforts and policies in ways which will amplify your desired effects, and positively impact the lives of people. I learned first-hand the importance of avoiding top-down solutions, and how to cooperate with local actors to broaden the scope of your political engagement work.
The most challenging part of my internship was figuring out how to navigate through these unprecedented times with COVID-19, and rethinking how I could best contribute considering the political and economic situation was in constant flux. I was able to overcome this challenge by coming up with creative solutions and cooperating with a network of hardworking people in Kosovo to mitigate the effects of COVID-19 in the planned projects, events and meetings.
---
Kimberly Collins '22 - Center for Court Innovation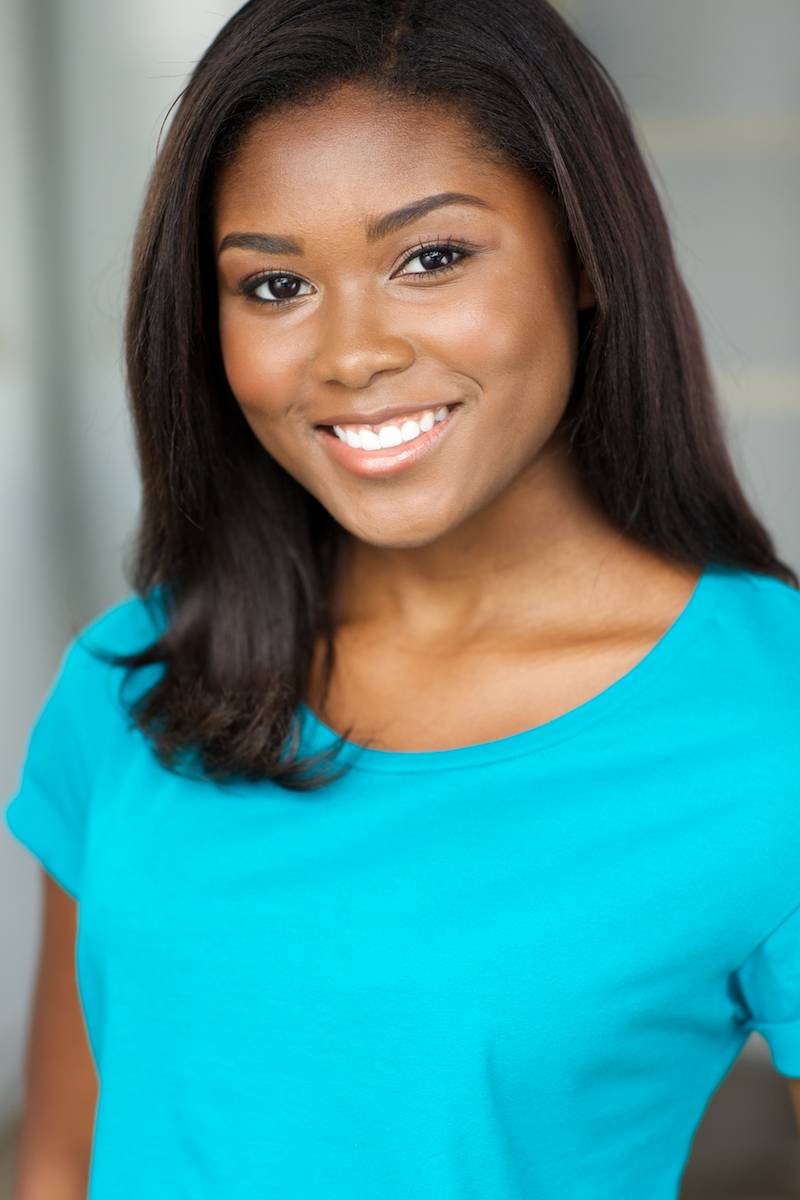 This summer I had the honor of working as a summer intern with the Center for Court Innovation in the Fair and Just Prosecution division. The Center for Court Innovation is a criminal justice think tank that works to produce a fair, effective, and humane justice system through research, programming, and expert assistance to reformers around the world. Fair and Just Prosecution supports newly elected local prosecutors who have a central mission to promote a more fair justice system by providing research materials, in-person convenings, technical assistance, and ongoing information sharing. As a summer intern for Fair and Just Prosecution, I was able to research various topics that pertain to criminal justice law such as juvenile justice, the decriminalization of mental illness, bail reform, and restorative justice. Also, I was tasked to track public commitments to reform in the wake of recent protests over police brutality in the United States. Lastly, one of my final tasks was to conduct research and write a white paper on the unjust criminalization of women and girls, with a special focus on women and girls of color. 
One of the most rewarding aspects of my internship experience was the ability to conduct research and write a paper on an area of focus that Fair and Just Prosecution had not yet extensively analyzed. Figuring out the major issues/trends that lead to the criminalization of women and girls and their continued suppression was pivotal to my research and pushing forward an understanding of how women and girls can be better supported by prosecutors and other actors in the criminal justice system. Discussing my findings with my supervisor furthered my understanding of my research and contextualized the information I was provided. It was a humbling experience that allowed me to lift up the voices and stories of justice-involved women and girls who are often overlooked. 
This experience furthered my understanding of how the U.S. criminal justice system needs to be re-imagined. Through learning the work of progressive prosecutors and completing deep dives into issues that have captured public attention, like bail reform and qualified immunity, it was clear to me that our current system has major systemic flaws. Further, I was able to learn how actors within the system are fighting for change, on both a micro and macro level. 
While the events of this summer were overwhelming, this internship experience gave me an outlet to better understand many of the issues surrounding police brutality and the criminalization of communities of color at large. Working for an organization that has anti-racist principles and practices demonstrated to me all the work that is being done on a community level to foster positive change. I'm grateful that I had a productive outlet that allowed me to take my frustration of the current events and passion for reimagining a better society and transform it into research and materials that furthered the aim of the organization.
---
Luqmaan Bokhary '21 - Borderlands for Equity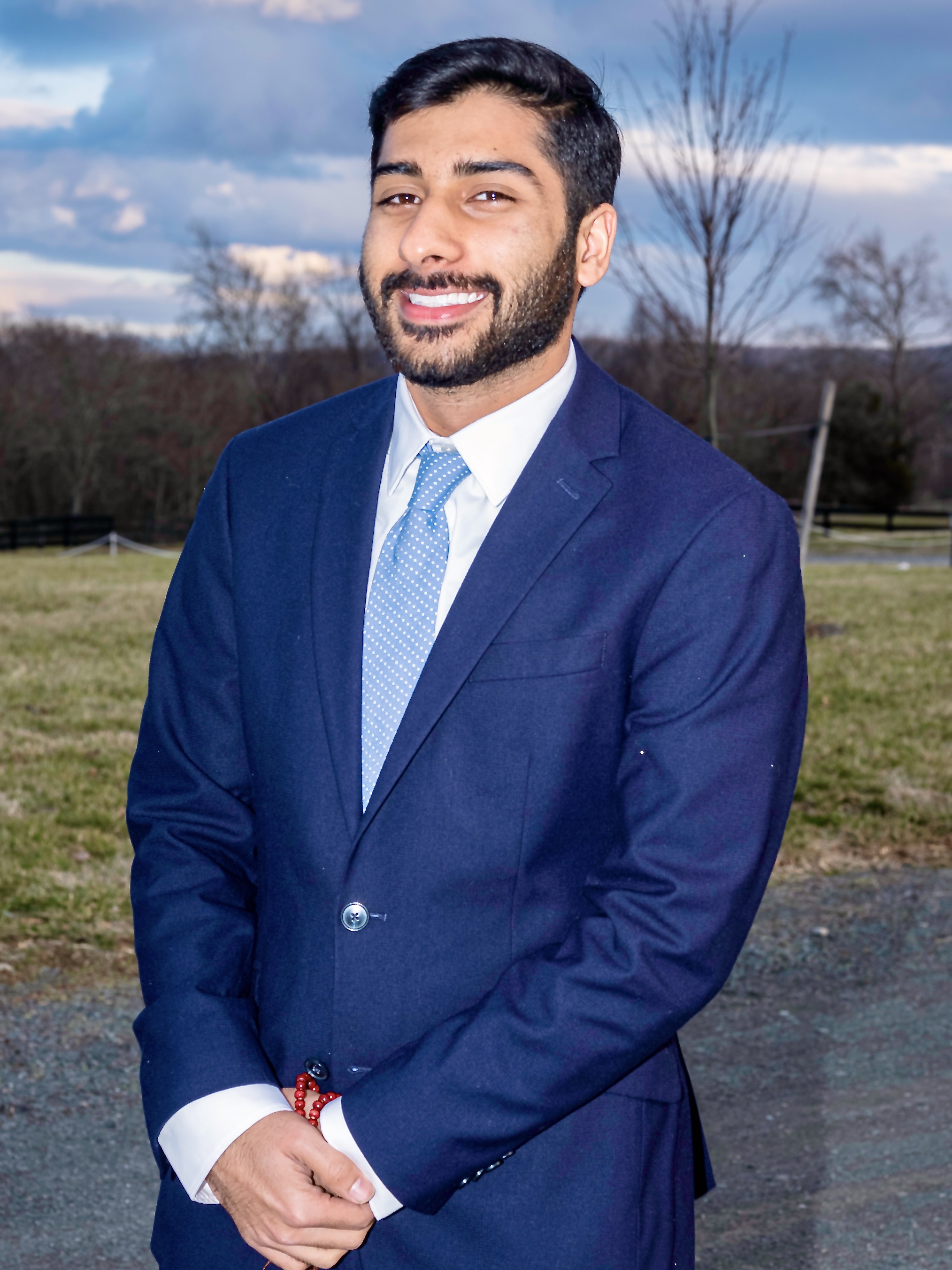 This summer, I worked as an Advocacy and Legal Fellow at Borderlands for Equity, a pro-bono civil rights organization focused on advocacy and legal representation for those discriminated based on gender, religion, and race in the greater San Diego County region. As one of the inaugural fellows of the organization, I partook in co-defining the vision, roles, and responsibilities of the fellowship program. I co-facilitated a check-in for youth activists of color, co-organized programs and call-to-actions against the migrant detention centers and the ICE directive on international students, and advocated for immigrant rights and protections, affirmative action, and anti-surveillance measures at the local and state government. On the back end, I also created social media content to help with advertising for events, assisted website development, and drafted steps for future fundraising, which I will be continuing as a member of the Student Advisory Council.
The most rewarding aspect of my internship definitely had to be advocating on behalf of the Middle Eastern, Muslim, and South Asian (MEMSA) communities that I grew up in. While Borderlands for Equity broadly serves communities of color, it is one of the few MEMSA-led organizations in San Diego. Because of this, we were able to conduct teach-ins and know-your-rights trainings in ways that were relevant and accessible to our communities and I was able to focus on issues such as surveillance that disproportionately affect MEMSA and Black communities in San Diego. Through this experience, I was able to apply my education and prior experience in policy work for the betterment of my communities, which was incredibly fulfilling.
During the course of the summer, I learned a ton about community organizing and what it takes to bring people together for or against some type of legislation. While Zoom was able to facilitate our teach-ins, there were times we needed to hold press conferences, join a mass demonstration, or host a car contingent. It suffices to say I learned many things from how to write a press release to defensive driving for a car contingent, but through it all, I learned how to work in coalition with other folks and how to apply collective pressure, even during a pandemic that made coming together physically challenging. By the end of the summer, I felt I was a much better organizer, educator, and better aware of the different policy campaigns and actions affecting MEMSA communities in San Diego. I look forward to continuing this work in an advisory capacity and am grateful for the Happy and John Hazen White, Sr. Internship Award for supporting me in this endeavor!
---
Nidhi Bhaskar '21 - Children's Hospital of Los Angeles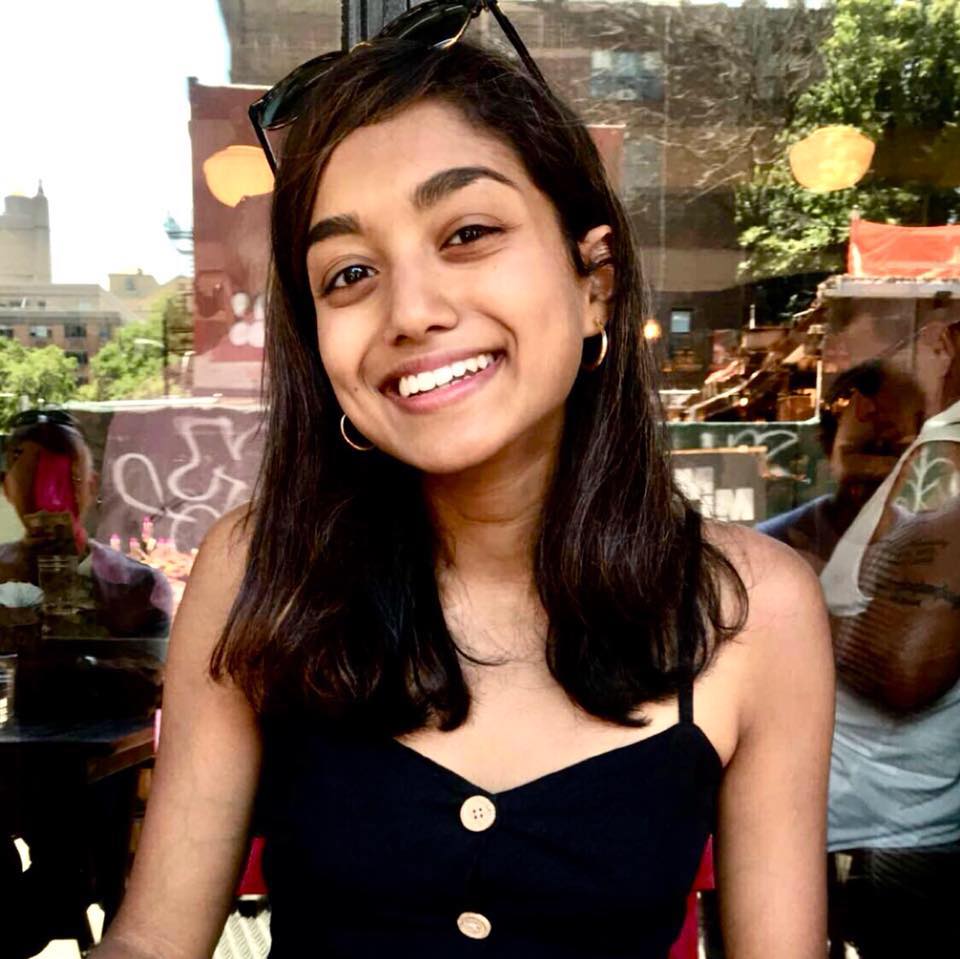 This summer, I interned with the Children's Hospital of Los Angeles in the Divisions of Endocrinology and Urology for 11 weeks. My initial project was intended to be lobbying against Senate Bill 201, which opposes and aims to unilaterally prevent surgical operation of patients under the age of 18. The Senate Bill specifically included restrictions on operations relating to disorders of sexual differentiation (DSD) and gender affirmation surgeries, on the grounds that these kinds of surgeries are unnecessary and may cause the patient to incur regrets later in life once gender identity is stable. For the first part of the summer, I conducted research that supported modifications to this bill, including provisions for rigorous informed consent procedures prior to surgical interventions in pediatric patients, information relating to parental education and de-stigmatization of DSD conditions, and outlining specific exceptions to the bill, such as in cases where immediate intervention was necessary for functional results, and in cases where delayed surgical intervention would result in an increase risk of malignancy (in the form of greater risk of the development of cancer) for the patient.
Due to the progression of COVID-19, CHLA's political lobbying efforts were progressing at a slower pace, so I concurrently worked with my mentors to plan and execute the creation of a DSD Center for Excellence for CHLA. We examined and synthesized pertinent systematic reviews, perused opinion pieces by multiple stakeholders and organizations advocating on issues related to individuals with DSD, and created founding documents for the creation of our own clinic and program. 
The latter half of my internship focused on re-evaluating opioid prescription policies among pediatric patients. As pain was previously considered to be a vital sign through the late 1990s and early 2000s, physicians were endorsed to liberally prescribe opioid medications to most patients. Due to the ongoing opioid epidemic, care systems and providers have been urged to re-evaluate their current opioid use policies and to more closely monitor and reduce the amount of opioid prescriptions given to postoperative patients. I worked to create an evidence-based policy proposal that advocated for age limitations, a patient and parent consent process, and an opt-in model to accepting opioid prescriptions in post-operative pediatric patients. 
Each of the three projects I engaged with over the course of the summer taught me about a specific aspect regarding the creation and maintenance of evidence-based policies within a hospital setting. In addition to improving upon skills I had learned in my public policy coursework (ie:  drafting policy briefs, conduct literature searches), I learned to appreciate viewpoints other than those I assumed, and to listen and reconcile the concerns of all stakeholders surrounding the care of a serious medical condition that was shrouded in ethical considerations. I additionally learned to design my own research study and to communicate the implications of research upon policy clearly and effectively
Drafting materials to revisit protocols and presenting my findings on each of these projects in smaller cohort meetings and in hospital division-wide meetings was incredibly rewarding to me, as I truly was able to engage with the process of instigating change with regard to medical policies and protocols on the local and community level. Furthermore, I enjoyed being involved in the creation of patient-facing materials, as I was able to specifically tailor the information and evidence I had researched to be approachable and compelling to each of the demographic groups of people I was working with. At times, I was challenged by rapid deadlines and the fast pace associated with balancing multiple distinct projects, and I learned to better allocate my daily schedule and plan out tasks for the week to meet these challenges. I found my work this summer to be an incredible glimpse into the translational nature of research and an opportunity to catalyze evidence-based change in institution-wide health policies and practices.
---
Victoria Caruso '21 - The Bellmore Herald Life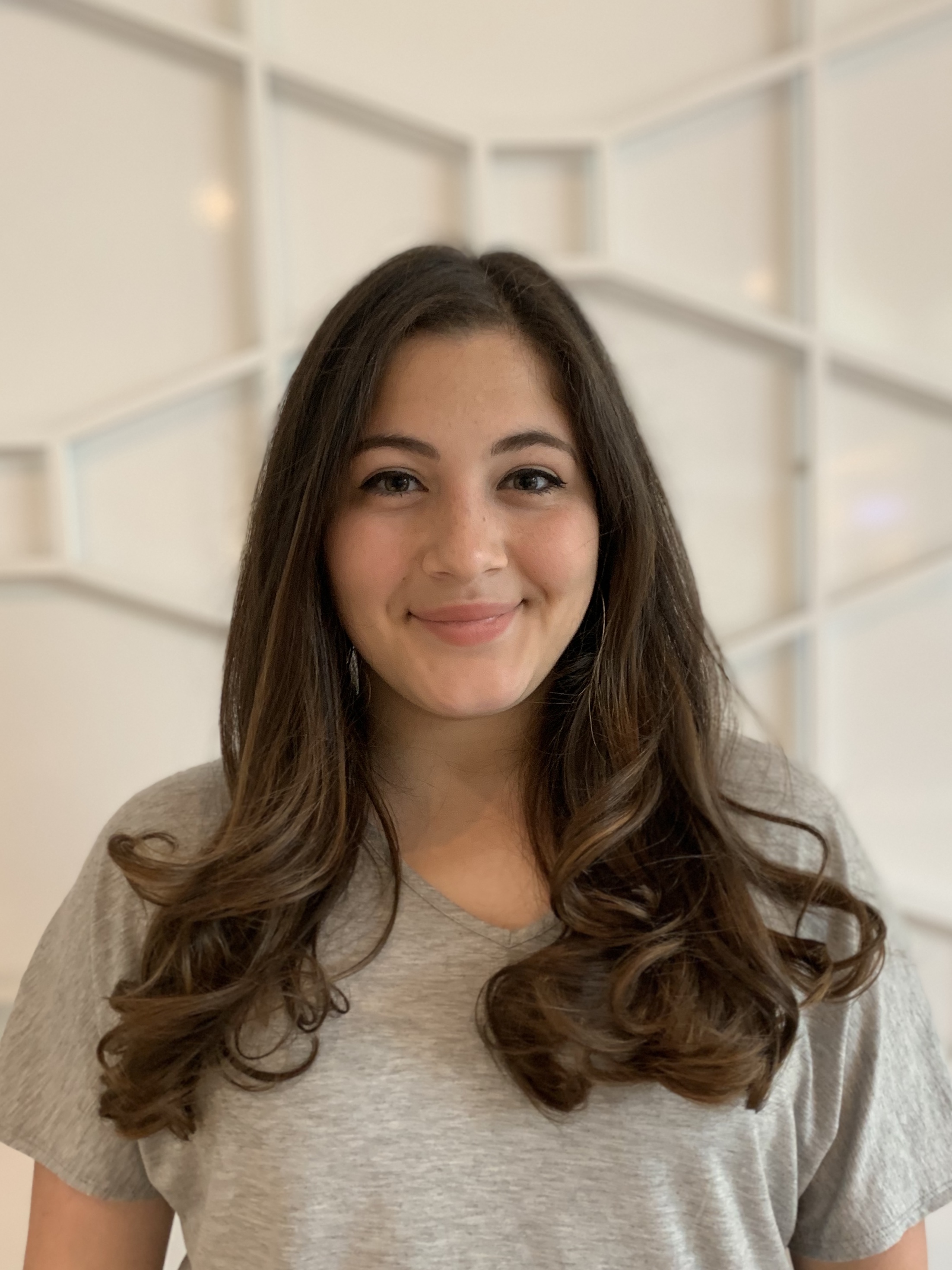 This summer, I worked as a reporting intern at The Bellmore Herald Life, my hometown's weekly local paper. The newspaper is part of a larger chain, The Long Island Herald, which I occasionally wrote for as well. My reporting was centered around the impact of COVID-19 on Bellmore-Merrick's residents and businesses. I wrote stories about the pandemic's effect on schools, restaurants, and non-profit organizations. I also contributed to several of the Herald's community guides — annual publications that serve as an introduction to towns across Long Island. 
The most rewarding aspect of my internship was being able to look closely at how different policies affect my hometown. Before this internship, I spent the majority of my journalism career reporting on Rhode Island, so it was exciting to be able to shift my attention to issues surrounding my local community. With each story, I built relationships with organizations in Bellmore that I never had the opportunity to engage with before and gained a deeper understanding of how they have been affected by the pandemic. 
Under the guidance of an editor, I improved my ability to write succinctly and produce content under strict deadlines. The internship challenged me to find local angles to national stories, and it was satisfying to see the impact I was having by writing on a community level.
Interning at The Bellmore Herald Life has demonstrated the importance of hyperlocal reporting and the need for the resurgence and preservation of these newsrooms across the U.S. This experience has affirmed my desire to work as a journalist post-graduation, and I plan on continuing to keep people informed and engaged through my work. 
---
2020 Noah Krieger '93 Intern
The student below was awarded the Noah Krieger '93 internship, which provides a $4,500 stipend for an outstanding public policy concentrator who is particularly interested in public service to pursue an eight-week unpaid summer internship. 
---
Hannah Ponce '22 - Law Office of Attorney Arturo Burga 

This summer, the Noah Krieger '93 Internship Award provided me with the opportunity to work as a legal intern in the law offices of Attorney Arturo Burga in Rancho Cucamonga, California. As a legal clerk specializing in immigration cases, my duties at Burga Law Firm PC often included the assistance of clients and staff in the preparation of various USCIS forms and applications – i.e. Applications for Employment Authorization (I- 765), Adjustment of Status (I-485), and Petitions for Immigrant Relatives (I-130). I also supported the firm's lead paralegal by aiding in the translation and preparation of their written declarations, reading and summarizing relevant court decisions, and conducting sociological and legal research for the preparation of humanitarian parole requests, motions to reopen, and legal briefs. 
Growing up in a low-income Mexican-American household, I bore witness to the ramifications of unfair social and economic policies within my own life and the lives of my family members daily. These experiences directly influenced my desire to pursue a career based in public service and social justice. My time at Brown thus far has reflected this desire, as I have centered my academic focus upon minority representation in government and the civil and human rights violations waged against minority and immigrant populations in the United States. 
Undoubtedly, having the opportunity to engage with the aforementioned issues while providing whatever support I could to the strong immigrant communities in and around my hometown was the most rewarding aspect of my time interning at Burga Law Firm PC. I truly believe that the most valuable lessons I learned from this internship arose from my engagement with the lived experiences and histories of the attorney's clients. 
Though it was initially challenging to navigate some of the legal jargon and writing styles associated with the work I was undertaking, my supervisor – the attorney's lead paralegal—guided me step by step through each task I was given, providing me with helpful feedback and opportunities for growth along the way. With her guidance, I was able to learn and perform legal research and writing that I would otherwise not be able to engage with in my undergraduate career. Overall, this allowed me to gain a sense of confidence in myself and my future endeavors in academia and the legal field—these endeavors in which, I hope to become an actor in creating immigration reform on the national level, relieving the undue burden faced by immigrants in this country. 
---
2019 Happy and John Hazen White, Sr. Interns  

(From left to right: Hannah Rosenstein, Michael Mills, Alec Goldstone, Alyssa Sanders, John Hazen White Jr., Matthew Bailey, Travis Williams, Rose Lang-Maso, Elizabeth Tran)
These students were awarded the Happy and John Hazen White, Sr. Internship, which provides up to eight students with $4,000 for an eight-week summer internship. To learn more about applying, click here.
---
Matthew Bailey '21 - National Political Advocacy Department at ACLU: Washington, D.C.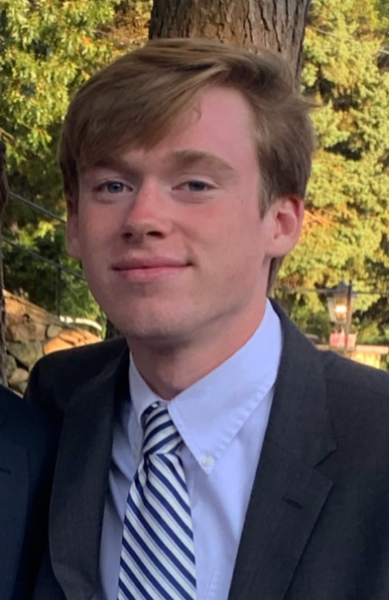 My internship was in the National Political Advocacy Department at the ACLU's office in Washington, D.C. A large part of my internship was spent working with the Political Organizing team, which was focused on a campaign called "Rights for All" this summer. Rights for All is a campaign that is attempting to get the Democratic presidential candidates on the record about civil liberties issues, from abortion to immigration to voting rights. Part of my job was organizing people in the states where the candidates were most often – usually Iowa, New Hampshire, Nevada, or South Carolina – to go to these candidates events and get them on the record making commitments regarding these issue areas. Alongside this work on the presidential campaigns, I also performed strategic elections research about state-level elections for the ACLU to get involved in, as well as lobbying efforts for sitting Representatives and Senators. Overall, my work primarily consisted of organizing and campaign research.
The ACLU did a great job of making this a really involved, engaging internship experience that allowed me to see all sides of what the organization is doing. The job changed every single day, and I wasn't just sitting in a desk all summer; I was actually watching things get done. My mentors were extremely helpful throughout the entire summer, and were really interested in seeing me develop as a person and get to know the organization. The combination of office atmosphere, variety of work, and proximity to organizational goings-on made the internship an extremely rewarding experience.
While the internship was extremely rewarding from an experiential perspective, it also taught me things that I couldn't have learned in the classroom. Interacting directly with presidential candidates and attempting to organize around their campaigns gave me deep insight into the race and showed me how much candidates resist making commitments. Additionally, getting these candidates on the record on important issues required deep organizing in communities that were extremely different, which showed me how difficult it can be to really create widespread political movements in disconnected communities. These lessons were only learned through experience, and would've been impossible to really glean in a classroom on College Hill. The Happy and John Hazen White, Sr. Internship at the ACLU really allowed me to delve into the real world and apply what I had learned about Public Policy at Brown to the field.
While the internship at the ACLU was a great experience, it didn't come without its challenges. I had to be proactive about my assignments, and handle instructions from multiple supervisors who often weren't in communication. Balancing orders from several different departments required me to be extremely organized and efficient in my workflow. Additionally, I had to learn to speak up this summer; I would often attend board or department meetings in which I was the youngest attendee. However, after getting comfortable with my surroundings and learning how to offer my opinions respectfully and productively, I was able to participate to conversations effectively and get more out of the meetings I attended. Overall, gaining a sense of confidence in a new field and environment was huge for me this summer, and I'll be able to apply that confidence to my work going forward, no matter where I end up.
---
Alec Goldstone '20 - Office of Majority Leader Steny H. Hoyer and Congressman John P. Sarbanes: Washington, D.C.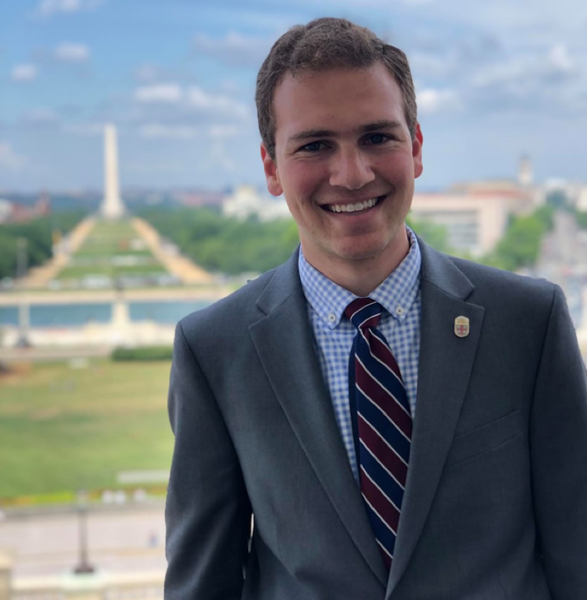 The Happy and John Hazen White, Sr. Internship offered me the opportunity to intern in the Capitol Hill offices of Majority Leader Steny H. Hoyer (MD-05) and Congressman John P. Sarbanes (MD-03). My days consisted of corresponding with constituents, attending congressional briefings conducting research for legislative staffers, and writing memos.
One rewarding aspect of my internships was the freedom that my supervisors gave me to make the most out of my time on Capitol Hill. With this opportunity, I was able to attend congressional briefings and other events that were of interest to me. Additionally, I found it incredibly rewarding to have the opportunity to sit down with the congressmen whom I worked for and discuss the policymaking process and the role of Congress.
I believe that the most valuable thing that I learned from these internships came from listening to the perspectives of voters (constituents and non-constituents) who called in and wrote letters to the offices. This was especially the case in Leader Hoyer's office where the majority of correspondence was received from non-constituent voters around the entire country. This allowed me to broaden my understanding of many political opinions and concerns that are different than my own.
The greatest challenge that I faced during my internships was the fast-paced work environment, especially on days when Congress was in session. Taking phone calls while managing other work required multitasking and deep concentration. While this was challenging at first, I was able to overcome this difficulty by seeking advice from my supervisors and learning effective multitasking strategies.
---
Rose Lang-Maso '20 - EMILY's List: Washington, D.C.

This summer, I worked as a Research Intern at EMILY's List, a PAC dedicated to electing pro-choice Democratic women up and down the ballot. I worked in the Research Department along with the State and Local Campaigns team on vetting candidates for potential endorsement and drafting opposition memoranda. I also created state-specific reports with relevant press clips, issue briefs, and FEC filings. Lastly, my intern team was responsible for updating research files and archives in preparation for elections in 2019 and 2020. 
The most rewarding aspect of my internship was the opportunity to work at a values-based organization on a primarily female team. I have had incredibly dynamic experiences organizing for campaigns and rushing between hearing rooms on the Hill -  but this was the first time I worked not in service of a singular candidate or legislator, but in the service of a set of values and beliefs. There was space for me to learn at EMILY's List about political research, complexities of the endorsement process, and how large-scale advocacy and PAC operations work. 
I also loved living, working, and learning in Washington, D.C, where I will return this upcoming summer, thanks to the generosity of the Truman Foundation. It is at EMILY's List that I confirmed that I do in fact want to work in the progressive space. I also gained new hard skills in this internship, like analyzing large sets of data and researching using tools like Nexis Lexis and Follow the Money. 
The most challenging aspect of this internship was completing opposition research, not because the process itself was difficult, but because I had to professionally confront the views of our opponents in order to help our teams create cohesive strategies to ensure pathways to successful for EMILY's List candidates. Additionally, the 9-6, a schedule much different than the one I keep at Brown, was an adjustment. Likewise, I was pleasantly surprised by the amount of independence I was afforded, in the workplace, even as an intern. I would recommend that anyone interested in gaining more experience in the progressive space with a passion for reproductive rights apply for an internship at EMILY's List!
---
Michael Mills '20 - Office of Alderman Samantha Nugent in Chicago's 39th Ward: Chicago, IL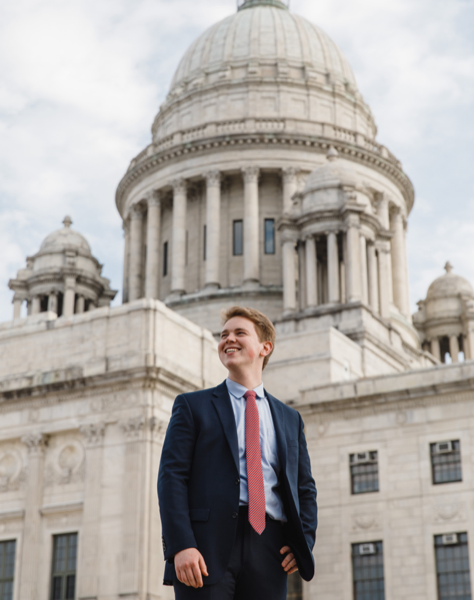 I spent my summer interning in the office of Alderman Samantha Nugent in Chicago's 39th Ward. Alderman Nugent had been sworn in the week prior to my first day on the job, and I was immediately thrown into the action. As a result of replacing an Alderman who held a number of committee chairmanships, our office was faced with a significant reduction in budget. Along with managing constituent services, I was also responsible for analyzing legislation before City Council, drafting memos to stakeholders, and outlining best practices for the office's community zoning master plan. 
One of the most rewarding aspects of my internship was the ability to work across departments and cut through bureaucratic red tape to provide better service for the residents of the 39th Ward. Whether that meant getting a garbage truck to fulfill a missed pickup or expediting the results of a lead test, constituents were always appreciative of our office's effort. Week after week, we met neighbors who relied on us to make sure they received the city services that they expected.
I quickly learned how important it is for the city and its various departments to work together. We constantly heard horror stories about the water department tearing up and repaving a street one month, only for the Department of Transportation to go back a month later and tear it up again. Toward the end of my internship, a particularly difficult sewer-lining project in the 39th Ward pushed residents to the limits of their patience. I was able to schedule a community meeting at a cafe near the affected street, and we brought in the commissioner of the water department, Department of Water Management engineers, and the Alderman to quell any outstanding concerns. Our office walked away with an appreciation for direct communication, and for bringing all of the facts out into the light. 
At the end of the summer, I improved my ability to analyze legislation and gained a deep understanding of Chicago's zoning code, politics, and bureaucratic structure. While I often felt challenged in the fast-paced environment of the office, I felt that I had made a meaningful impact on the office's policy goals.
---
Hannah Rosenstein '20 - Just Grace: Cape Town, South Africa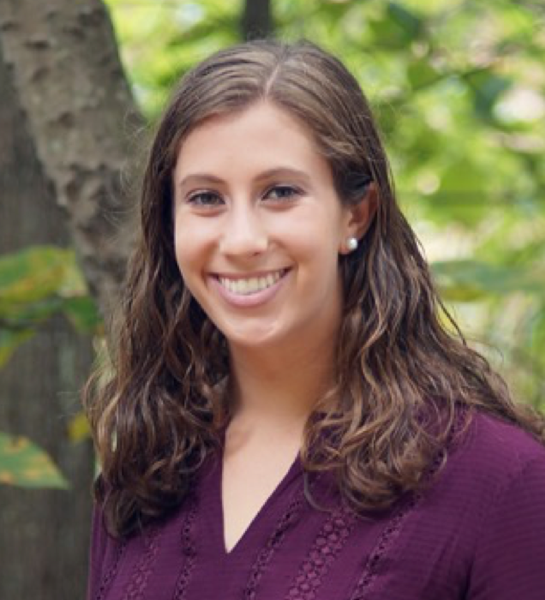 This summer, I worked as a community development intern for the nonprofit, Just Grace, in Cape Town, South Africa through SIT's study abroad Social Justice and Activism program. Just Grace is a community-based organization working to capitalize on the strengths of the residents of the Langa township with the ultimate goal of alleviating poverty and uplifting the community. Through holistic supports for children and adults, Just Grace offers a wide variety of services including counseling, employment search assistance, domestic violence and substance abuse assistance, further education and training, entrepreneurship, computer training, financial literacy, legal referrals, high school academic programs, and more. As an intern, I conducted research to create and implement engaging workshops for adults and high school students about personal growth and community development topics, such as career exploration, sexual abuse, and HIV prevention. I also created content for educational and community outreach initiatives torecruit new clients and volunteers.
The most rewarding part of my internship was having the opportunity to immerse myself in a new country and culture while also building professional skills in a nonprofit setting. Living, learning, and working in Cape Town allowed me to challenge my assumptions about the most effective and ethical ways to engage in community development initiatives. I formed close relationships with the students and families in Langa, which made my internship work enjoyable and meaningful.
While it was sometimes challenging to navigate the ethical concerns associated with working with members of a community of which I was not a part, I learned how to communicate with colleagues and clients of different backgrounds. Gaining experience at a nonprofit organization in an international setting allowed me to expand my knowledge of the complexities facing NGOs with limited resources. My internship at Just Grace provided valuable experiences that will inform my future community engagement work.
---
Alyssa Sanders '20 - Children's Defense Fund-New York: New York City, New York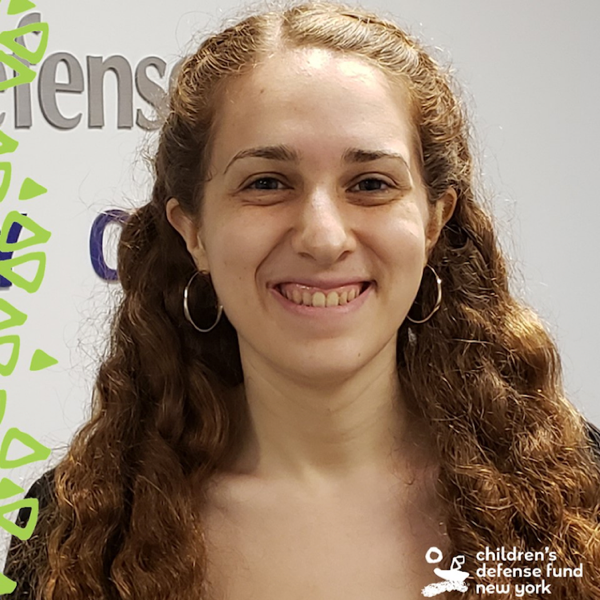 This past summer I worked for Children's Defense Fund-New York (CDF-NY). I researched issues pertaining to food policy in both New York City and New York State. I primarily focused on how cuts to Breakfast in the Classroom (BIC) and the Supplemental Nutrition Assistance Program (SNAP) would affect New Yorkers. I used my research to write papers that informed residents and called for advocacy efforts. I also did some community building to facilitate our initiative on spreading information about lead poisoning prevention.
I really enjoyed the responsibility entrusted in me and the ability to affect policy efforts. I essentially became the organization's policy expert on SNAP and BIC. I also appreciated the fact that the work I was doing would directly inform and therefore enable residents to engage with policy. It is really important to me that communities that are directly affected by policy have the knowledge base to advocate for their needs, and I was proud to be able to contribute to that.
I was challenged by understanding and succinctly communicating policy and figuring out how to make it appealing and readable to community members. Through working with my supervisor, I was able to simplify a lot of the concepts presented by legal documents. She also directed me towards more accessible websites, both for my own comprehension, and for modeling the papers I crafted. She also encouraged me to collaborate with our media interns to create more appealing and catchy graphics for the reader. Through this experience, I learned how to read through dense legal documents, particularly various legislation, and how tomake my advocacy papers more effective.
---
Elizabeth Tran '20 - U.S. Department of Justice Consumer Protection Branch: Washington, D.C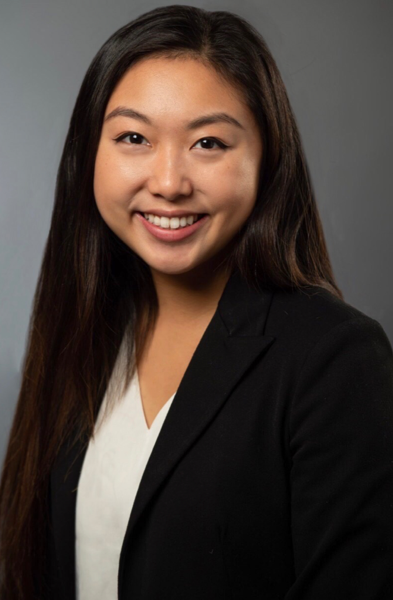 I worked at the U.S. Department of Justice (DOJ) Consumer Protection Branch in Washington, D.C. The Consumer Protection Branch of the DOJ enforces the majority of federal statutes that protect American consumers from deceptive, unfair, or fraudulent practices. The Branch also defends the government's consumer protection agencies in legal challenges to federal policies. As an intern, I assisted attorneys and paralegals on active cases involving opioid abuse, tobacco litigation, and various forms of fraud (mail, wire, technology, elder care, health care). I had experience working on both civil and criminal litigation.
The most rewarding part of my internship was joining an incredible family of legal experts and civil servants. From day one, my supervisor emphasized that, as an intern, I would be regarded as an equal member of each litigation team. There was always appreciation and affirmation in the office that my work was important and that my input was valued. One highlight was having the opportunity to work directly on the largest criminal case ever involving identity theft of veterans and military affiliated personnel. It was a privilege to play a role in such an impactful case and to help bring justice to the more than 3,000 victims involved in the international scheme.
There were so many lessons that I took away from this experience. From handling a diverse caseload, I gained experience with synthesizing large volumes of complex information on a deadline. From projects, trainings, and agency visits, I witnessed firsthand the collaborative relationships between the DOJ and other federal agencies. From one-on-one conversations with the attorneys, I received valuable insight and advice on the legal profession at large.
A challenging aspect of my internship was constantly balancing multiple cases at any given time. I often had upcoming deadlines for different projects, each for a different attorney. To manage the caseload, I strove to maintain consistent communication with my supervising attorneys, to collaborate with other interns, and to continuously practice time management.
I am so thankful to have had a front-row seat in observing how the Justice Department advocates on behalf of the American consumer every day. With the Happy and John Hazen White, Sr. award, I had the opportunity to explore this exciting area of law while continuing to pursue my interest in government and public affairs.
---
Travis Williams '20 - Office of the Mayor: Providence, Rhode Island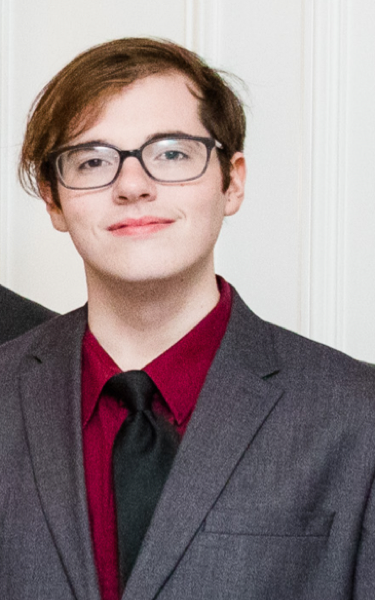 The Happy and John Hazen White, Sr. Internship allowed me to stay right here in Providence this summer, where I was able to continue my policy education in our very own City Hall. My position was under the Office of the Mayor where I conducted policy research for a variety of projects. I spent the majority of my time working to create summary reports of various issues and solutions that encapsulated general findings as well as Providence context. I attended internal and external meetings, communicated with constituents and other state governments, and spent many hours reviewing literature.
This was my first time seeing the government side of policy making firsthand and I found it to be pretty inspiring. Local government is where research and people meet, and City Hall has to put out something real. From childcare to protecting the planet, our government has tough challenges to face and many flaws in the current system to overcome. However, from the mayor to the treasurer to team managers, everyone I met cared deeply about making things better. These are the people who think our government can do better and are putting in the hours of work necessary for change.
The hardest part about the internship was trying to keep everything in perspective. Working on everything from education to tree placement emphasizes the ways in which issues are connected but can also make big change seem impossible. When you talk to people directly affected by these issues, a memo can feel like it could never make a dent without addressing funding and other systematic issues. This is why I think the process of policymaking turns every good civil servant in to an advocate. I hope to carry this culture of compassion and drive forward with me.
---
2018 Happy and John Hazen White, Sr. Interns