Noah Ball-Burack is concentrating in International and Public Affairs on the Policy and Governance track, and Economics. He is passionate about policy change aimed at improving the economic and social well-being of Americans, especially those in the most vulnerable circumstances. He spent the last two summers focusing on evidence-based workforce development policies at the state and federal levels, and then interned in the Office of Rhode Island Governor Dan McKee in the spring of 2022. Noah has also conducted research with Brown University's Climate and Development Lab and supported several Democratic Senate candidates as a field organizer ahead of the 2020 general election and 2021 Georgia Senate runoffs.
This summer, Noah is thrilled to be interning in person at the Administration for Children and Families (ACF) at U.S. Health and Human Services. There, he serves in the Office of the Assistant Secretary and reports directly to ACF's chief of staff. He has already been tasked with diverse projects, from preparing talking points for the Assistant Secretary to exploring how ACF can strategically visualize data about homelessness to coordinating program implementation across offices. Noah is deeply grateful to the Taubman Center for making possible such a formative summer experience.
Matthew Grady, John Hazen White Summer 2022 Intern
Matthew (Matt) Grady ('24) is pursuing a double concentration in Philosophy and International and Public Affairs on the Policy and Governance Track. Having focused on education policy within his academic studies, Matt has applied his policy focus as an Organizing Fellow with Our Turn, a national education justice non-profit, where he has been pursuing statewide legislation around affordable post-secondary education. Outside of his role as an organizer, Matt also works as a Lead with the Brown Initiative for Policy, Brown's only student-run, non-partisan think tank, and serves as Managing Editor of the Brown Undergraduate Law Review. Matt's passionate about utilizing law and policy as an instrument for making our education system a more equitable environment for every kind of student.
As a John Hazen White Intern, Matt has been interning in Washington, D.C. at the Department of Education's Office of Postsecondary Education. Working within the International and Foreign Language Education division, Matt interns primarily within the Fulbright-Hays office, which administers millions of dollars worth of federal grants to students, faculty, post-secondary institutions, and professors to internationalize their curricula and practices. Matt has loved interning with the Department of Education in our nation's capital and is extremely grateful to the Taubman Center for American Politics and Policy for supporting this amazing summer!
---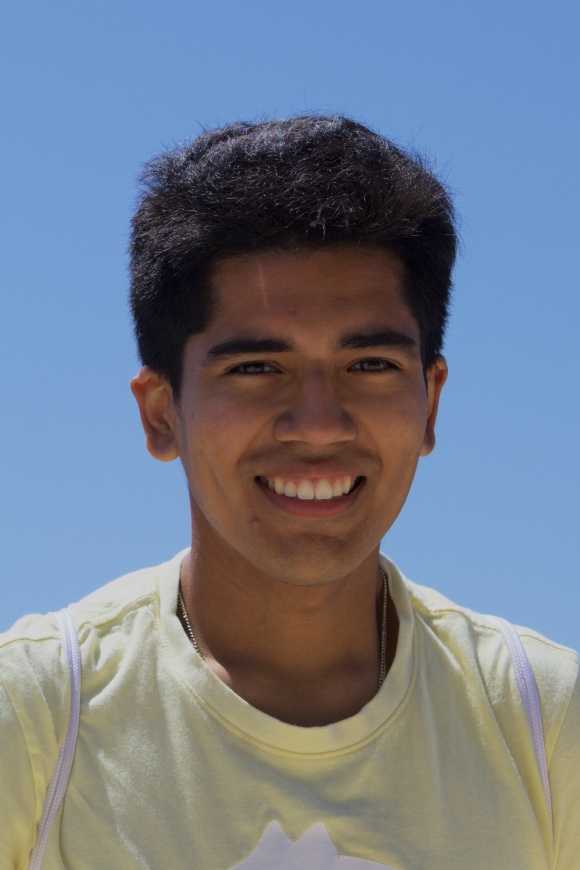 David Castillo-Moreira, Noah Krieger '93 Memorial Intern
David Castillo-Moreira is a rising junior concentrating in International & Public Affairs (Policy & Governance) and Economics. He is a first-generation college student born and raised in Los Angeles, CA. At Brown, he is a part of the Bonner Community Fellows program, Watson Student Advisory Council, and Brown Running Club. He really enjoys getting out to run/hike, photography, visiting various cities, and getting to know the communities he is a part of. 
This summer, he interned for the United States Securities & Exchange Commission. As an Investment Advisers/Investment Companies Examinations Intern within the Los Angeles Regional Office, David took part in exams of hedge fund and private equity performance marketing with Environmental, Social, Governance (ESG) clean energy-oriented investments. He conducted an analysis of broker-dealers, electronically-traded funds, and mutual funds for possible deficiencies. He contributed to writing Risk Spotlights highlighting areas of increased risk, and helped draft Deficiency Letters, and other financial legal frameworks.
---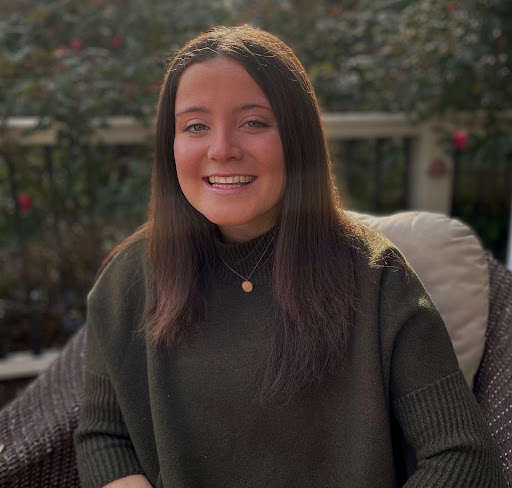 Hannah Kase, John Hazen White Summer 2022 Intern
Hannah Kase is a rising senior concentrating in Public Policy. Originally from Northern Virginia, she spent her junior spring semester studying abroad in Amsterdam. At Brown, Hannah serves as a teaching assistant for ENGN 0090, a tutor for Partnership for Adult Learning, and is a captain of the Women's Club Lacrosse team. 
This summer, Hannah is interning at CARPLS legal aid through the Happy and John Hazen White, Sr. Internship. CARPLS provides free legal consultations to residents of Cook County, Illinois and has one of the largest legal aid hotlines in the nation. At CARPLS, Hannah is conducting a study and writing a report on the organization's work in the Early Resolution Program, a Cook County initiative to help self-represented litigants reach early agreements and resolutions in consumer debt and eviction cases. Hannah also works at the Municipal Court Advice Desk, one of CARPLS' court-based self-help centers, and performs client intake and other paralegal duties to assist attorneys at the desk. The internship experience has provided valuable insight and experience in the legal field.
---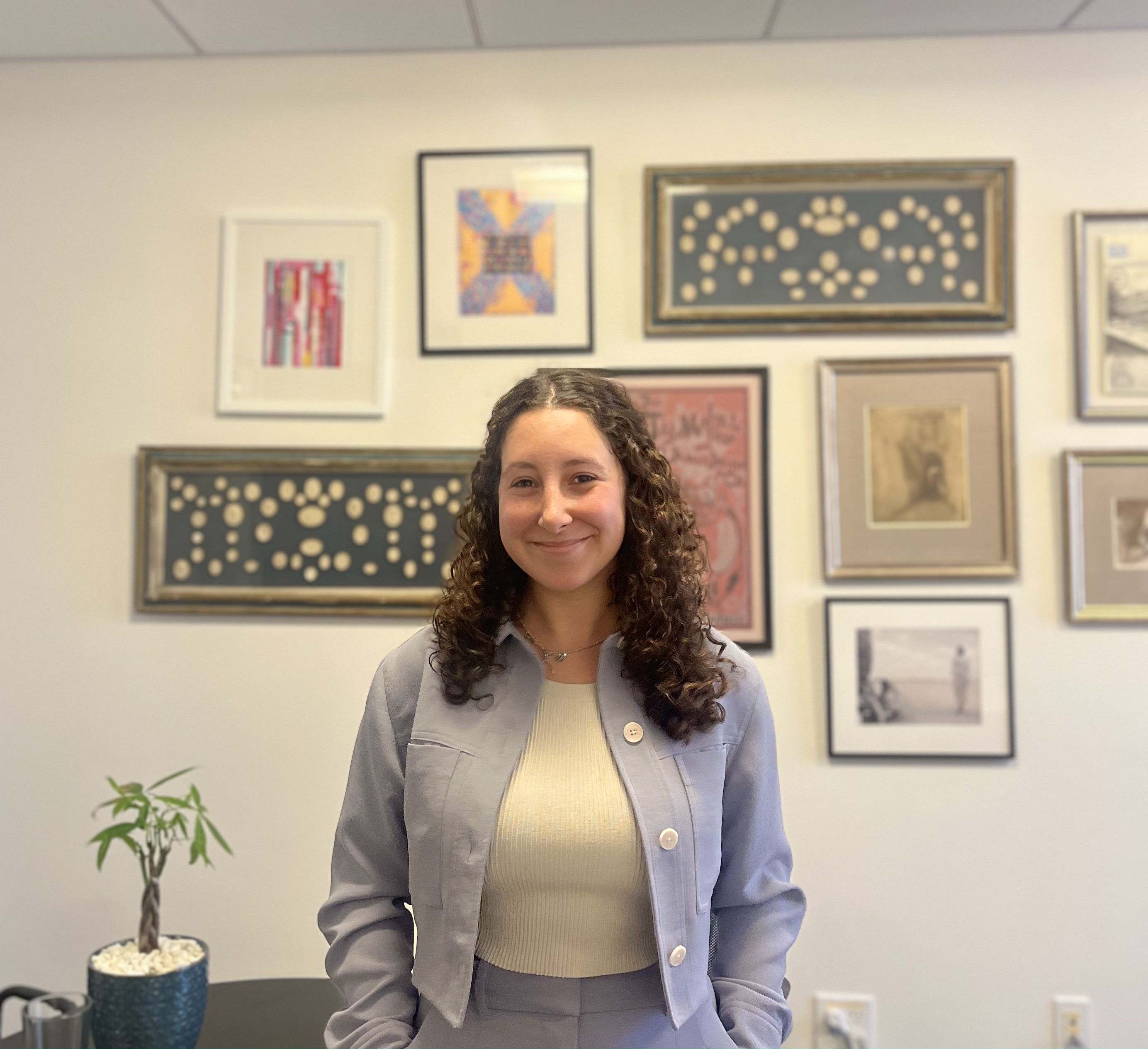 Alexandra Lehman '24, John Hazen White Summer 2022 Intern
As a UN Advocacy Intern at the International Crisis Group, Alexandra closely follows and analyzes trends in armed conflict. Specifically, she participates in briefings to Permanent Missions on regional dynamics and key Security Council initiatives, contribute to recommendations for the Secretary-General, and helps promote policies to generate sustainable peace.