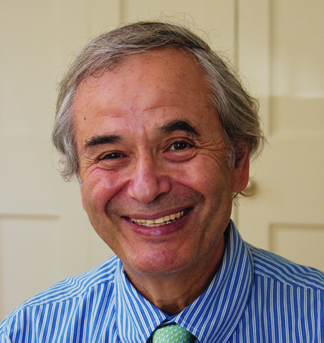 Adjunct lecturer in public policy Richard Arenberg recently wrote an opinion piece for the Washington Post urging Harry Reid to "save the filibuster." Democrats have threatened to use a loophole in Senate rules -- the so-called "nuclear option" -- to dismantle the filibuster, which allows the minority party to stall legislation lacking a two-thirds majority.
Arenberg, an expert on parliamentary rules and a long-time Senate operative, is the co-author (with Robert Dove) of Defending the Filibuster: The Soul of the Senate. During a July 11 debate on the Senate floor, Senator Pat Roberts (R-Kansas) praised Arenberg and Dove's book, and quoted it to support his own plea to preserve the filibuster:
If a 51-vote majority is empowered to rewrite the Senate rules, the day will come as it did in the House of Representatives when a majority will construct rules that give it near absolute control over amendments and debate, and there is no going back from that. No majority in the House of Representatives has or ever will voluntarily relinquish that power in order to give the minority a greater voice in crafting legislation.
Defending the Filibuster has had an incredible run of publicity since its August 2012 release. This is Arenberg's second opinion piece for the Washington Post. He has also written on the subject for the New York Times, the Boston Globe and Politico. Arenberg has appeared on MSNBC, ABC News Radio, C-Span, "The Diane Rhem Show" and "Huffington Post Live" In addition, he has spoken about the filibuster at the Bipartisan Policy Center, the Edward M. Kennedy Institute, and The Heritage Foundation.