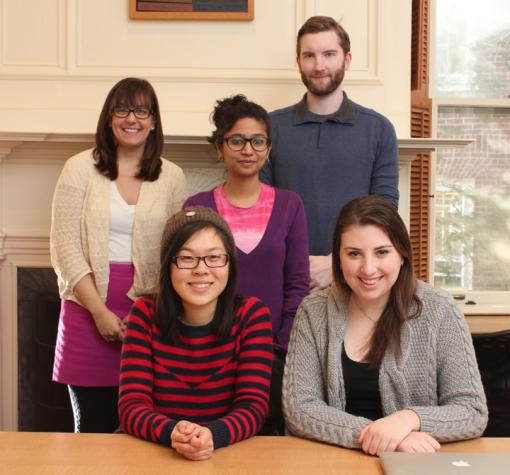 Taubman Center Policy Solutions Challenge team
Five Taubman policy students will compete in Policy Solutions Challenge USA on February 15 and 16, 2013 at the University of Delaware's School of Public Policy and Administration. The team -- Matthew McCabe MPP '14, Kelsey Sherman MPP '14, Amber Ma MPA '14, Gayatri Sahgal MPP '14, and Dana Schwartz PPAI '15 -- has prepared a policy brief on addressing childhood obesity in U.S.
The Taubman team will be competing with students from the University of Delaware, George Mason University and American University, who will present on the same policy topic. Two teams from this regional competition will advance to the finals in Washington, D.C. in late March. Fifteen universities are participating in the competition.