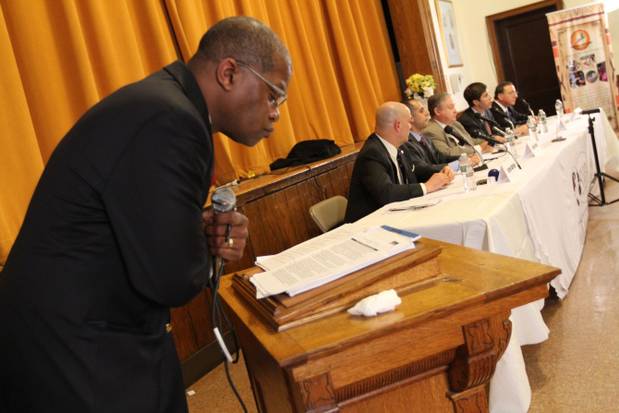 Bob Thayer/The Providence Journal
Marion Orr, director of the Taubman Center, moderated a Providence mayoral forum on March 31, 2014 hosted by the Rhode Island Black Business Association. Four Democrats, Lorne Adrain, Jorge Elorza, Brett Smiley and Michael Solomon, participated, along with Daniel Harrop, a Republican.
Read more in the April 1, 2014 edition of the Providence Journal.