2019 Happy and John Hazen White, Sr. Interns  

(From left to right: Hannah Rosenstein, Michael Mills, Alec Goldstone, Alyssa Sanders, John Hazen White Jr., Matthew Bailey, Travis Williams, Rose Lang-Maso, Elizabeth Tran)
These students were awarded the Happy and John Hazen White, Sr. Internship, which provides up to eight students with $4,000 for an eight-week summer internship. To learn more about applying, click here.
---
Matthew Bailey '21 - National Political Advocacy Department at ACLU: Washington, D.C.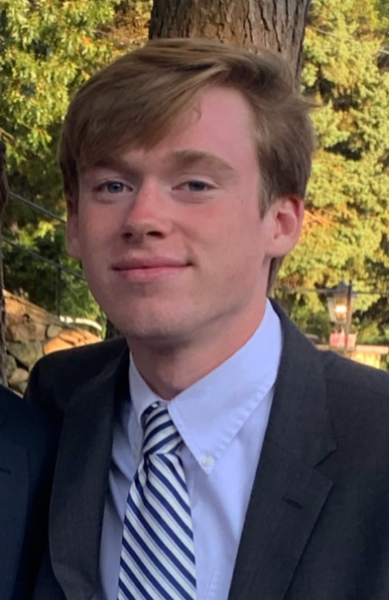 My internship was in the National Political Advocacy Department at the ACLU's office in Washington, D.C. A large part of my internship was spent working with the Political Organizing team, which was focused on a campaign called "Rights for All" this summer. Rights for All is a campaign that is attempting to get the Democratic presidential candidates on the record about civil liberties issues, from abortion to immigration to voting rights. Part of my job was organizing people in the states where the candidates were most often – usually Iowa, New Hampshire, Nevada, or South Carolina – to go to these candidates events and get them on the record making commitments regarding these issue areas. Alongside this work on the presidential campaigns, I also performed strategic elections research about state-level elections for the ACLU to get involved in, as well as lobbying efforts for sitting Representatives and Senators. Overall, my work primarily consisted of organizing and campaign research.
The ACLU did a great job of making this a really involved, engaging internship experience that allowed me to see all sides of what the organization is doing. The job changed every single day, and I wasn't just sitting in a desk all summer; I was actually watching things get done. My mentors were extremely helpful throughout the entire summer, and were really interested in seeing me develop as a person and get to know the organization. The combination of office atmosphere, variety of work, and proximity to organizational goings-on made the internship an extremely rewarding experience.
While the internship was extremely rewarding from an experiential perspective, it also taught me things that I couldn't have learned in the classroom. Interacting directly with presidential candidates and attempting to organize around their campaigns gave me deep insight into the race and showed me how much candidates resist making commitments. Additionally, getting these candidates on the record on important issues required deep organizing in communities that were extremely different, which showed me how difficult it can be to really create widespread political movements in disconnected communities. These lessons were only learned through experience, and would've been impossible to really glean in a classroom on College Hill. The Happy and John Hazen White, Sr. Internship at the ACLU really allowed me to delve into the real world and apply what I had learned about Public Policy at Brown to the field.
While the internship at the ACLU was a great experience, it didn't come without its challenges. I had to be proactive about my assignments, and handle instructions from multiple supervisors who often weren't in communication. Balancing orders from several different departments required me to be extremely organized and efficient in my workflow. Additionally, I had to learn to speak up this summer; I would often attend board or department meetings in which I was the youngest attendee. However, after getting comfortable with my surroundings and learning how to offer my opinions respectfully and productively, I was able to participate to conversations effectively and get more out of the meetings I attended. Overall, gaining a sense of confidence in a new field and environment was huge for me this summer, and I'll be able to apply that confidence to my work going forward, no matter where I end up.
---
Alec Goldstone '20 - Office of Majority Leader Steny H. Hoyer and Congressman John P. Sarbanes: Washington, D.C.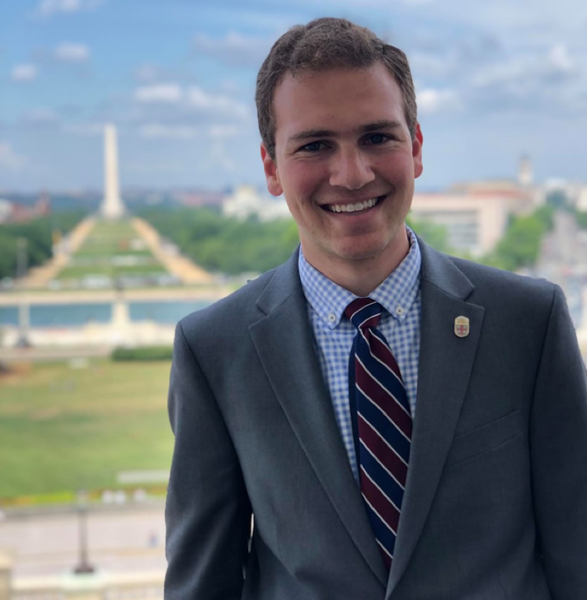 The Happy and John Hazen White, Sr. Internship offered me the opportunity to intern in the Capitol Hill offices of Majority Leader Steny H. Hoyer (MD-05) and Congressman John P. Sarbanes (MD-03). My days consisted of corresponding with constituents, attending congressional briefings conducting research for legislative staffers, and writing memos.
One rewarding aspect of my internships was the freedom that my supervisors gave me to make the most out of my time on Capitol Hill. With this opportunity, I was able to attend congressional briefings and other events that were of interest to me. Additionally, I found it incredibly rewarding to have the opportunity to sit down with the congressmen whom I worked for and discuss the policymaking process and the role of Congress.
I believe that the most valuable thing that I learned from these internships came from listening to the perspectives of voters (constituents and non-constituents) who called in and wrote letters to the offices. This was especially the case in Leader Hoyer's office where the majority of correspondence was received from non-constituent voters around the entire country. This allowed me to broaden my understanding of many political opinions and concerns that are different than my own.
The greatest challenge that I faced during my internships was the fast-paced work environment, especially on days when Congress was in session. Taking phone calls while managing other work required multitasking and deep concentration. While this was challenging at first, I was able to overcome this difficulty by seeking advice from my supervisors and learning effective multitasking strategies.
---
Rose Lang-Maso '20 - EMILY's List: Washington, D.C.

This summer, I worked as a Research Intern at EMILY's List, a PAC dedicated to electing pro-choice Democratic women up and down the ballot. I worked in the Research Department along with the State and Local Campaigns team on vetting candidates for potential endorsement and drafting opposition memoranda. I also created state-specific reports with relevant press clips, issue briefs, and FEC filings. Lastly, my intern team was responsible for updating research files and archives in preparation for elections in 2019 and 2020. 
The most rewarding aspect of my internship was the opportunity to work at a values-based organization on a primarily female team. I have had incredibly dynamic experiences organizing for campaigns and rushing between hearing rooms on the Hill -  but this was the first time I worked not in service of a singular candidate or legislator, but in the service of a set of values and beliefs. There was space for me to learn at EMILY's List about political research, complexities of the endorsement process, and how large-scale advocacy and PAC operations work. 
I also loved living, working, and learning in Washington, D.C, where I will return this upcoming summer, thanks to the generosity of the Truman Foundation. It is at EMILY's List that I confirmed that I do in fact want to work in the progressive space. I also gained new hard skills in this internship, like analyzing large sets of data and researching using tools like Nexis Lexis and Follow the Money. 
The most challenging aspect of this internship was completing opposition research, not because the process itself was difficult, but because I had to professionally confront the views of our opponents in order to help our teams create cohesive strategies to ensure pathways to successful for EMILY's List candidates. Additionally, the 9-6, a schedule much different than the one I keep at Brown, was an adjustment. Likewise, I was pleasantly surprised by the amount of independence I was afforded, in the workplace, even as an intern. I would recommend that anyone interested in gaining more experience in the progressive space with a passion for reproductive rights apply for an internship at EMILY's List!
---
Michael Mills '20 - Office of Alderman Samantha Nugent in Chicago's 39th Ward: Chicago, IL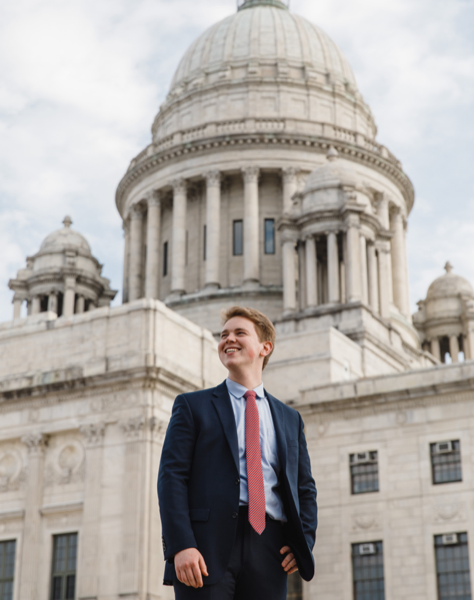 I spent my summer interning in the office of Alderman Samantha Nugent in Chicago's 39th Ward. Alderman Nugent had been sworn in the week prior to my first day on the job, and I was immediately thrown into the action. As a result of replacing an Alderman who held a number of committee chairmanships, our office was faced with a significant reduction in budget. Along with managing constituent services, I was also responsible for analyzing legislation before City Council, drafting memos to stakeholders, and outlining best practices for the office's community zoning master plan. 
One of the most rewarding aspects of my internship was the ability to work across departments and cut through bureaucratic red tape to provide better service for the residents of the 39th Ward. Whether that meant getting a garbage truck to fulfill a missed pickup or expediting the results of a lead test, constituents were always appreciative of our office's effort. Week after week, we met neighbors who relied on us to make sure they received the city services that they expected.
I quickly learned how important it is for the city and its various departments to work together. We constantly heard horror stories about the water department tearing up and repaving a street one month, only for the Department of Transportation to go back a month later and tear it up again. Toward the end of my internship, a particularly difficult sewer-lining project in the 39th Ward pushed residents to the limits of their patience. I was able to schedule a community meeting at a cafe near the affected street, and we brought in the commissioner of the water department, Department of Water Management engineers, and the Alderman to quell any outstanding concerns. Our office walked away with an appreciation for direct communication, and for bringing all of the facts out into the light. 
At the end of the summer, I improved my ability to analyze legislation and gained a deep understanding of Chicago's zoning code, politics, and bureaucratic structure. While I often felt challenged in the fast-paced environment of the office, I felt that I had made a meaningful impact on the office's policy goals.
---
Hannah Rosenstein '20 - Just Grace: Cape Town, South Africa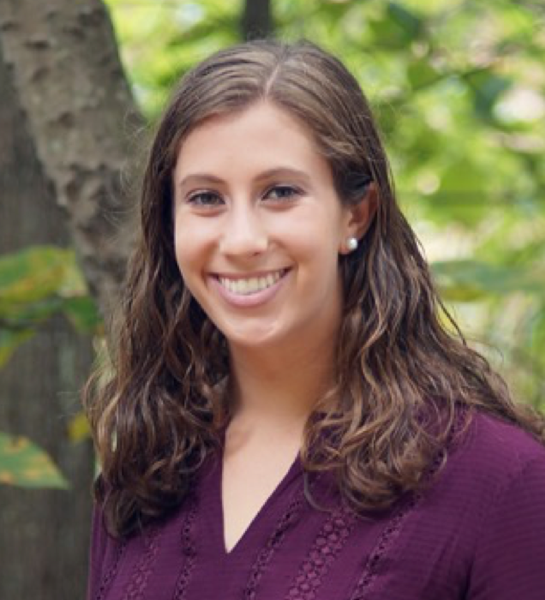 This summer, I worked as a community development intern for the nonprofit, Just Grace, in Cape Town, South Africa through SIT's study abroad Social Justice and Activism program. Just Grace is a community-based organization working to capitalize on the strengths of the residents of the Langa township with the ultimate goal of alleviating poverty and uplifting the community. Through holistic supports for children and adults, Just Grace offers a wide variety of services including counseling, employment search assistance, domestic violence and substance abuse assistance, further education and training, entrepreneurship, computer training, financial literacy, legal referrals, high school academic programs, and more. As an intern, I conducted research to create and implement engaging workshops for adults and high school students about personal growth and community development topics, such as career exploration, sexual abuse, and HIV prevention. I also created content for educational and community outreach initiatives torecruit new clients and volunteers.
The most rewarding part of my internship was having the opportunity to immerse myself in a new country and culture while also building professional skills in a nonprofit setting. Living, learning, and working in Cape Town allowed me to challenge my assumptions about the most effective and ethical ways to engage in community development initiatives. I formed close relationships with the students and families in Langa, which made my internship work enjoyable and meaningful.
While it was sometimes challenging to navigate the ethical concerns associated with working with members of a community of which I was not a part, I learned how to communicate with colleagues and clients of different backgrounds. Gaining experience at a nonprofit organization in an international setting allowed me to expand my knowledge of the complexities facing NGOs with limited resources. My internship at Just Grace provided valuable experiences that will inform my future community engagement work.
---
Alyssa Sanders '20 - Children's Defense Fund-New York: New York City, New York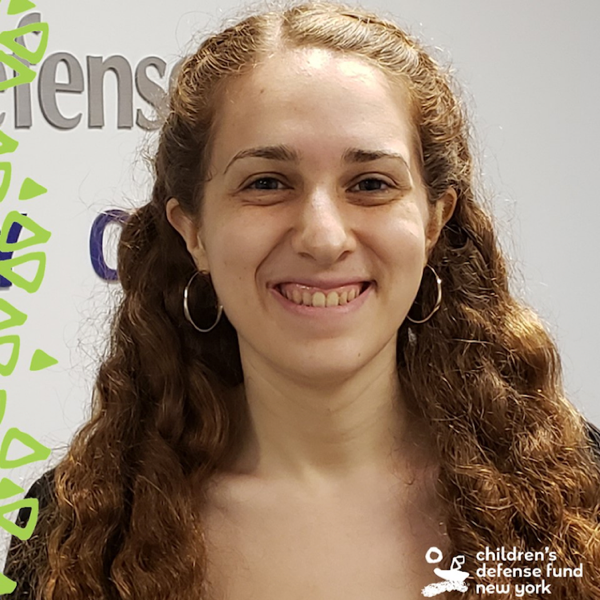 This past summer I worked for Children's Defense Fund-New York (CDF-NY). I researched issues pertaining to food policy in both New York City and New York State. I primarily focused on how cuts to Breakfast in the Classroom (BIC) and the Supplemental Nutrition Assistance Program (SNAP) would affect New Yorkers. I used my research to write papers that informed residents and called for advocacy efforts. I also did some community building to facilitate our initiative on spreading information about lead poisoning prevention.
I really enjoyed the responsibility entrusted in me and the ability to affect policy efforts. I essentially became the organization's policy expert on SNAP and BIC. I also appreciated the fact that the work I was doing would directly inform and therefore enable residents to engage with policy. It is really important to me that communities that are directly affected by policy have the knowledge base to advocate for their needs, and I was proud to be able to contribute to that.
I was challenged by understanding and succinctly communicating policy and figuring out how to make it appealing and readable to community members. Through working with my supervisor, I was able to simplify a lot of the concepts presented by legal documents. She also directed me towards more accessible websites, both for my own comprehension, and for modeling the papers I crafted. She also encouraged me to collaborate with our media interns to create more appealing and catchy graphics for the reader. Through this experience, I learned how to read through dense legal documents, particularly various legislation, and how tomake my advocacy papers more effective.
---
Elizabeth Tran '20 - U.S. Department of Justice Consumer Protection Branch: Washington, D.C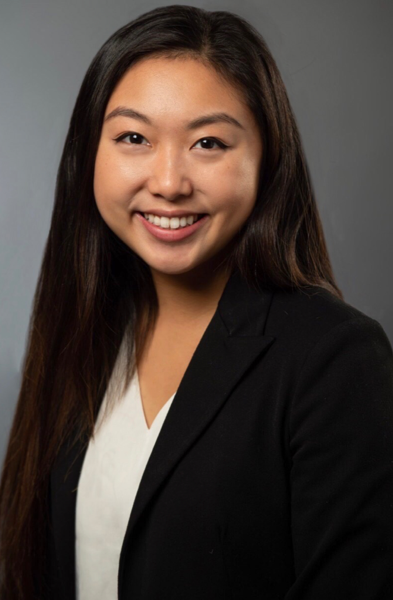 I worked at the U.S. Department of Justice (DOJ) Consumer Protection Branch in Washington, D.C. The Consumer Protection Branch of the DOJ enforces the majority of federal statutes that protect American consumers from deceptive, unfair, or fraudulent practices. The Branch also defends the government's consumer protection agencies in legal challenges to federal policies. As an intern, I assisted attorneys and paralegals on active cases involving opioid abuse, tobacco litigation, and various forms of fraud (mail, wire, technology, elder care, health care). I had experience working on both civil and criminal litigation.
The most rewarding part of my internship was joining an incredible family of legal experts and civil servants. From day one, my supervisor emphasized that, as an intern, I would be regarded as an equal member of each litigation team. There was always appreciation and affirmation in the office that my work was important and that my input was valued. One highlight was having the opportunity to work directly on the largest criminal case ever involving identity theft of veterans and military affiliated personnel. It was a privilege to play a role in such an impactful case and to help bring justice to the more than 3,000 victims involved in the international scheme.
There were so many lessons that I took away from this experience. From handling a diverse caseload, I gained experience with synthesizing large volumes of complex information on a deadline. From projects, trainings, and agency visits, I witnessed firsthand the collaborative relationships between the DOJ and other federal agencies. From one-on-one conversations with the attorneys, I received valuable insight and advice on the legal profession at large.
A challenging aspect of my internship was constantly balancing multiple cases at any given time. I often had upcoming deadlines for different projects, each for a different attorney. To manage the caseload, I strove to maintain consistent communication with my supervising attorneys, to collaborate with other interns, and to continuously practice time management.
I am so thankful to have had a front-row seat in observing how the Justice Department advocates on behalf of the American consumer every day. With the Happy and John Hazen White, Sr. award, I had the opportunity to explore this exciting area of law while continuing to pursue my interest in government and public affairs.
---
Travis Williams '20 - Office of the Mayor: Providence, Rhode Island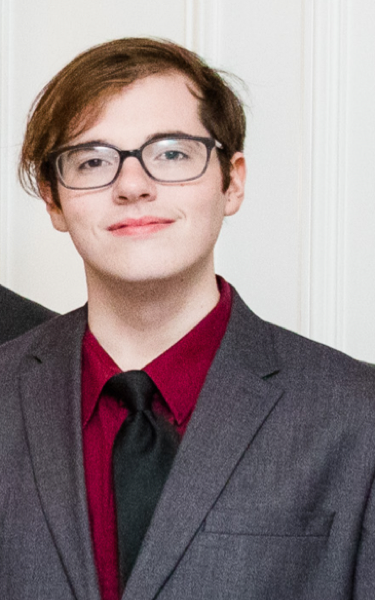 The Happy and John Hazen White, Sr. Internship allowed me to stay right here in Providence this summer, where I was able to continue my policy education in our very own City Hall. My position was under the Office of the Mayor where I conducted policy research for a variety of projects. I spent the majority of my time working to create summary reports of various issues and solutions that encapsulated general findings as well as Providence context. I attended internal and external meetings, communicated with constituents and other state governments, and spent many hours reviewing literature.
This was my first time seeing the government side of policy making firsthand and I found it to be pretty inspiring. Local government is where research and people meet, and City Hall has to put out something real. From childcare to protecting the planet, our government has tough challenges to face and many flaws in the current system to overcome. However, from the mayor to the treasurer to team managers, everyone I met cared deeply about making things better. These are the people who think our government can do better and are putting in the hours of work necessary for change.
The hardest part about the internship was trying to keep everything in perspective. Working on everything from education to tree placement emphasizes the ways in which issues are connected but can also make big change seem impossible. When you talk to people directly affected by these issues, a memo can feel like it could never make a dent without addressing funding and other systematic issues. This is why I think the process of policymaking turns every good civil servant in to an advocate. I hope to carry this culture of compassion and drive forward with me.
---
2018 Happy and John Hazen White, Sr. Interns