About CLACS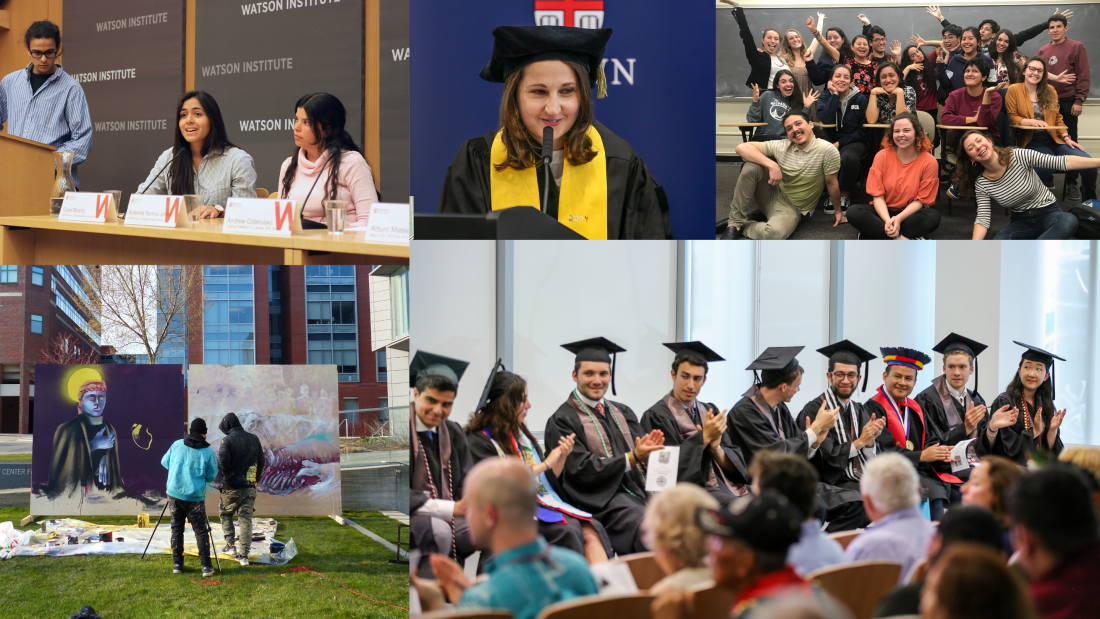 The Center for Latin American and Caribbean Studies (CLACS) at Brown University facilitates the study of this dynamic region from a multidisciplinary perspective. CLACS organizes academic conferences, lectures, and cultural programming, and supports over 100 faculty affiliates as well as graduates and undergraduates interested in the region. The undergraduate concentration was first approved in 1973 and was later incorporated into the Center for Latin American Studies (eventually renamed CLACS) after its establishment in November of 1984.
CLACS is housed on the second floor of 59 Charlesfield Street. 
If you are interested in requesting co-sponsorship from CLACS, please complete this form. Please note the deadlines posted for each semester. We will review all requests in a timely manner and will be in touch as soon as we have a response.
The deadline for co-sponsorship of Fall 2020 events is April 1, 2020.
The deadline for co-sponsorship of Spring 2021 events is October 1, 2020.
If you have any questions, please contact CLACS Center Manager Kate Goldman (kate_goldman@brown.edu).