Debora Diniz -  Visiting Scholar CLACS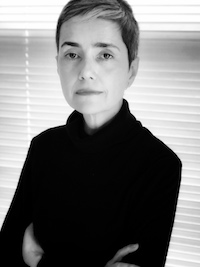 An anthropologist by training, Debora's research spans several issues including reproductive and sexual rights, disability, criminal justice and prison reform, and public health. 
Debora has extensive experience arguing cases on issues including abortion and marriage equality before Brazil's Supreme Tribunal—the equivalent of the U.S. Supreme Court. Since Zika first emerged in Brazil, Debora has conducted research, led communications and advocacy initiatives, and implemented community-based projects in areas hardest hit by the virus. In 2018, she brought a case before the Supreme Tribunal that challenged the criminalization of abortion in the first 12 weeks of pregnancy. 
 A documentarian, Debora's has produced eight films that have received more than 50 awards. Severina's Story, a 2005 documentary shot and produced by Debora—the first documentary to be shown before the Supreme Tribunal—helped pave the way for the legalization of abortion in cases of anencephaly.   Her most recent film Zika chronicles the lives of five women affected by the virus.  
Debora served as a professor of the law department at University of Brasília and at the Oswaldo Cruz Foundation, and as a visiting fellow at Yale Law School. She is also a visiting scholar at Brown University's Center for Latin American and Caribbean Studies.  Debora is the author of Zika: From Brazilian Backlands to Global Threat, and is a is a regular contributor to El País and Marie Claire, Brazil. Now she is the deputy director of International Planned Parenthood Federation/Western Hemisphere.