Organized by Grace Monk '18, CLACS hosted three visiting street artists between April 9 - 11, 2018 as part of the conference, "Re-thinking the Wall: Chilean and Greek Street Art at Brown."
On April 9, visiting artists Francisco Verdugo Navea, Juan Lara Hidalgo, and Simek participated in a panel discussion at the Watson Institute. They discussed the transformation of street art in recent years and the way street art interacts with the socio-political realities of urban space. The artists paint legally, illegally, for themselves and residents, for exhibits and galleries, and on the streets of Valparaíso, Chile and Athens, Greece. Those who missed this event can watch the recorded webcast.
Over the following few days, each artist participated in a live painting demonstration on the North Walk in front of the Granoff Center for the Creative Arts. The resulting murals are now hanging on the first floor of Pembroke Hall (172 Meeting Street), at the Cogut Center for the Humanities. Additionally, artist Simek created a mural with tape on the central staircase at the Watson Institute.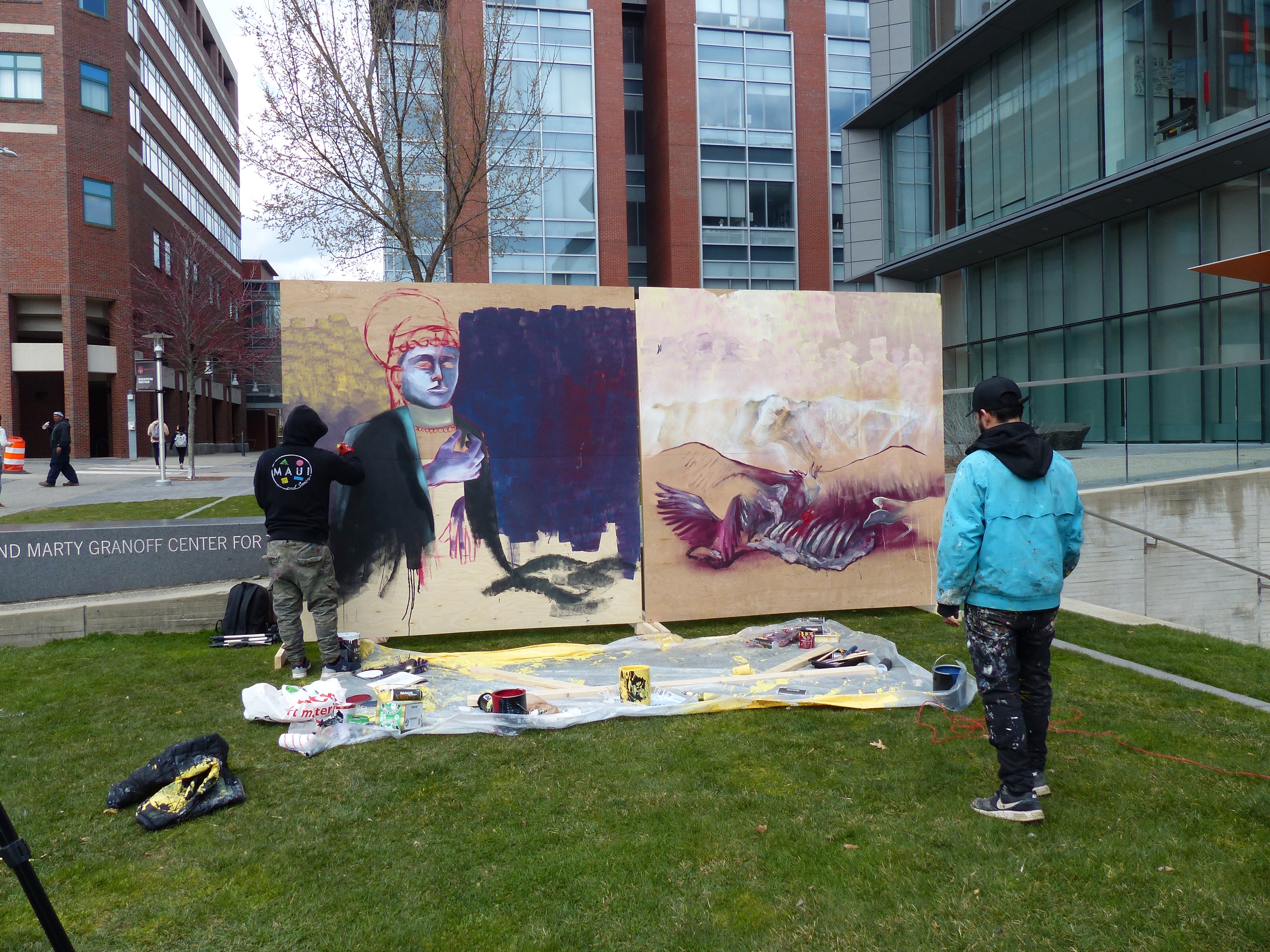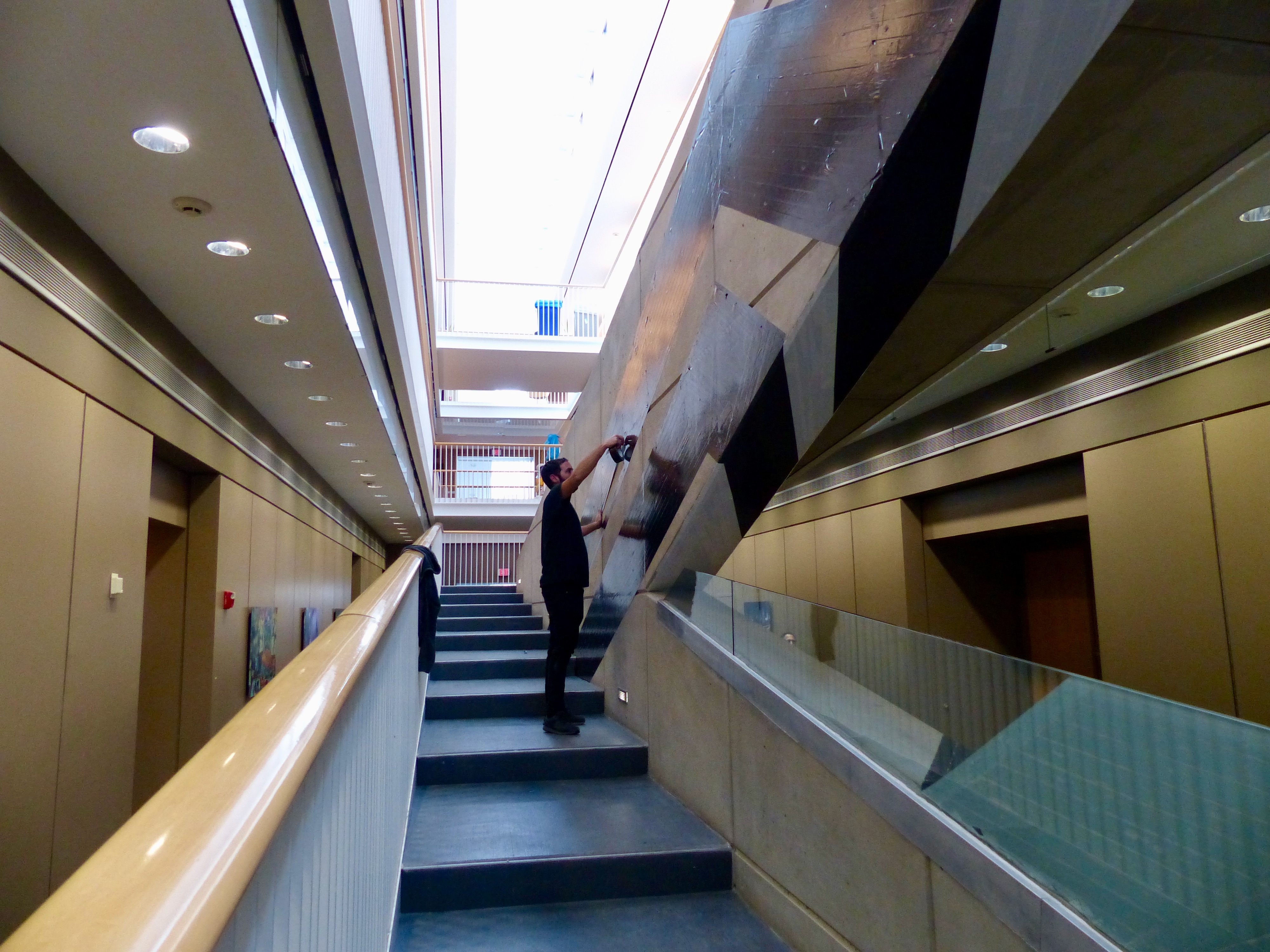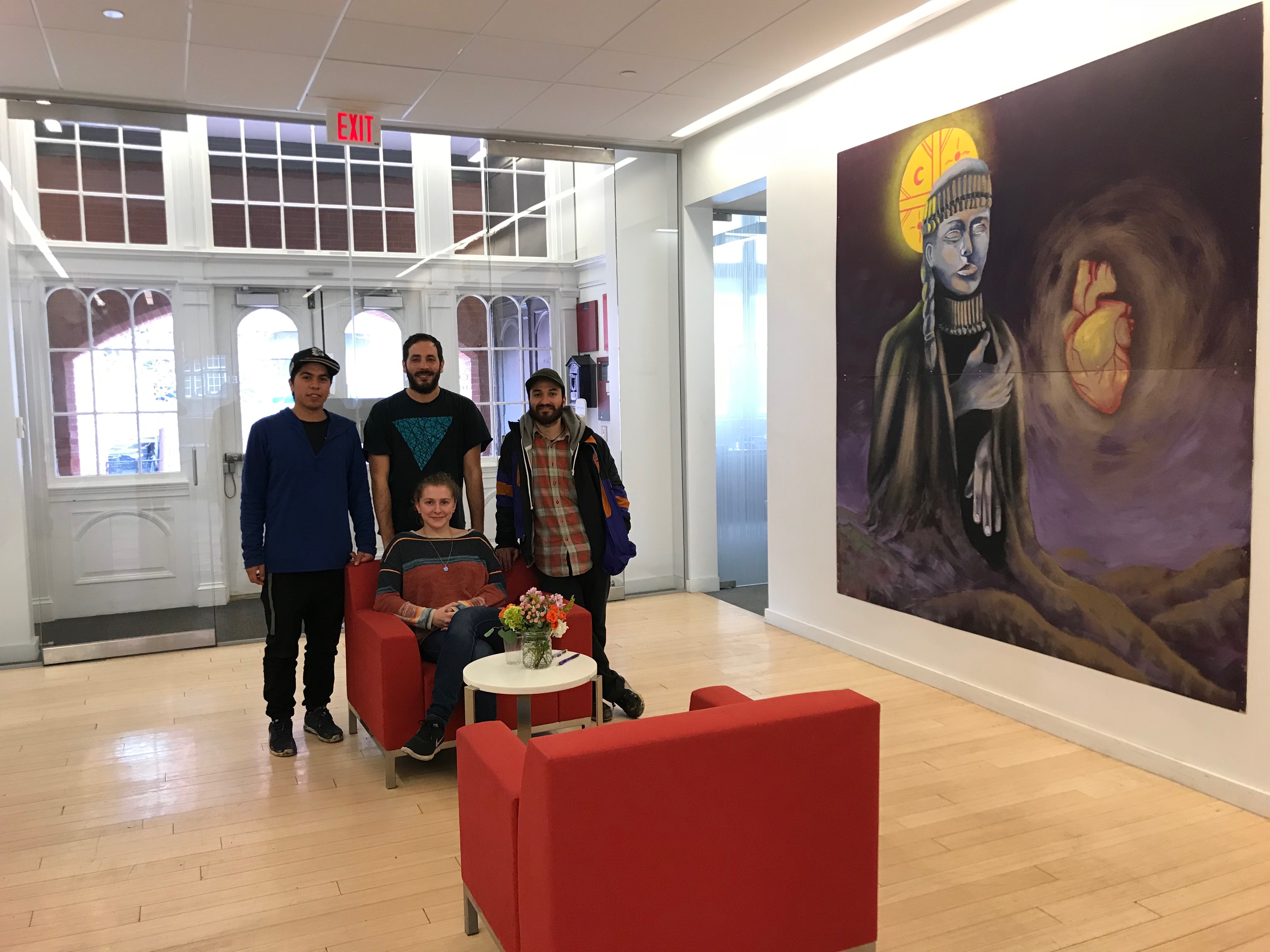 "This event and my thesis, Exploring Public Expression: Street Art in Valparaíso and Athens, culminate a year and a half of thinking about street art and how it transforms the cities we live in. I met Frank and Juan in Valparaíso, Chile, where we developed the Memorias del Territorio mural series, and I met Simek in Athens this past summer." - Grace Monk 
Grace Monk '18 is an undergraduate fellow at the Cogut Institute for the Humanities and the Center for Latin American and Caribbean Studies.
Co-sponsored by Modern Greek Studies, the Center for Latin American and Caribbean Studies, the Cogut Institute for the Humanities, and Hispanic Studies.