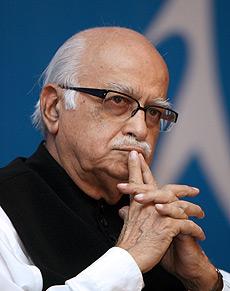 Does Advani have a political or economic blueprint for a changing India? 
What is the best way to understand the Advani-Modi controversy? Can the matter be reduced entirely to a clash of personalities, or to political ambition?
One ought to begin with the note that ironies and paradoxes have repeatedly marked Lal Krishna Advani's political life. There has always been a mismatch between the contribution he has made to his organisation and the rewards he has received. Such discrepancy is often a source of his enigmatic conduct. Read the full article.