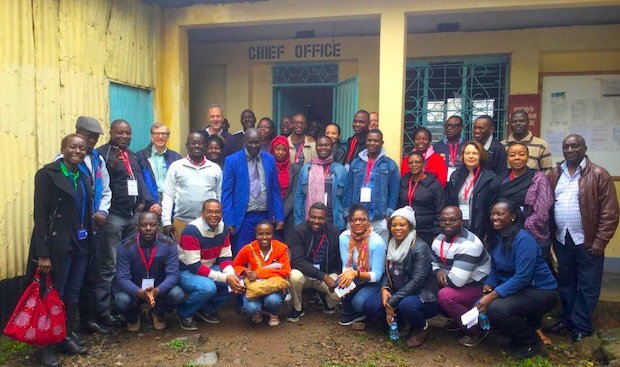 Social changes sweeping sub-Saharan Africa are having dramatic effects on human health.  For example, demographic processes such as declining fertility, rapid rural-to-urban migration, and increased longevity significantly influence patterns of risk and the burden of disease. In addition, they place new demands on health systems and infrastructure. Political-economic and social transformations such as urbanization, evolving opportunities for and habits of consumption, and rising inequality also shape health-related contexts, behaviors, and access to care. Violent conflicts, cross-border migration, and environmental threats can significantly reconfigure both exposure and resulting outcomes.
Further, health and disease patterns are themselves engines in social change. Epidemics or perceived health threats can trigger significant human responses that have effects beyond their impact on health. For example, HIV and AIDS have arguably changed the social landscape of gender and sexuality across much of the continent. The rise of non-communicable diseases such cancer and diabetes not only reflect contemporary lifestyles, they also contribute to people's understandings of modern life. And the recent Ebola epidemic in West Africa not only triggered changes in rituals such a burial ceremonies, it also caused major debates about the legacies of colonialism, the nature of contemporary North-South relations, and the differential value of placed on human lives. In short, social responses to health problems can be a revealing window onto society more generally.
This BIARI institute, in collaboration with the African Population and Health Research Centre (APHRC), to be held in Nairobi, Kenya, June 3-9, 2018, takes up these issues and more, with the aims of: (1) bringing together scholars from across sub-Saharan Africa to learn about cutting-edge research and scholarship on the relationship between health and social change, (2) further developing participants' research capacities to work productively on related questions, and (3) building interdisciplinary professional networks of scholars who will collaborate on projects after the institute ends.

Thanks to generous support from Santander Universities and Brown University, BIARI covers the full cost of tuition, meals, and university housing for the duration of the program, and air travel in cases of need.
Eligible applicants include African alumni of all BIARI institutes, as well as alumni of the African Doctoral Dissertation Research Fellowship (ADDRF) program and the Consortium for Advanced Research Training in Africa (CARTA) program.
---
Conveners
Professor and Chair Anthropology and Director of the Africa Initiative at the Watson Institute for International and Public Affairs, Brown University
Research Scientist and Head of Urbanization and Wellbeing Program, Africa Population and Health Research Centre, Nairobi, Kenya