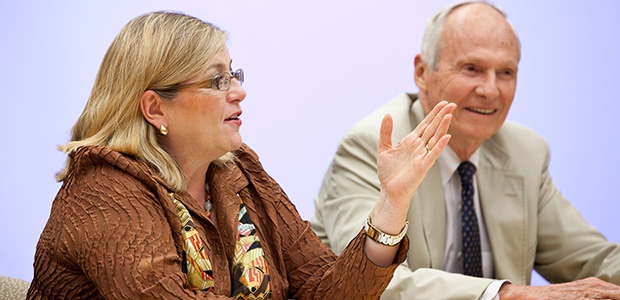 This Institute focused on current knowledge regarding global HIV/AIDS epidemiology, pathogenesis, prevention and treatment, and social context, with a special emphasis on the current debate about treatment for prevention, and a focus on underserved populations. Areas of examination were women, adolescents, prison populations, men who have sex with men and alcohol/substance use, as well as human rights and health disparities. The Institute convened a faculty of leading scholars and practitioners, and used a multidisciplinary team approach to these complex issues in both resource-rich and poor contexts.
---
Conveners
Professor of Obstetrics & Gynecology and Professor of Medicine and Professor of Health Services, Policy & Practice at Brown University
Dr. Cu-Uvin's research focuses on Human Immunideficiency Virus (HIV) in women primarily in understanding the effect of antiretroviral therapy on HIV shedding in the female genital tract.
Assistant Professor (Research) of Behavioral and Social Sciences at Brown University
Dr. Harrison's current research focuses on adolescents and the transition to adulthood in the context of HIV/AIDS in southern Africa.