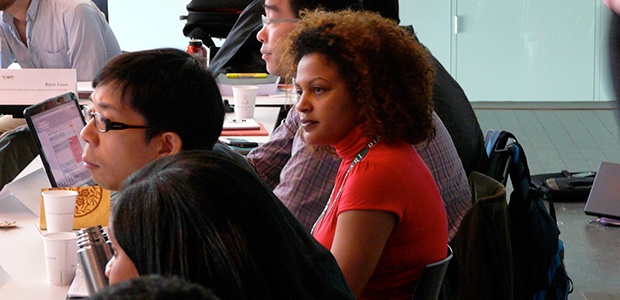 In today's world, power is organized to turn societies into shadows, people into ciphers and humans into strangers. Yet, in the midst of this seemingly inexorable drive, new practices and languages appear that promise to reframe and reconfigure possible alternative human futures. This year's Critical Global Humanities Institute explored the meaning of the "human," focusing on issues of visuality/orality/digitality; the political epistemic; and the radicalization of the imagination. We drew on the fields of performance studies, science and technology studies, cultural, art and film studies, literary, historical, philosophical and political studies.
---
Conveners
Visiting Associate Professor in Africana Studies at Brown Univeristy.
Dr. Augusto's research and practice focus on the dynamics and politics of knowledge in pluralistic societies and in complex interactive systems marked by power inequalities.
Professor of Africana Studies at Brown University.
Bogues's major research and writing interests are intellectual, literary and cultural history, radical political thought, political theory, critical theory as well as Caribbean and African politics.
Professor of Theatre Arts & Performance Studies at Brown University.
Erik conducts annual trips to Rwanda/Uganda, bringing teams to study the history there, and explore the ways art is participating in recovery from violence. He produces the Arts in the One World conference yearly, which engages themes of art and social change.