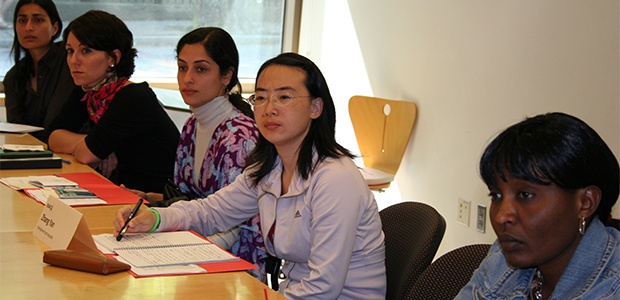 This Institute focused on cutting-edge research and innovative methodologies used to explore, quantify and account for inequality, and promote new thinking about development.
---
Conveners
Director of Development Studies, Watson Institute for International Studies at Brown University.
Gianpaolo Baiocchi is a sociologist and an ethnographer interested in questions of politics and culture, critical social theory, and cities.
Professor of Sociology and International Studies at Brown University, Director of the Watson Institute Graduate Program in Development, Ph.D., University of California, Berkeley.
Patrick Heller studies how inequality shapes development, urban transformation, democracy and globalization. His work has focused primarily on Brazil, India and South Africa.
William R. Rhodes Research Professor at the Watson Institute, co-director of Brown's Graduate Program in Development. Prior to joining the Watson Institute in 2002, she was director of the Economic Development Division of the United Nations Economic Commission for Latin America and the Caribbean in Santiago, Chile, and professor of political science at the University of Wisconsin-Madison.
Professor of Political Science at Brown University.
Professor Richard Snyder's research and teaching focus on comparative politics, with an emphasis on the political economy of development, political regimes, and Latin American politics.