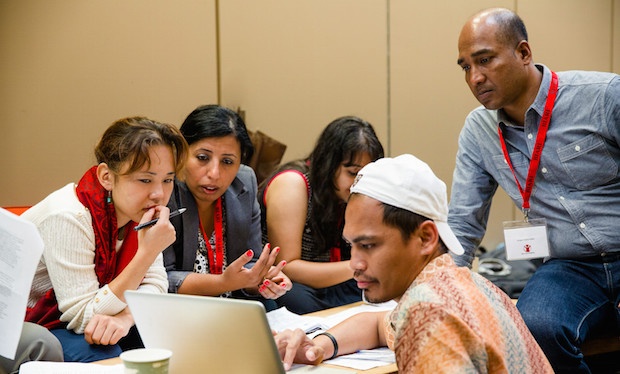 "Natural" disasters and political unrest pose chronic threats to human security. Separately or together, they turn citizens into refugees, stretch government capacity, and, increasingly, spark instability and conflict. This institute convened an interdisciplinary and international group of academics and practitioners to develop better understandings of the underlying political, social, and environmental factors that affect human security. Topics included the effectiveness of existing welfare systems in different regions; best practices in humanitarian assistance; and the politics of compassion in disaster and conflict zones. Discussions focused in particular on the ethical issues that arise at the intersection of human security and humanitarian assistance; rights-based approaches to humanitarian relief; and the potential of new technologies to transform humanitarian response.

---
Conveners

Professor of Obstetrics & Gynecology and Professor of Medicine and Professor of Health Services, Policy & Practice at Brown University
Dr. Cu-Uvin's research focuses on Human Immunideficiency Virus (HIV) in women primarily in understanding the effect of antiretroviral therapy on HIV shedding in the female genital tract.

Adam Levine is an Assistant Professor of Emergency Medicine and Director of the Brown University Global Emergency Medicine Fellowship. His research focuses on improving the delivery of emergency care in resource-limited settings and during humanitarian emergencies. He also serves as Editor-in-Chief for the Global Emergency Medicine Literature Review, published annually in Academic Emergency Medicine.

Melani Cammett is Professor of Government at Harvard Unviersity. She specializes in in the political economy of development and the Middle East; teaches graduate and undergraduate courses on comparative politics, development, and Middle East politics; and consults for development policy organizations.