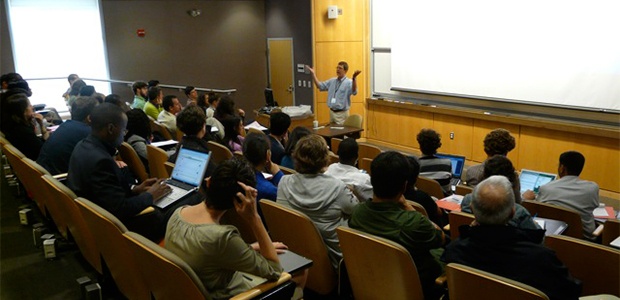 This Institute focused on changes in the amount and variability of precipitation that will occur globally in coming decades. Major themes included regional variations in changes to the hydrologic cycle; resilience of existing social, economic, ecological, and agricultural systems to likely changes; the potential of CDM and REDD to increase the resilience of these systems; and what can be learned from one region to inform effective design of adaptation policies in other regions.
---
Conveners
Associate Professor of Sociology at Brown University.
Professor VanWey studies the dynamics of frontier settlement and consolidation in the Brazilian Amazon. She asks how we can simultaneously protect the Amazon's precious environmental resources while promoting equitable social and economic development.
Former Adjunct Professor of Biology at Brown University.
Professor Sala is interested in the interactions between teaching and research, and focuses on ecological issues ranging from the ecology of desert ecosystems to global environmental scenarios.