Project
Adaptation to Climate Change through Water Resources Management
Capacity, Equity and Sustainability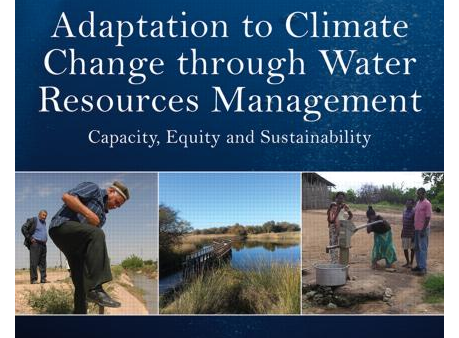 The seed for this book project was planted during BIARI 2010, and benefited from an alumni seed grant. Institute participants formed the core team of contributors, including both editors.  As a global, interdisciplinary team of researchers from the "Climate Change and Its Impacts," insitute, this group has produced a comparative case study volume: Adaptation to Climate Change through Water Resources Management: Capacity, Equity and Sustainability.
Taking a systems approach, this book analyzes evidence from 26 countries and identifies common barriers and bridges for local adaptation to climate change through water resources management. It includes a global set of case studies from places experiencing increased environmental and social pressure due to population growth, development and migration, including in Africa, Asia, Australia, Europe, North and South America.
All chapters consider the crosscutting themes of adaptive capacity, equity, and sustainability. These point to resilient water allocation policies and practices that are capable of protecting social and environmental interests, whilst ensuring the efficient use of an often-scarce resource.
Book website: http://www.routledge.com/books/details/9780415635936/