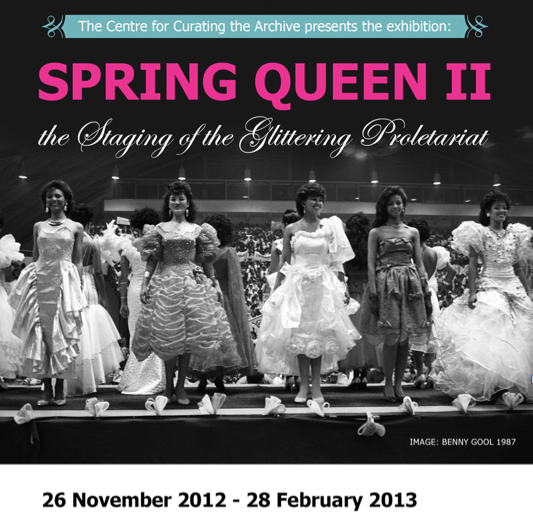 BIARI funding is being used to support the research of four alumni from the 2011 Critical Global Humanities Institute in a project that seeks to examine the intersection between non-normative sexual identities, minority rights, and public space in South Africa before and after apartheid. The project focuses on the notion that sexuality plays a key role in nation-building and builds upon themes discussed at BIARI around alternative sexuality and queer theory in the Global South, particularly in Jamaica, Poland, Ethiopia, and Nigeria. The alumni are working to expand this discussion to include South Africa, which was the first country to include a clause banning discrimination on grounds of sexual orientation, and which also figured prominently in the Critical Global Humanities Institute. They will also build upon the roundtable discussion between CGH participants and the cast members of the University of Cape Town's Opera School, who performed an adaptation of Mozart's The Marriage of Figaro during BIARI 2011.
The BIARI seed grant has also enabled the alumni to participate as a panel in the July 2012 African Theater Association (AFTA) Annual International Conference at the University of Cape Town, as well as to develop a large research grant bid with the Arts and Humanities Research Council (AHRC, UK). The latter project has two intended outcomes: an edited volume for Routledge, dedicated to the performance and representation of non-normative sexuality in South Africa and an online exhibition representing performative sexual identities in private and public spaces before and after apartheid. The BIARI grant is also being used to support three workshops at the Centre for Curating the Archive at UCT.
- A workshop in May 2012 brought together more than 50 former Spring Queen participants to share their stories and to collate archival material, such as photographs, memorabilia, press coverage, clothing and personal testimonies. 
- This workshop culminated in an exhibition first at the Iziko Annexe Gallery in Cape Town in July 2012, and then moved to the Good Hope Convention Centre, where it was then seen by over 10,000 audience members, mostly factory workers, in November 2012 as part of the Spring Queen pageant. The exhibition was then transferred to the District 6 Museum, and will was officially opened by Abrahim Patel, the Minister of Economic Development, an exresident of District 6 and the former Secretary General of SACTWU, in January 2013. Please find attached visual evidence of the media coverage of this exhibition. 
- This was followed by a successful application for an AHRC Standard Research Grant for £230,000 for the project 'Sequins, Self & Struggle: Performing and Archiving Sex, Place and Class in Pageant Competitions in Cape Town'.
This funding application was developed as part of their BIARI Seed Fund Grant in 2012. Prof. Tony Bogues has generously offered to work as mentor on the project. They are hoping to disseminate the findings of this research at Brown in 2015.
Other outputs:
Bryce Lease, 'Race and the Homonormative: Queer Identities as Markers of Difference in Cape Town', book chapter in Queer Instruments: Local Practices and Global Queernesses, eds. Alyson Campbell and Stephen Farrier, Palgrave, 2013.