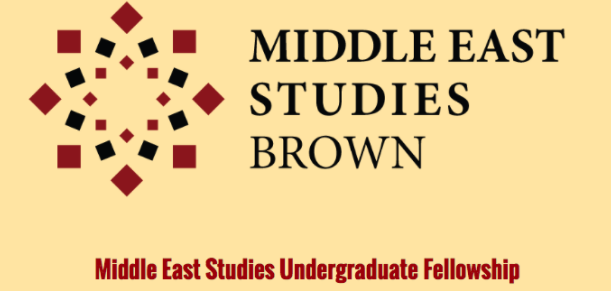 ---
The designation comes with a $500 award.
This must be used anytime during the summer of 2023 
Application deadline: May 12, 2023 EOB
This competitive fellowship is awarded to rising seniors concentrating in MES, who are in good standing and are writing an honors thesis. They must also demonstrate a close commitment to the Middle East studies community at Brown. An MES Undergraduate Fellow is expected to play an active role in CMES life and assist with outreach efforts to pre-declaration undergraduates.
The funds must be used towards research for the thesis project. Rising seniors may use these funds in the summer before the final year. If the MUF is unable or unwilling to fulfill their MUF obligations occuring during their senior year or withdraw from writing a thesis, then the award amount must be reimbursed before the individual graduates from Brown.

Funds used toward travel must comply with Brown University's travel policies. 
Policies outlined on Brown's
International Travel Risk Management Site
must be adhered to. If the University reimposes travel restrictions, we will be required to suspend accepting submissions and expending these funds. Foreign national students must have successfully completed FNIS documentation.
Application process  (see below)
---
1) Complete the Fellowship Application Form
2) The letter of recommendation from the MES faculty member should address not only the academic component but also the applicant's commitment to the MES community. If the thesis adviser is the director of undergraduate studies, then the letter of recommendation should be from another MES faculty member.
Applications and inquiries should be addressed to the Director of Undergraduate Studies, Middle East Studies,CMES@Brown.edu.